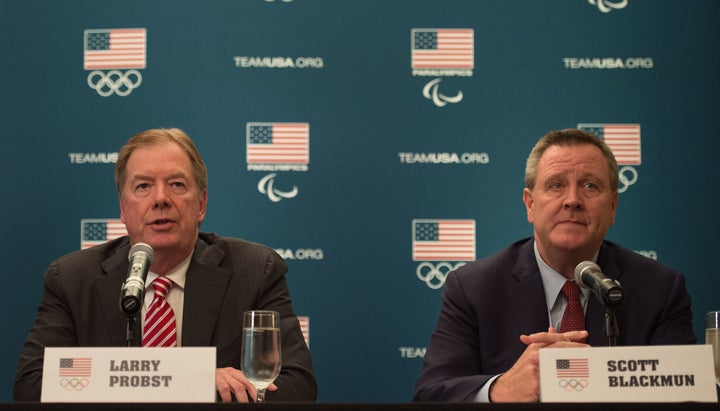 Scott Blackmun is stepping down from his post as CEO of the U.S. Olympic Committee after eight years, the organization said Wednesday in a statement.
USOC said the move was made out of consideration for Blackmun's health. He is currently being treated for prostate cancer.
"Given Scott's current health situation, we have mutually agreed it is in the best interest of both Scott and the USOC that we identify new leadership so that we can immediately address the urgent initiatives ahead of us," USOC Chairman Larry Probst said in a statement provided to HuffPost.
Current board member Susanne Lyons will oversee day-to-day operations while a search is conducted for Blackmun's replacement. The group is continuing to evaluate what steps it can take to prevent abuse of its athletes and said it intends to form an advisory committee of abuse survivors and advocates. 
Observers have been particularly critical of the USOC's relationship with former USA Gymnastics team doctor Larry Nassar, who was handed a prison sentence of at least 40 years in January for serial sexual misconduct. In the wake of the scandal, Sens. Jeanne Shaheen (D-N.H.) and Joni Ernst (R-Iowa) called for Blackmun's resignation. Other Olympic groups, including USA Swimming, had also called for him and other USOC leaders to step down.
"The USOC is at a critical point in its history," Probst said. "The important work that Scott started needs to continue and will require especially vigorous attention in light of Larry Nassar's decades-long abuse of athletes affiliated with USA Gymnastics. We will be working with key stakeholders to help identify a permanent successor to Scott. In the meantime, I am confident that Susanne is the right person to help us navigate this critical transition period."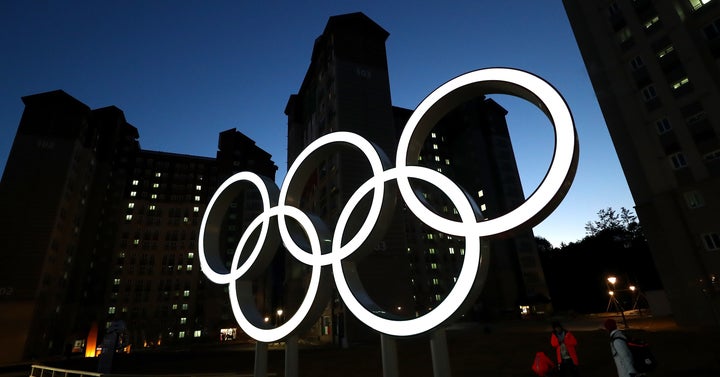 "Serving the USOC and its many stakeholders and working with our board, our professional staff and many others who support the Olympic and Paralympic movements has not only been immensely rewarding, it has been an honor and the highlight of my professional life," Blackmun said in a statement.
California attorney Robert Allard, who represents USA Swimming abuse survivors, said in a statement Wednesday that Blackmum's departure would be good for the USOC.
"Scott Blackmun refused to protect athletes from predator coaches even though he knew for decades that sexual abuse was a major problem with USOC National Governing Bodies," Allard said. "His legacy, along with USA Swimming CEO Chuck Wielgus, will be that of a sexual abuse enabler. Moving forward, the culture that allowed sexual abuse to fester and thrive under Blackmun must be destroyed. We will not rest until all of those that have been part of the childhood sexual abuse problem for decades are removed from the USOC and its National Governing Bodies. Only then will young athletes truly be safe. With Blackmun now gone, it is imperative that the USOC put someone in charge who places the safety and welfare of athletes as its top priority."
Calling all HuffPost superfans!
Sign up for membership to become a founding member and help shape HuffPost's next chapter