Forty years ago this summer, a team of 12 women laid the foundation for the future of women's basketball in the United States, competing as part of Team USA in the first-ever Olympic women's basketball tournament at the 1976 Summer Olympics in Montreal.
There was no WNBA at the time, nor any professional women's league in the U.S. at all. But for most of the group, this wasn't their first high-stakes basketball tournament, as nine of the 12 women on the team had also played for Team USA at the Pan American Games the year before. Given the strength of the international competition, however, Team USA wasn't expected to even qualify for the 1976 Olympics, let alone win a medal. But, led by coach Billie Jean Moore and co-captains Juliene Simpson and Pat Summitt (then known as Pat Head), they ended up going very far, eventually taking home the silver medal.
For an inside look at the 1976 team's historic run, The Huffington Post spoke with head coach Billie Jean Moore, players Nancy Lieberman, Ann Meyers and Juliene Simpson, who all played for the 1975 team, too, and Gail Marquis and Trish Roberts, who were newcomers in 1976.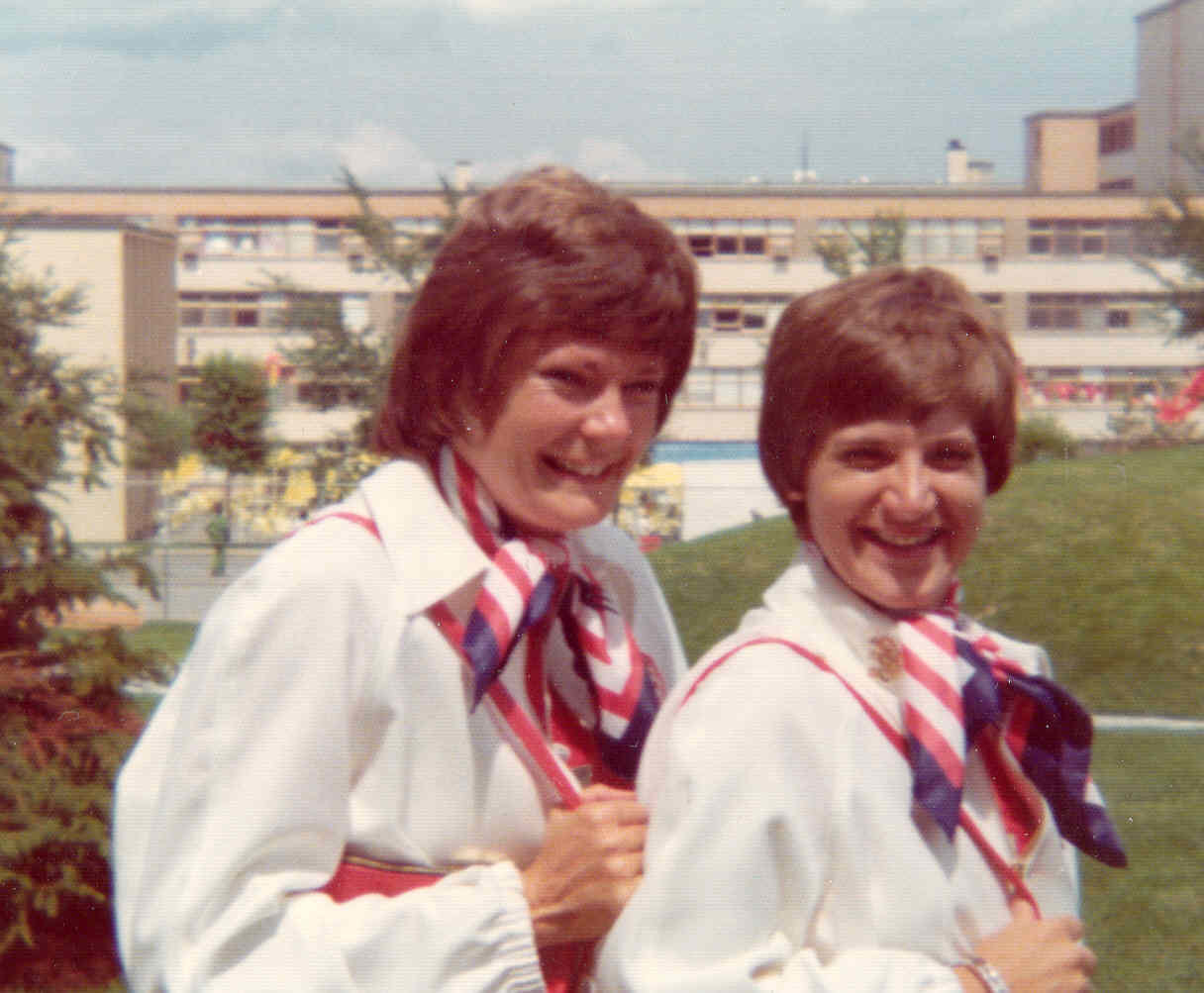 In April 1976, USA Basketball opened five regional tryout camps for the Olympic women's team. Over 1,000 women showed up.
Gail Marquis, forward: There was an advertisement in the newspaper: "Come try out for the Olympic team."
Trish Roberts, forward: I didn't even know that women weren't in the Olympics until they told me that 1976 would be the first time women's basketball would be.
Ann Meyers, guard: Anybody and their mother could try out.
Billie Jean Moore, head coach: We wanted to give everyone, every young female athlete, an opportunity.
Marquis: The only people who didn't have to go through the tryouts were the 12 players who were on the previous national team.
"We wanted to give everyone, every young female athlete, an opportunity."
Thirty four players received invites to the Olympic trials in May. With only 12 roster spots available, competition between the 1975 Pan American Games basketball team and the newcomers was fierce. After a week of scrimmages, the selection committee picked the first 11 roster spots, but left the last one up to Moore.
Roberts: It was very competitive. There was a young lady named Carol Blazejowski who led the nation [playing in the New Jersey Athletic Conference] in scoring that year, and everybody just knew that she was probably going to be on the Olympic Team, but she didn't make it.
Marquis: I didn't even want to look at the list.
Roberts: Once they posted the list, I mean I couldn't believe it. You heard a lot of yells; you heard a lot of screams; you heard a lot of crying, frustration.
Moore: I was not on the [selection] committee. I had a voice, but I did not have a vote. I think the thing was ― [I] was always wanting to grow the game. And so my recommendation was that we select Nancy Lieberman [for the last spot].
Nancy Lieberman, forward: Let's say she picked me for the future of the game.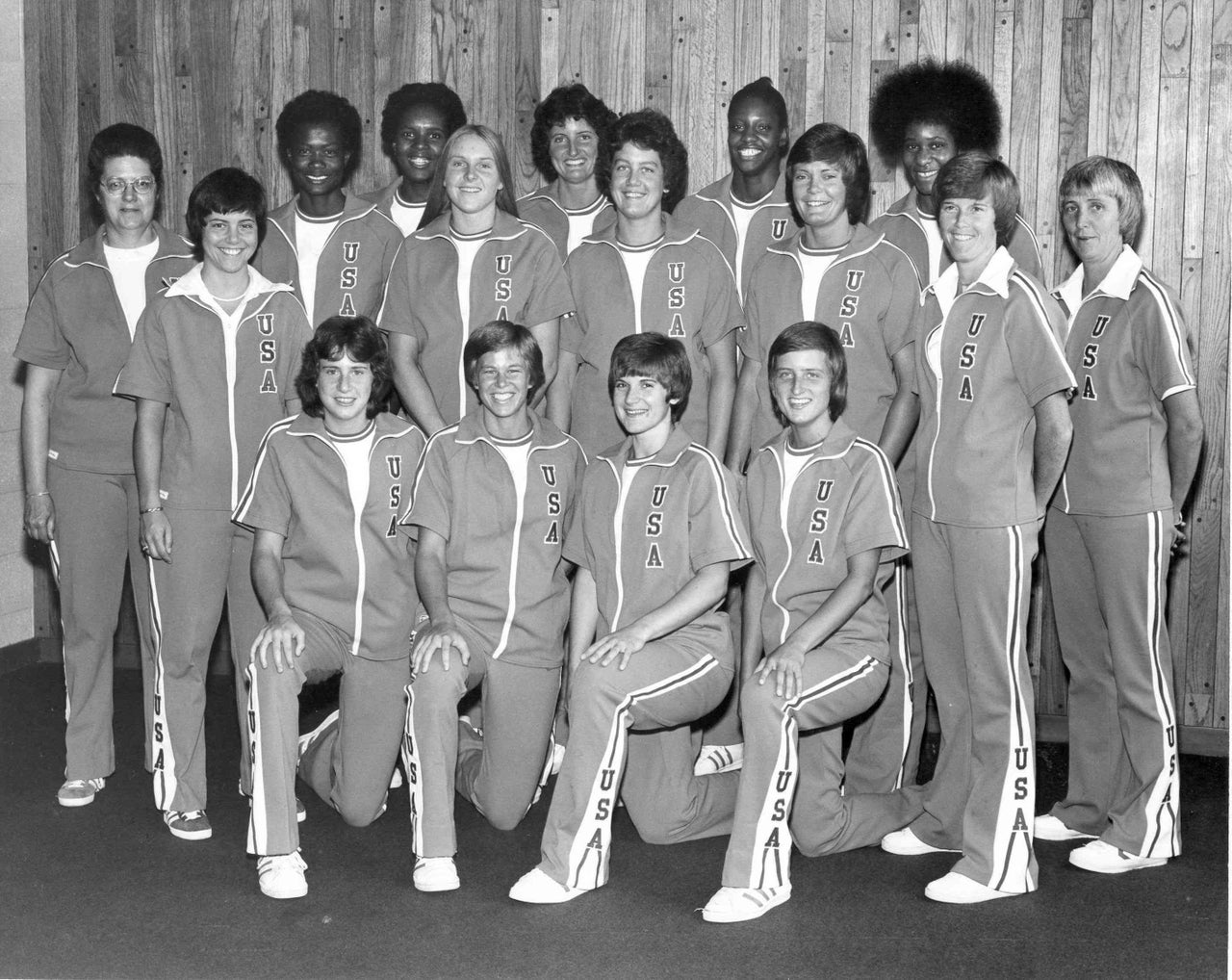 With her roster set, Moore instituted a grueling monthlong regimen. Six days a week, the team went through two-a-day practices and scrimmages against local men's teams.
Juliene Simpson, guard and co-captain: I was the point guard and Ann Meyers and Pat Summitt were the wing players, and Nancy Dunkle and Lucy Harris played inside. That's who started.
Marquis: The coaches had to find different ways to combat the fact that we're together for four to six weeks, as opposed to the Russian team, who's together for four, six, 10 years.
"One time, we played a boys high school all-star team and they quit at halftime. They didn't come back out of the locker room."
Roberts: I don't ever recall playing a women's team the whole time we were training for the Olympics.
Moore: One time, we played a boys high school all-star team and they quit at halftime. They didn't come back out of the locker room.
Meyers: Some gentlemen asked me, "What was it playing like those big guys?" I'm thinking, "Well, that's how I grew up." I played pickup ball all the time, playing against guys.
Simpson: Billie really said, "Whether you're starting, or you're No. 1 on the team or No. 12, it didn't matter. You are making history. What can you do?"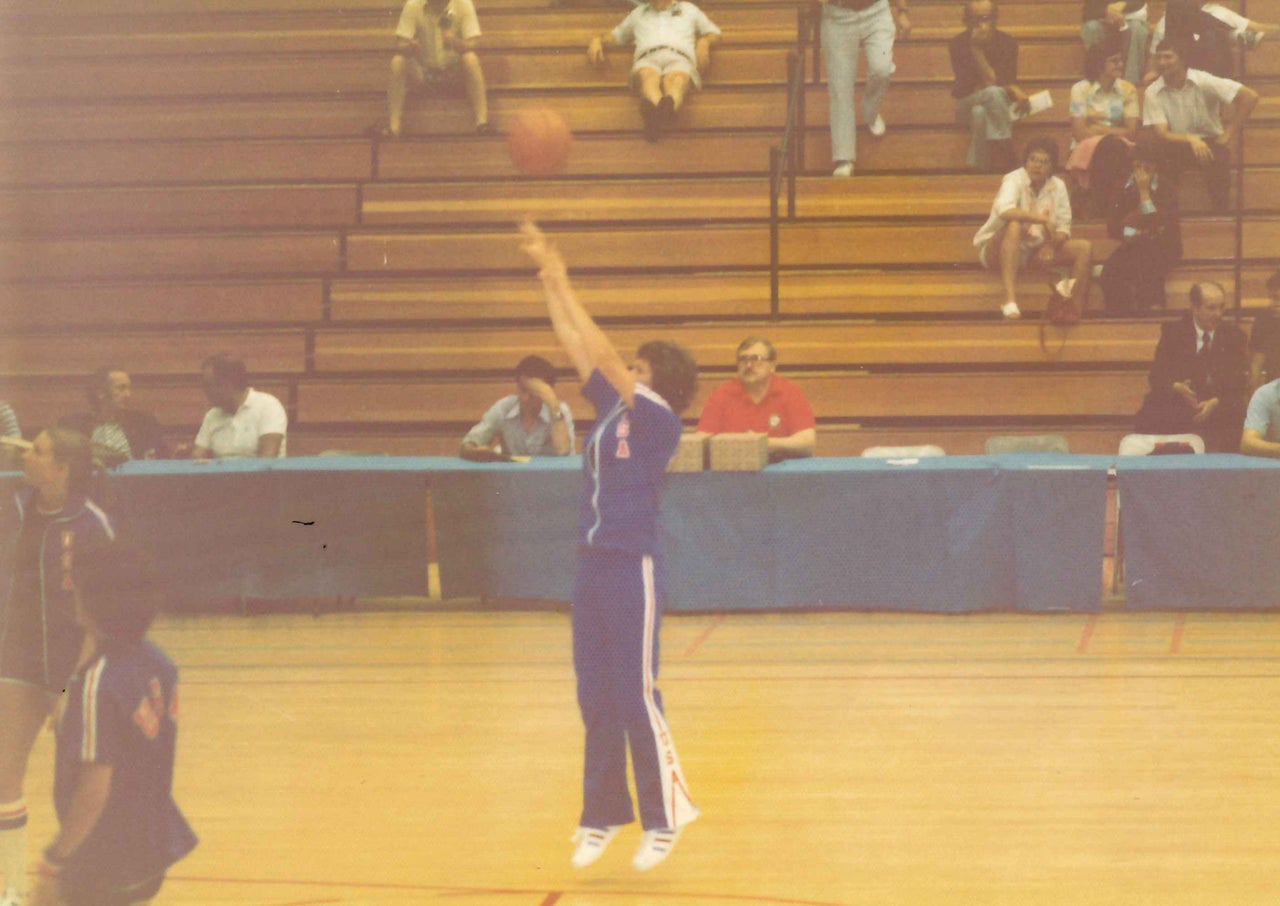 The team mostly beat the men's teams they faced. But on one occasion, they lost by one point to a local high school boys team, unleashing Moore's fury at the next morning's practice. The moment would turn out to be a crucial one for the team.
Moore: I can just tell you we went the first hour without ever having a basketball. And you know, I think they ran out and threw up and they came back. Reporters told me after they were so stunned that not one player complained. Even for my standard, it was probably an overboard day. I was probably lucky someone didn't die of a heart attack.
Simpson: Everybody thought Pat Summitt had a stare, but Billie had a stare that you would just ― you wouldn't even look at her.
"People on that team, till today, would die for Billie."
Roberts: I didn't want to look at her. Every time this lady came near me I would shake. I would literally shake.
Lieberman: I can remember I was playing the back of this 1-3-1 zone. It took me forever to get my rotation correct and she just stopped practice and she goes, "Nancy, my mother could get there faster than you."
Moore: It's not just to be in shape physically as much as it is to develop a mental toughness.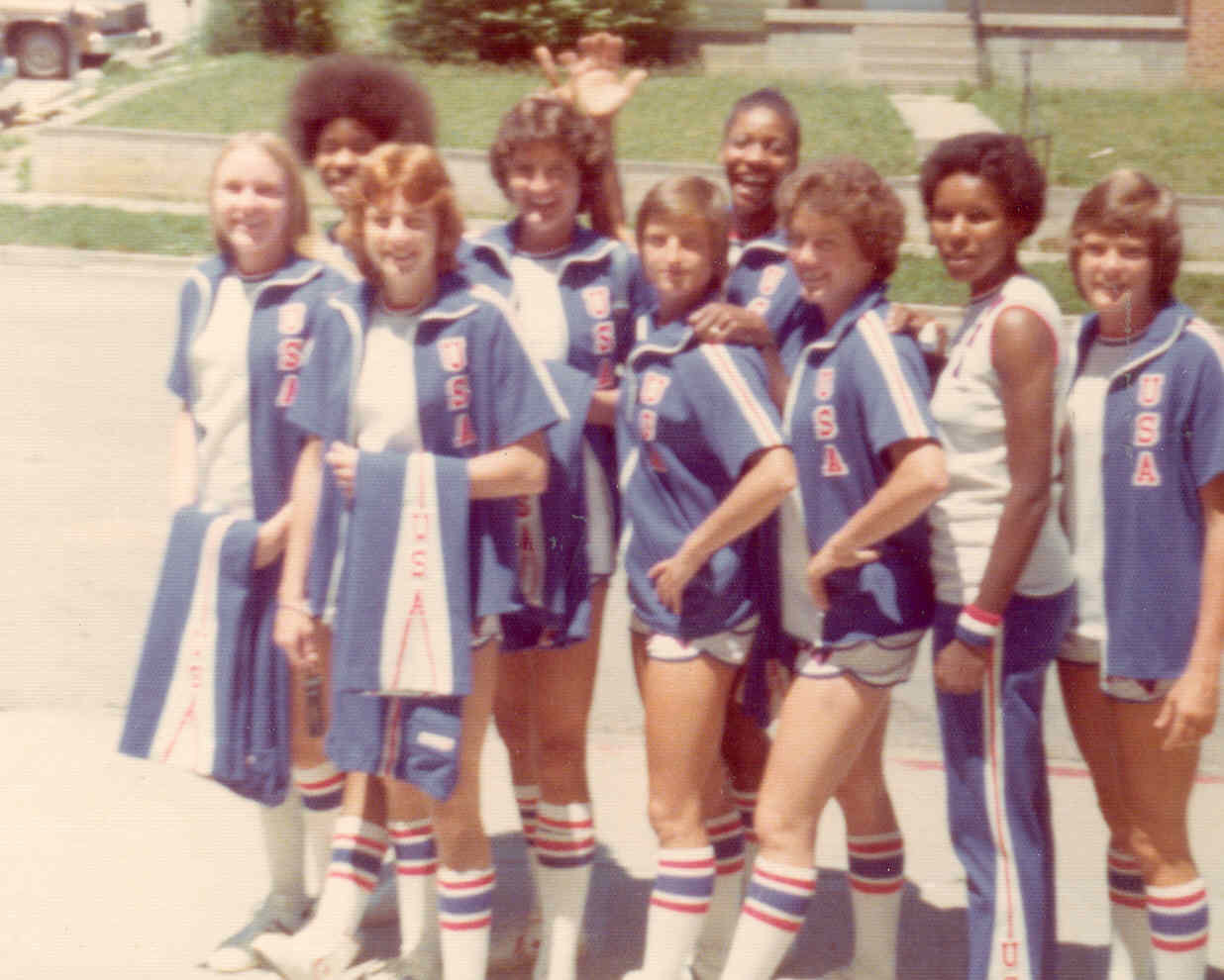 After training camp, the team traveled to the University of Rochester to compete at the pre-Olympic qualifying tournament in Hamilton, Ontario. The living standards left much to be desired, but the team found its footing anyway.
Moore: We basically went to Hamilton on $500 in cash and [USA Basketball's executive director] Bill Wall's credit card.
Meyers: The dorms were being redone. We were staying in them and there was no air conditioning.
Marquis: Those mattresses, little plastic mattresses ...
Meyers: You just went with it.
"We basically went to Hamilton on $500 in cash and [USA Basketball's executive director] Bill Wall's credit card."
Moore: I pushed them to peak in Hamilton, because if we didn't peak in Hamilton, we weren't going to go to Montreal.
Roberts: It was surprising we won the first qualifying game [against Mexico]. That gave us a little more confidence. Then we won the second game [against France] and everybody was like, "Oh my goodness."
Moore: We played a very aggressive attacking style. We were a team that defensively very much believed in fast breaks, transition offense.
Simpson: When we went to play Cuba, everybody picked Cuba. They were taller, they could out jump us, they could shoot from downtown.
Marquis: Our game had to be faster because we weren't phenomenally large, big, tall.
Simpson: And yet just like that, it all came together.
Moore: The first half of that game [against Cuba], our team played as perfect of basketball that I've ever witnessed in all my years around basketball. I did not want to go in halftime, I wanted to just keep playing.
Simpson: I do remember Billie not wanting to go in at halftime.
Roberts: We finally understood our role. Everybody began to understand their role.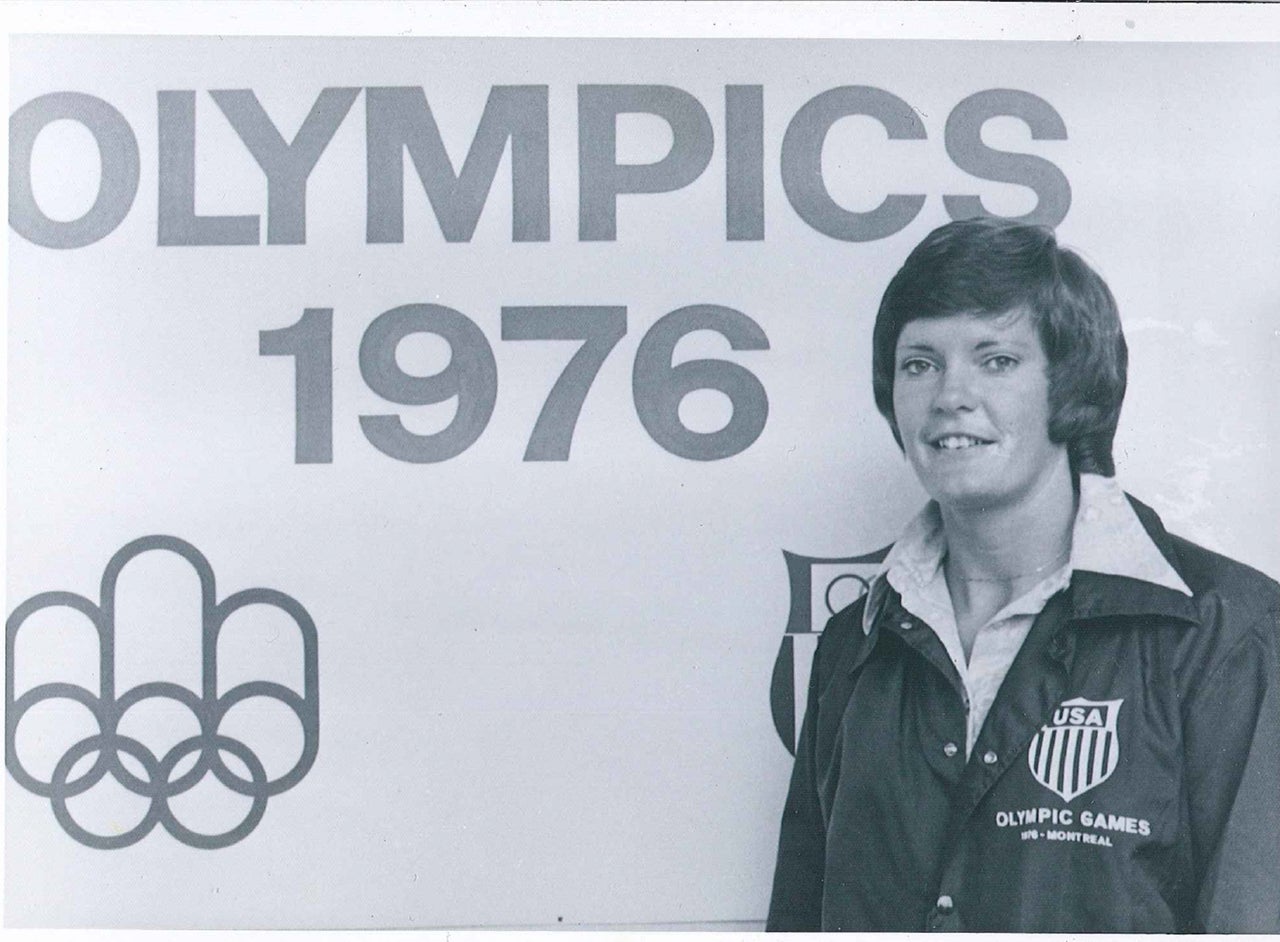 The U.S. finished 5-0 in Hamilton to make it official: For the first time, the U.S. would have a women's basketball team at the Olympics. USA Basketball didn't seem to anticipate their success, but the women remained focused.
Moore: There was a nine- or 10-day gap between Hamilton and when you could come into Montreal. Since they hadn't made provisions for those days, I made the assumption that they did not think we would qualify.
Marquis: They didn't have uniforms for us, much less a place reserved for us to stay at the Olympic Village. None of that had been laid out.
Meyers: [Once we were in Montreal], all 12 of us were in one apartment. The whole team stayed in a two bedroom apartment and we had bunk beds in the bedrooms, kitchen and living area. A lot of times we would walk out in the village, just to get out of the confinement.
Moore: We could've gotten to Montreal and they could've been content, like just say, "We got here, and we're content," but they weren't.
Meyers: Playing against, at that time, "communist countries," whether it be Bulgaria, Czechoslovakia or Russia ― that kind of drove me a little bit. I would use that as motivation, like USA against the rest of the world.
"They didn't have uniforms for us, much less a place reserved for us to stay at the Olympic Village."
The U.S. team's first tournament game was against Japan at 9 a.m., which served as a wake-up call in multiple ways.
Meyers: We were getting up at 5 a.m. for practices.
Marquis: Nancy Dunkle, Sue Rojcewicz, and Mary O'Connor ― those were the jokesters. Them and a few others came to practice in their pajamas. I guess they thought they'd get a chance to change when they get a laugh, but the coach wasn't feeling it. So they had to practice in those pajamas.
Simpson: Man, my pajamas were falling down all practice. They showed to up one practice with scuba gear on. And that was a different day!
Simpson: Because we played the 9 a.m. game, the very first women's basketball Olympic game [in history], our goal was to score the first basket in tournament history. We didn't get the tip, so we're playing defense. My girl is a point guard who's like 5-foot-11, and I'm one of the shortest ones on the court. She took me one way and then she crossed over and I could tell, "Oh my God, she's going to the hoop," so by the time she got the free throw line I kind of just fouled her and she fell on the ground. My teammates all laughed and were like, "What are you doing?" And I said, "She can't score!" I'm sure there's not a record of who scored the first foul in the game, which I did. I also take credit for scoring the first assist to Lusia Harris for the first basket.
Roberts: [Japan] was so much quicker. They would come down and shoot very quickly, to the point where we can't even get in a defensive position.
Meyers: It was devastating, and I was angry. I was hurt, and felt this wasn't going to happen again.
Moore: Japan, in my mind, upset us. Nobody else would think that. In my mind, they upset us.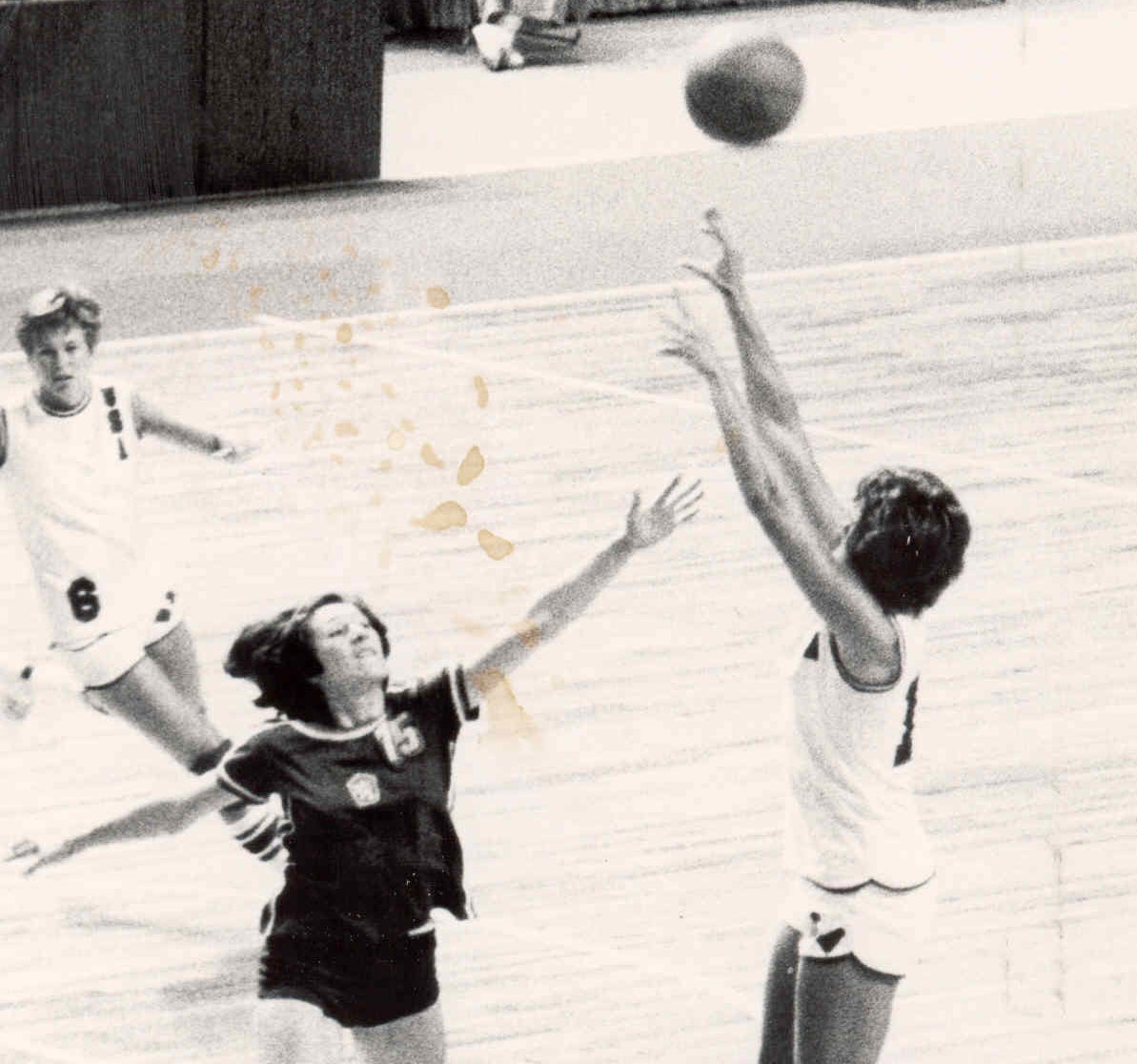 The team rebounded with blowout wins over Bulgaria and Canada to put themselves back in medal contention. But Russia and their 6-foot-11 center, Uljana Semjonova, were a much different story.
Simpson: Unfortunately, when we met the Russians we were just hoping we would score.
Moore: I think they started out like maybe 17 or 18 to nothing and I turned to Sue Gunter on the bench and all I said was "just please tell me we will score."
Simpson: They played as if it was a business. We'd score and they'd look at us because we'd be high-fiving each other.
Marquis: [Semjonova] was very stiff and methodical. She wasn't creative.
Roberts: I figured if I got [ahead of Semjonova], I could take a charge. Well, I got over there and did that, and I fell to try to take the charge and I saw her falling. It was like "timber!" I did not want that young lady to fall on me.
Moore: Bill Russell was at the game, and he told me my mistake was I should've had my last player on the bench just go in there and deck [Semjonova] and get her out of the game, because otherwise you had no chance.
Marquis: Wilt Chamberlain was there, too. He used to sit at the tables, like where the press used to sit at the mid-court table. I saw Wilt and he couldn't believe how big she was, because she was bigger than Wilt.
Russia had beaten them badly, but the U.S. were still in silver medal contention heading into the last round. For the final game against Czechoslovakia, Coach Moore unleashed her secret weapon to neutralize their best shooter.
Lieberman: I can remember sitting in the locker room before the silver medal game against Czechoslovakia and Billie Moore looking us in the eye and just saying, "Ladies, this will change women's basketball for the next 25 years. This is more than just a win, this is more than just a medal."
Simpson: If we really wanted to make a statement, Billie put [Lieberman] in on back of the 1-3-1 on defense.
Roberts: Billie's ace was that 1-3-1 press defense. They didn't know how to run their offenses against that 1-3-1 press.
Lieberman: Billie walked me to the scorers table and she goes, "I need you to be physical. I need you to be menacing. I want you to fly at her. I want you to jump as high as you can, and get there as fast as you can, and of course just step to the five, but you must contest the shot. You have to."
Moore: Nancy, the first trip, came down and she didn't run past her, she ran right into her and put the kid about a row up in the bleachers.
Simpson: The kid couldn't get up.
Moore: It wasn't intentional, but it did affect her the rest of the game.
Lieberman: I had my hands on her all the time.
Marquis: She was just all over this poor lady from Czechoslovakia. But it was enough to upset their rhythm.
Lieberman: I was so physical with her, that eventually by the time I'd get there, she had no interest in seeing me. She'd pass the ball back.
Moore: The team came out of the locker room raised to another level, got into the open floor, got some turnovers, won the game, and won themselves a medal that they will have the rest of their [lives].
"We made the rest of the world aware that ― including the United States ― women's basketball was a product."
Forty years later, the '76 team can be seen for what it was: a turning point in women's basketball in the U.S.
Simpson: We made the rest of the world aware that ― including the United States ― women's basketball was a product. That it was going to be and have to be contended with in the future.
Moore: They had a moment in time to make a difference in the women's game, to get to be part of the first U.S. women's Olympic team. And they were able to do it and do it successfully.
Marquis: I was thinking about being the first women's team, and later on it set in about being the first African-American. Because I'll tell you, there were so many first African-Americans, first women's things going on [at the time]. Like we were breaking so many grounds.
Lieberman: There was such significance on how this would change women's basketball in America and around the world, and [Coach Moore] just had this incredible handle on that.
Simpson: People on that team, till today, would die for Billie.
Lieberman: Even though we were playing in the now, we had our eye on the future.
For more Olympic coverage:
Related
Before You Go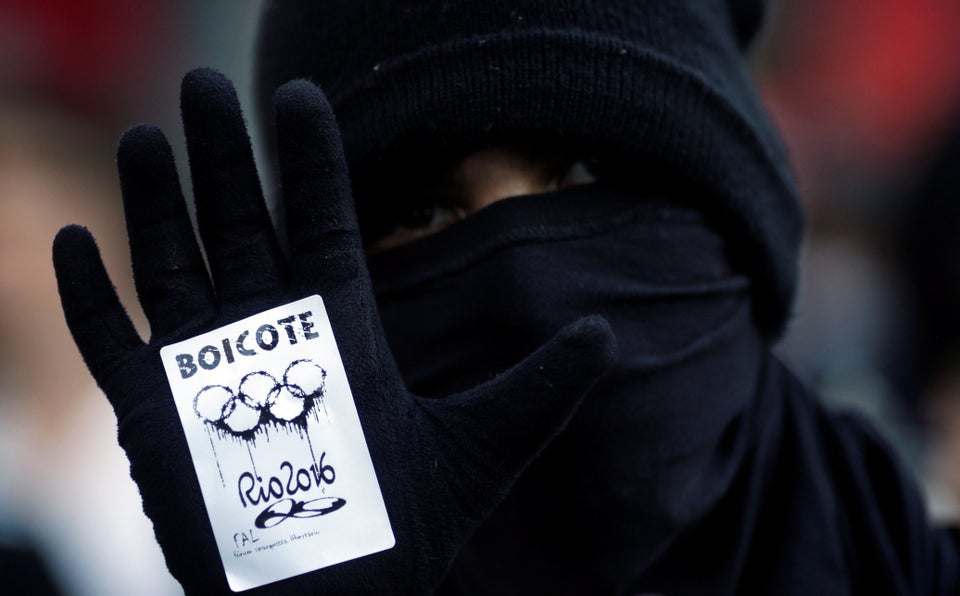 The Real 2016 Rio Summer Olympics
Popular in the Community