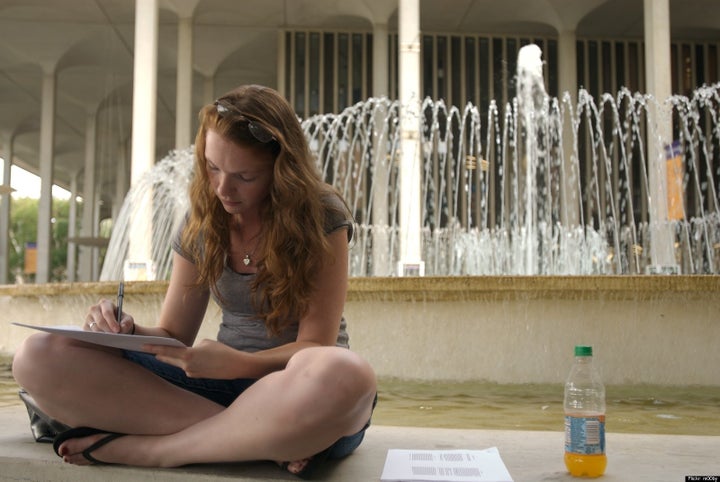 The colleges that most students attend "need to streamline their programs, so they emphasize employability," said Anthony P. Carnevale, director of the Georgetown center.

Carnevale acknowledged that such a shift would accept "a dual system" in which a select few receive an "academic" college education and most students receive a college education that is career preparation. "We are all offended by tracking," he said. But the reality, Carnevale said, is that the current system doesn't do a good job with the career-oriented track, in part by letting many of the colleges on that track "aspire to be Harvard." He said that educators have a choice: "to be loyal to the purity of your ideas and refuse to build a selective dual system, or make people better off."

According to the report, 23 percent of all occupations will require a bachelor's degree by 2018. In 1973, that figure was nine percent. However, employers' educational expectations may level off in the future, with less of a demand for post-bachelor's degrees.
For example, [Carnevale] said, the bureau predicts that education administrators will typically require no more than a bachelor's degree in 2018. But already, he said nearly half of education administrators have a master's degree, and 13 percent have a doctorate in education.

Similarly, he added, the bureau predicts that a nuclear technician in 2018 will typically need no more than an associate's degree. But already, he said, 43 percent of nuclear technicians have at least a bachelor's degree, and sometimes a more advanced degree.
The report also predicts that as more people obtain postsecondary degrees, it will become more difficult for them to join the middle and upper income classes.
Carnevale told Inside Higher Ed that he hopes the report makes people understand the significance of college, but also that career preparation needs to be a key aspect of the college experience.
What do you think of the findings? Weigh in below.
REAL LIFE. REAL NEWS. REAL VOICES.
Help us tell more of the stories that matter from voices that too often remain unheard.