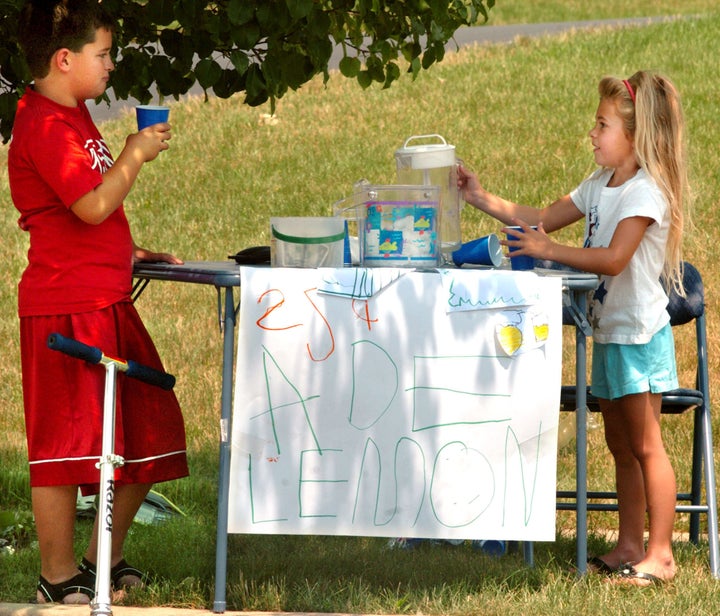 This post has been updated.
Even for kids selling lemonade near the US Open golf tournament in Maryland, it's hard to make a buck these days.
Many residents living nearby the Congressional Country Club in Bethesda, Maryland have found a number of ways to earn a little extra income from the annually descending throng of fans. But this year, two families, the Marriotts and Augustines, have been fined $500 by the local county because their children were "operating a lemonade stand without a permit," according to a Thursday report by local news network 9News Now.
When asked to justify the fine, a county official noted the size of the operation. "Kids selling lemonade making five, ten dollars is a little different than making hundreds," he said. Meanwhile, those who paid the county nearly $300 were selling individual parking spots on their lawns for up to $60.
To the parents of the children, it doesn't seem fair. "The message to kids is: there's no American dream," Carrie Marriott, mother of some of the children, told 9News Now.
Update: Montgomery county has subsequently waived the $500 fine and allowed the lemonade stand to reopen in a location outside the "main strip."
Related
Popular in the Community