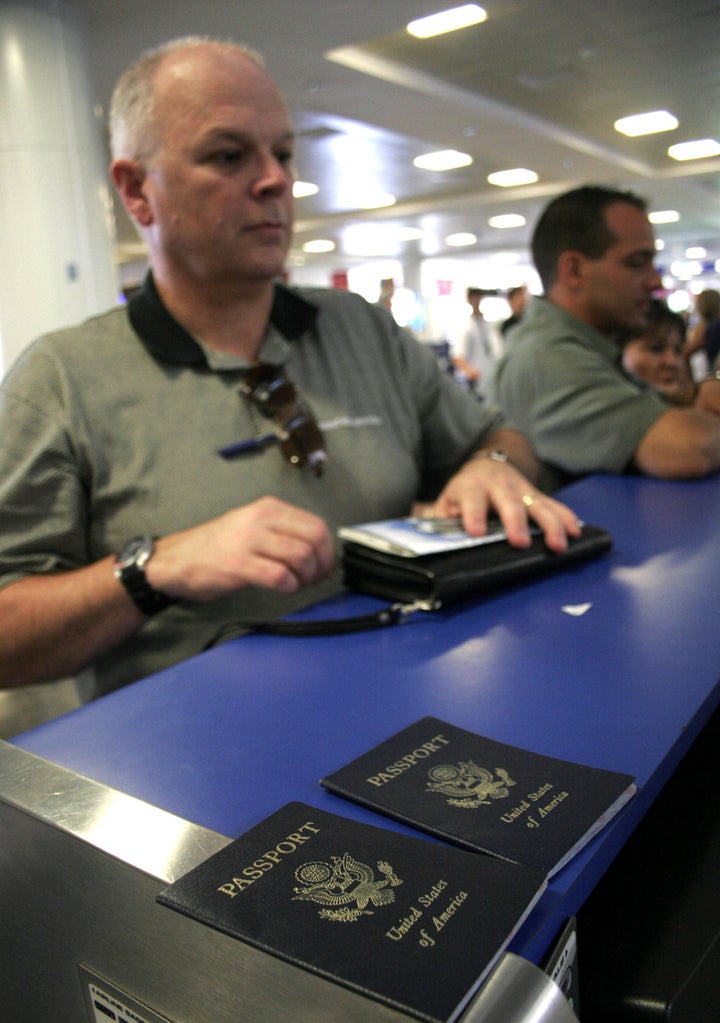 The U.S. passport application process is taking a step toward gender neutrality by dropping the words "mother" and "father" from their forms.
According to a recent Fox News report, applicants will soon be required to fill out spaces labeled "Parent One" and "Parents Two," instead.
A statement on the State Department website noted: "These improvements are being made to provide a gender neutral description of a child's parents and in recognition of different types of families." The statement didn't note if it was for child applications only.
While gay rights proponents are already lauding the change in policy, which they say is reflective of the nation's increasing acceptance of changing family structures, some social conservatives have taken the opposite view.
"Only in the topsy-turvy world of left-wing political correctness could it be considered an 'improvement' for a birth-related document to provide less information about the circumstances of that birth," Family Research Council president Tony Perkins wrote in a statement to Fox News Radio. "This is clearly designed to advance the causes of same-sex 'marriage' and homosexual parenting without statutory authority, and violates the spirit if not the letter of the Defense of Marriage Act."
Brenda Sprague, deputy assistant Secretary of State for Passport Services, told Fox News however, that their only consideration was improving accuracy.
"We find that with changes in medical science and reproductive technology that we are confronting situations now that we would not have anticipated 10 or 15 years ago," she said.
A blogger at Change.org explained this kind of encounter last year:
Passport agents can be picky, though, and I know crossouts are frowned upon. The town clerk was sympathetic, however, and made a special call to the main Passport Agency in Boston to see what to do. The answer was indeed to cross out "Father" and "Mother" and write in "Parent 1" and "Parent 2."
Expect to see these terms on applications forms beginning in February, Fox News reports.
Read more about the upcoming change at Fox News.
Popular in the Community