* Drought worrisome for 2013 U.S. crops
* Plains wheat most affected
* Cold snap confined to areas away from wheat belt
CHICAGO, Jan 22 (Reuters) - Dry weather persists in the U.S. Plains and western Midwest leading to concern about the fate of the 2013 U.S. hard red winter wheat crop and seedings of the corn and soybean crops, an agricultural meteorologist said on Tuesday.
"The main issue in North America is the dryness in the southern Plains," said John Dee, a meteorologist for Global Weather Monitoring.
Dee said it would be dry in the Plains and Midwest this week followed by light precipitation of 0.20 inch to 0.60 inch early next week then it would turn dry again.
The cold snap this week likely did not cause any harm to the winter wheat crop because the coldest readings were north and east of the wheat growing areas.
"The coldest readings of zero or below were confined to north of a line from Omaha to Des Moines to Milwaukee," he said.
Commodity Weather Group meteorologist Joel Widenor on Tuesday said very little precipitation was noted over the weekend in the United States, and the Ohio River region would be about the only area to receive showers over the next 10 days.
"Relief is unlikely in the next two weeks for drought areas in the northwestern Midwest," Widenor said.
Last week's U.S. drought monitor showed some relief brought on by showers in portions of the United States, but the drought expanded in parts of the U.S. Plains.
Nearly 60 percent of the contiguous United States was in at least "moderate" drought as of Jan. 15, according to the drought monitor.
Officials in north-central Oklahoma declared a state of emergency due to record-low reservoir conditions. Public and private interests throughout the central United States hardest hit by drought were examining measures to try to cope with ongoing drought.
The government this month declared much of the central and southern U.S. Wheat Belt a natural disaster area due to persistent drought threatening the winter wheat harvest.
In its first disaster declaration of the new year, the U.S Department of Agriculture made growers in large portions of four major wheat-growing states - Kansas, Colorado, Oklahoma and Texas - eligible for low-interest emergency loans. (Reporting By Sam Nelson; Editing by Maureen Bavdek)

Related
Before You Go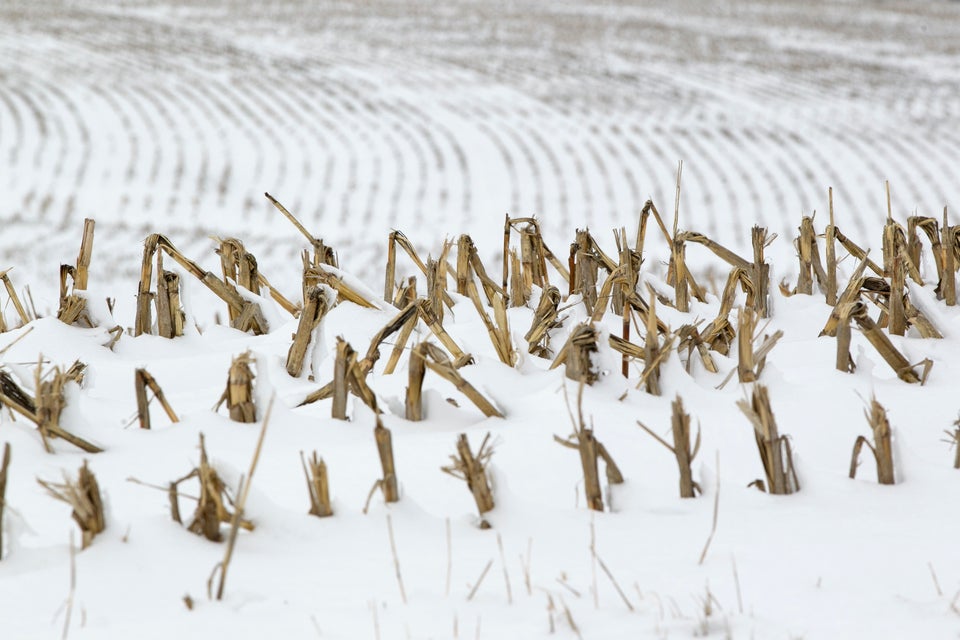 U.S. Drought 2012-2013
Popular in the Community