The U.S. Postal Service announced Monday that it's adding the first scratch-and-sniff stamps to its letter-sending arsenal.
The 20 new stamps feature watercolor-style illustrations of ice pops on a stick by Santa Monica, California, artist Margaret Berg. Scratching the stamps reveals what the Postal Service calls "the sweet scent of summer," including kiwi, orange, chocolate, blueberry, strawberry and cola.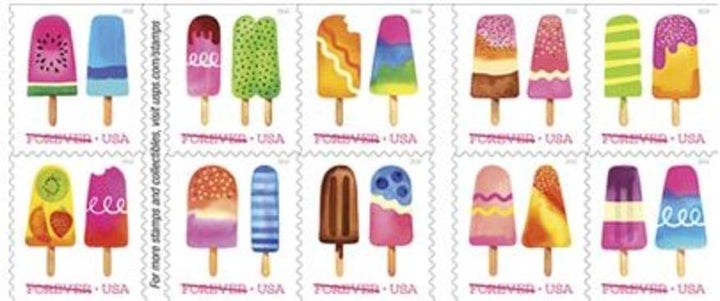 "Americans love cool, refreshing ice pops on a hot summer day," the Postal Service said in a statement. "The tasty, sweet confections come in a variety of shapes and flavors."
And now your mail will, too, once these scratch-and-sniff stamps are officially released on June 20.
So ― think of a reason to send snail mail again!