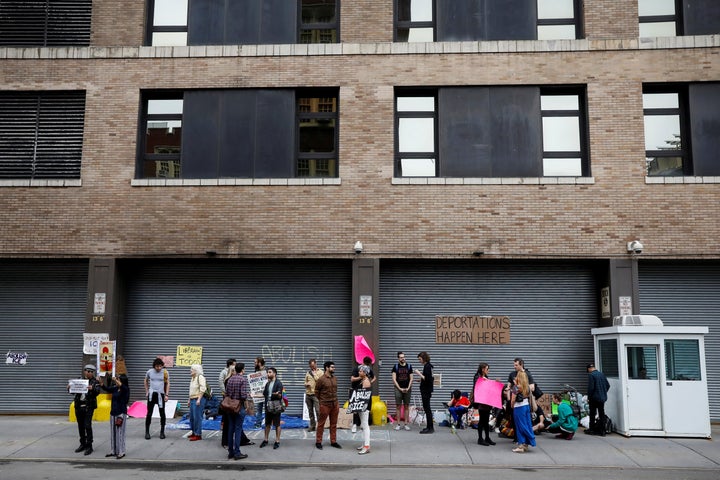 The Trump administration announced Tuesday that it has slapped visa sanctions on high-ranking officials from Laos and Myanmar amid disagreements over deportations of its nationals. 
According to a Department of Homeland Security news release, Secretary of State Mike Pompeo ordered restrictions on specific visas typically used by officials of Myanmar and Laos. The DHS claimed that it needed to implement the sanctions due to "lack of cooperation" on deportations by delaying or denying the return of their citizens who had been given orders of removal.
If the countries continue to fail to cooperate, the DHS said, then sanctions could expand, affecting more of the countries' nationals. 
John C. Yang, president and executive director of Asian Americans Advancing Justice | AAJC, told HuffPost that the dispute is part of the stricter new immigration policies in the U.S.
"This administration continues to act like a spoiled child who wants everything," Yang said. "The U.S. ramped up this mass deportation machine and is now trying to bully countries into being complicit in the process by denying visas to officials and their families in Burma [now often called Myanmar] and Laos. It's simply applying the stick without the carrot of diplomacy and negotiation."
The Immigration and Customs Enforcement Agency confirmed to HuffPost that there are currently 35 Laotians in ICE detention with more than 4,600 in the country with orders of removal, as well as 20 Myanmar ICE detainees and over 600 with final orders.
Katrina Dizon Mariategue, director of national policy at the Southeast Asia Resource Action Center, told HuffPost that many of the Laotians facing deportation from the U.S. are refugees, including people who arrived after the Vietnam War. While they had received orders of removal due to a past criminal record, they've long since rebuilt their lives after being released from incarceration. Currently, neither Laos nor Myanmar has a formal agreement with the U.S. on repatriations, therefore those who have not been issued travel documents by these countries are typically released from ICE custody and reenter U.S. society.  
Both Laos and Myanmar are on the list of nations the Trump administration has deemed uncooperative on deportations. Last year, four countries were sanctioned for failing to cooperate: Cambodia, Eritrea, Guinea and Sierra Leone.
Over the past year, ICE has targeted the Southeast Asian community with roundups and detentions, subsequently affecting a significant refugee population. In the case of the Cambodian government, the sanctions ultimately made a dent.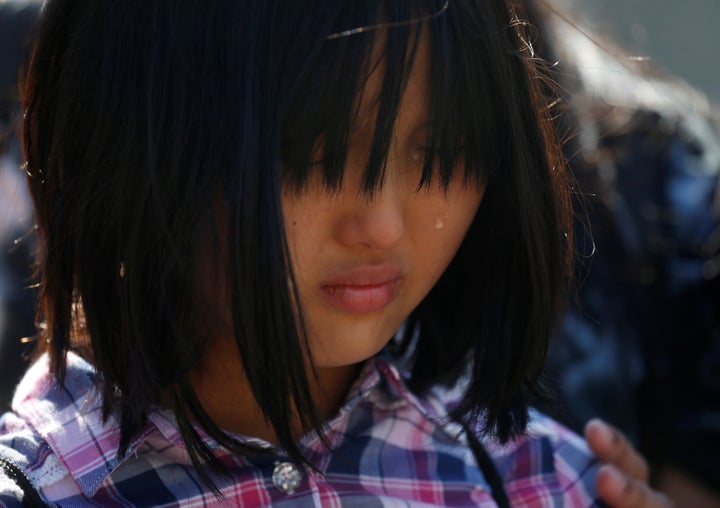 Cambodia began accepting deportees only after solidifying a 2002 repatriation agreement with the U.S. However, protests from the Cambodian-American community grew louder, and the Cambodian government temporarily suspended repatriations. However, following the U.S. sanctions, Cambodia announced it planned to look into a number of repatriations to demonstrate its cooperation. 
In April, the U.S. deported the largest group of Cambodians in its history, sending 40 refugees back to Cambodia in one day. Another round of deportations followed this month, and more are expected to come this year. 
Mariategue told HuffPost that the administration's actions are consistent with the recent immigration policies it has laid down, including the zero tolerance policy that has led to mass detainment and family separations at the southern U.S. border.
"This Administration is continuing to amp up its efforts to expand detention and deportation of immigrants, regardless of their background and how much they contribute to this country," she told HuffPost. "Their anti-immigrant and anti-refugee message is loud and clear based on this policy as well as subsequent policies allowing for family separation in many forms."
Mariategue explained that it's unclear how these countries will react if the U.S. escalates sanctions. Her organization calls on people to contact members of Congress and speak out against the sanctions. 
Calling all HuffPost superfans!
Sign up for membership to become a founding member and help shape HuffPost's next chapter