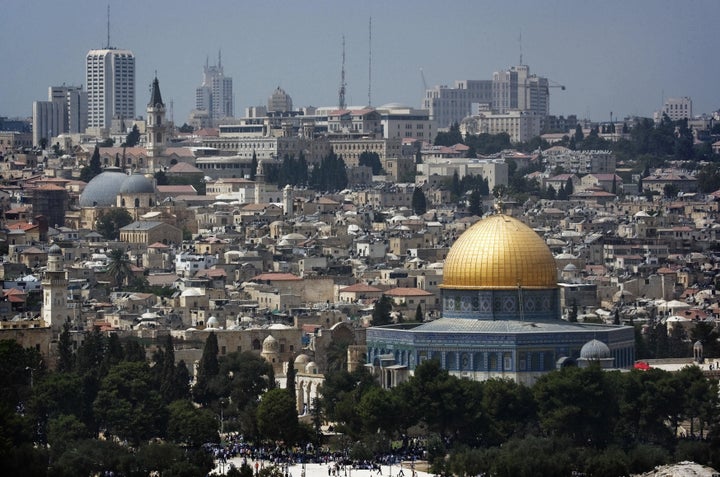 By Michele Chabin
Religion News Service
JERUSALEM -- Nearly 100 American Orthodox rabbis have signed a letter demanding that the conversions they perform outside Israel be recognized -- at least for immigration purposes -- by Israel's Interior Ministry.
The rabbis -- including members of the Rabbinical Council of America, the Orthodox Union, Yeshiva University and the International Rabbinic Fellowship -- were caught off guard by an article in the New York Jewish Week that said the ministry had empowered Israel's Chief Rabbinate to scrutinize the Jewishness of Orthodox converts.
Although the Rabbinate, which has sole authority over Jewish marriage in Israel, began to scrutinize Orthodox converts who wanted to marry under its auspices a few years ago, it had not previously had decision-making power on immigration issues.
In their letter delivered Tuesday (Feb. 22), the U.S. rabbis said they are "concerned" that some of the conversions performed under their auspices are being questioned.
"Recent reports that the Interior Ministry is consulting with the Israeli Chief Rabbinate are disturbing," the rabbis wrote. "We find this unacceptable, and turn to you in an effort to insure that those individuals whom we convert will automatically be eligible for (immigration to Israel) as they have been in the past."
In a statement, Natan Sharansky, chairman of the Jewish Agency, a quasi-governmental body that facilitates the immigration of Diaspora Jews, asked the Israeli government "to consult with us on deciding which communities are normative communities."
The Rabbinate automatically recognizes only those conversions performed by special conversion courts in a handful of large, established Jewish communities.
"One must differentiate between Halacha (Jewish law) and the Law of Return," Sharansky said, referring to the immigration law that permits overseas converts from various streams as well as anyone who can prove they had a Jewish grandparent to immigrate.
Rabbi Seth Farber, an American-born Orthodox rabbi in Israel who helped spearhead the rabbis' letter, said Interior Ministry officials "don't understand the landscape of North American Jewry. They believe that the Chief Rabbinate is the central authority of Orthodox
communities around the world, but this is inaccurate."
Farber, the director of ITIM, an organization that often advocates for converts, called it "ironic" that the most religious converts are coming under scrutiny while Reform and Conservative converts are not.
"We believe in the unity of the Jewish people and we're prepared to fight this in court," Farber said.
Related
Popular in the Community