Here we go again. But before I get started on real estate predictions for 2015, it's worth noting that my predictions for 2014 were 80% to 85% spot on. Not bad for a professional amateur who isn't paid by the economic think tanks to spew out their two cents worth on what to expect in the near future. You will note that there are only 7 predictions laid bare in this unofficial manifesto. Why you may ask? Simple. Who needs to be conventional when being unorthodox is so much cooler? The standard fare of 10 or 15 predictions is so, well.......so predictable. And the number 7 quite frankly is a lucky number. Which is much better than offering 13 predictions.
Prediction One: Mortgage Rates
This time next year the interest rate on a 30-year fixed rate mortgage will be about 5%. Right now --- as in yesterday, those loans at trending at about 4%. If you want it to be lower, then go out and get a 15-year fixed rate. That will fetch you about 100 basis points lower, which in fancy broker finance talk means 1 point lower or 3% for a 15-year fixed rate mortgage.
Prediction Two: House Prices
If you had to chart the slowdown in home appreciation over the past two years, you might as well slap a picture of the state of Florida on a graph chart. Not to be graphic, but the state of the housing industry is having a bit of erectile dysfunction. In 2013, the appreciation for household value was 9.3 percent, and in 2014, it was half as much with 4.5 percent. What to expect for 2015? Try 3 percent. The good news is that at least the rate of depreciation is slowing down. The bad news? It could be worse. Bottom line, I want what that investor is having. Which is to say, it's not too late to buy a home or an investment property even though the rate of appreciation is slowing, since in the end, appreciation is always a good thing. Hence, I'll have what that investor is having.
Predication Three: New Tract Homes
As a member of the NAHB (National Association of Home Builders), it always warms my heart that my dues are being well spent by the public relations department. Thus, in 2015, expect to see more roadside signs touting new tract home developments coming to a neighborhood near you. This new and improved housing industry will likely see an 18 to 20 percent increase in home starts compared to 2014. This robust activity means lots of sales activity, with many homes at the "starter" level being constructed, which means Millennials will finally be able to afford something, while their aging parents will have the option of scaling down their once large households, to single story 1,200 square foot homes.
Prediction Four: Real Estate Signs that Glow in the Dark
iBeacon technology is actually better then glow-in-the-dark real estate signs. What this technology does is draw consumers to retail outlets by way of notification on one's Android or PDA while perusing through a shopping district. It's like your mobile device gets a pop-up message when you pass a store that was a beaming device attached to the outside of its establishment. This technology works similar for home shoppers that are cruising through neighborhoods to see what's on the market, or actually attending open houses. When a realtor attaches one of these beaming devices on their real estate signs, it alerts a passersby of the homes amenities, a price reduction, or special financing terms. When the home shopper enters the home, it gets even more personal. Walk into the kitchen and get a pop-up message that the new granite counters were just installed. Walk into the bathroom, and learn of the new HGTV-esque remodel. You get the picture.
Prediction Five: Drone Technology is Still Up in the Air
In my predictions for 2014, I bellowed about the advent of drone technology and its use for real state professionals. Well, I was half-right. Just recently the FAA (Federal Aviation Administration), extended its original 2015 deadline on coming up with its own rules for commercial drones. The operative word here is "commercial", since many real estate brokers believe they are exempt from the FAA's commercial definition of drone use. Interestedly enough, the NAR (National Association of Realtors) instructed its members not to use drones, or to even think about hiring aerial photographers to take video of their listings. This obviously would have been a nice work around. Although the FAA and NAR have made it specifically clear that such transgressors are liable to be fined by the FAA, that hasn't stopped the well-intentioned. It is believed that the FAA has attempted to fine 2 people and lost in both cases in federal court.
Prediction Six: California and the Southwest will Lead in Home Appreciation
Many real estate prognosticators are heeding to Zillow, a leader in information and research analytics, which have predicted that large house gains will be dominated by California and the Southwest (Phoenix, Reno, Las Vegas, etc.) for 2015. More specifically and apparently, Zillow has a secret weapon. Their real estate forecasting tool has the ability to predict home appreciation based upon past home value data.
This is not good news if you live elsewhere, but expect those that were hit the hardest in the real estate bust of 2008 to make up for lost appreciation. Makes sense and totally logically, but least we not forget that upscale markets from Miami, New York, Chicago, Boston, to outliers like Austin to experience high growth as well. The sweet spot: Major markets and/or boutique locations not in California or the Southwest will likely hold their own.
Prediction Seven: Expect the Unexpected
When it comes to all things related real estate, some real estate forecasters have labeled the housing market in 2015 to be nothing short of mysterious. Certainly not a very technical word, but the word mysterious when used in the same sentence with real estate makes me nervous. However, some suggest that housing has reached an inflection point --- given that most homes in the US are at or above pre-bubble levels. Which begs the question: now what? Given that the real estate hangover is now long gone and markets cannot rely on the rebound effect, what now? Hence, there are many economic fundamentals and non-fundamentals that will affect the trajectory of home prices in 2015. I'll tell you in 2016 if that was true.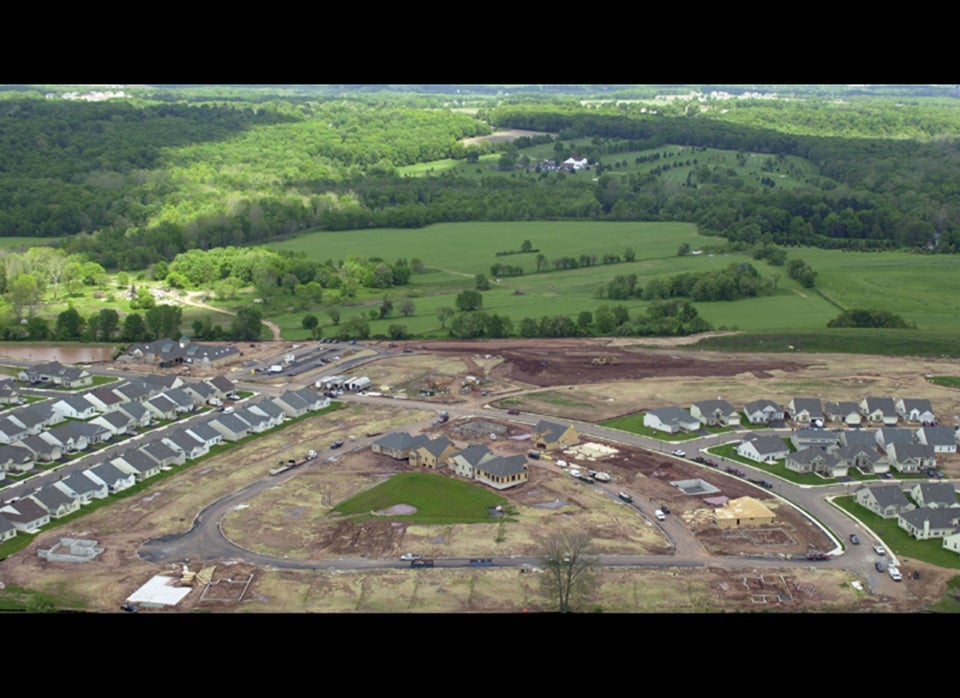 10 States Where No One Wants To Buy A Home
Related