The United States and Russia hailed a breakthrough deal on Saturday to put Syria's peace process back on track, including a nationwide ceasefire effective from sundown on Monday, improved aid access and joint targeting of banned militant Islamist groups.
"Today the United States and Russia are announcing a plan which we hope will reduce violence, reduce suffering and resume movement toward a negotiated peace and a transition in Syria ... if followed, has ability to provide a turning point, a moment of change," U.S. Secretary of State John Kerry said.
Russian Foreign Minister Sergei Lavrov said that despite continuing mistrust, the two sides had developed five documents that would enable coordination of the fight against terrorism and a revival of Syria's failed truce in an enhanced form.
"This all creates the necessary conditions for resumption of the political process which has been stalling for a long time," Lavrov told a news conference.
The deal came after marathon talks in Geneva, and several failed attempts to hammer out the details in recent weeks. Kerry, wary of getting the guarantees to make the deal work, had postponed his departure for Geneva for a day.
"The Obama administration, the United States, is going the extra mile here because we believe that Russia, and my colleague (Lavrov), have the ability to press the Assad regime to stop this conflict and to come to the table and make peace," he said.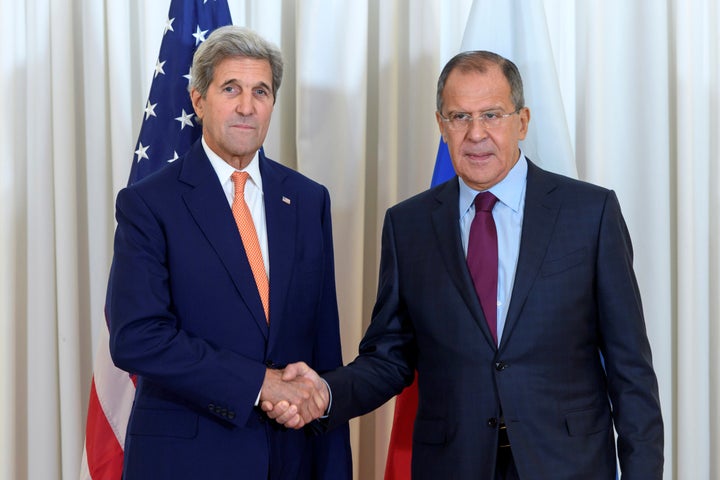 Kerry said the "bedrock" of the deal was an agreement that the Syrian government would not fly combat missions in an agreed area, on the pretext of hunting fighters from the banned Nusra Front, an al Qaeda affiliate in Syria.
"That should put an end to the barrel bombs, and an end to the indiscriminate bombing, and it has the potential to change the nature of the conflict."
After a sustained period of reduced violence, Russia and the United States would work together to develop military strikes against Nusra and Islamic State, Kerry said.
"Going after Nusra is not a concession to anyone. It is profoundly in the interests of the United States to target al Qaeda, to target al Qaeda's affiliate in Syria which is Nusra.
"We must go after these terrorists. Not indiscriminately, but in a strategic, precise and judicious manner so they cannot continue to use the regime's indiscriminate bombing to rally people to their hateful crimes."
All sides in the conflict would need to adhere to the nationwide truce, Kerry said.
"This requires halting all attacks, including aerial bombardments, and any attempts to gain additional territory at the expense of the parties to the cessation. It requires unimpeded and sustained humanitarian access to all of the besieged and hard-to-reach areas including Aleppo."
Both warring sides would pull back from the strategic Castello Road in Aleppo to create a demilitarized zone, while opposition and government groups would both have to provide safe and unhindered access via Ramouseh in the south of the city.
If the truce holds from Monday, Russia and the United States will begin seven days of preparatory work to set up a "joint implementation center", including some information sharing to delineate territory controlled by Nusra and opposition groups.
The United States and Russia have backed opposite sides in Syria's civil war, which has shown little sign of ending after more than five years of violence in which half the pre-war population has been uprooted.
Moscow supports President Bashar al-Assad and Washington supports the opposition, saying Assad must go.
Kerry's proposal for military cooperation with Russia over Syria has faced resistance from U.S. defense and intelligence officials, who argue that Moscow cannot be trusted.
The United Nations said on Friday the Syrian government had effectively stopped aid convoys this month and the besieged city of Aleppo was close to running out of fuel, making the talks even more urgent.
(Editing by Larry King and Tom Brown)
Before You Go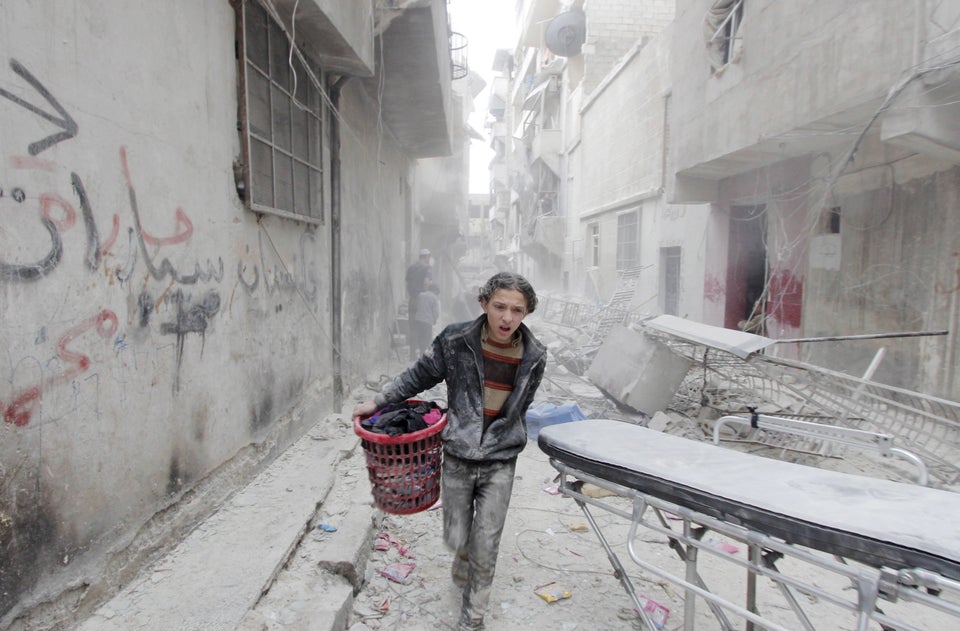 Aleppo, Syria
Popular in the Community