Today 30 October 2015, the USA becomes the second nation after Italy to pass an equity crowdfunding law. Obama signed the JOBS Act (Jumpstart Our Business Startups Act) in 5 April 2012. As I predicted on December 2012, after more than 1000 days, the SEC voted yes, 3 to 1, to the final law of the JOBS Act.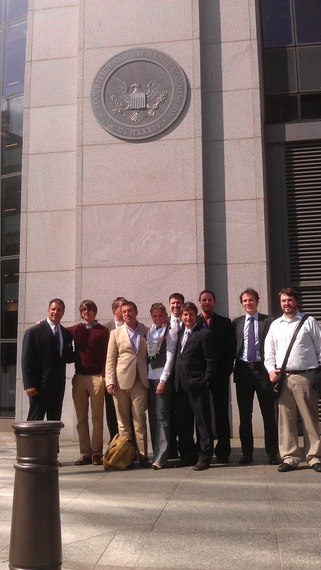 First meeting of Crowdfunding Intermediary Regulatory Advocates (CFIRA) with Securities and Exchange Commission (SEC) on 20 April 2012. From left to right: Vince Molinari (Gate Tech), Brian Meece (RocketHub), Douglass Ellenoff, hidden (Ellenoff Grossman & Schole LLP), D.J. Paul (Crowdfunder), Candace Klein (SoMoLend), Jason Best (Startup Exemption), David Drake (LDJ Capital and The Soho Loft), Chance Barnett (Crowdfunder), and Alon Hillel-Tuch (RocketHub).

Photo credit: The Soho Loft
After much deliberation, and amidst the clamor from investors and entrepreneurs alike, the Securities and Exchange Commission (SEC) has at last decided to adopt Title III of the Jumpstart Our Business Startups (JOBS) Act. This morning, in a public meeting held at the SEC headquarters, the decision was made that effectively broke the barriers that disallowed the common man, or rather non-accredited investors, from participating in online investments of private firms through crowdfunding.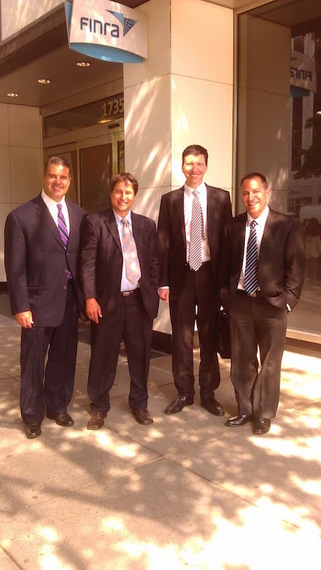 First meeting of Crowdfunding Intermediary Regulatory Advocates (CFIRA) founders with Financial Industry Regulatory Authority (FINRA) on 20 April 2012. From left to right: Vincent Molinari (Gate Tech), David Drake (LDJ Capital and The Soho Loft), Jason Best (Startup Exemption) and Sherwood Neiss (Startup Exemption)
Photo credit: The Soho Loft
What this means for the investment community is that the ability to raise capital has been significantly increased now that anyone can contribute. In 23 September 2013, the SEC had removed the ban on solicitation by private firms, but permitting only those individuals with a net worth of over $1M excluding their private residence, or those earning at least $200,000 annually, to benefit. Much of the general population, including individuals with large sums of money accumulated over the years who were able to make sizable investments, were not allowed to participate by virtue of being called non-accredited investors as defined by the SEC. They were also deemed not in possession of sufficient knowledge about investments to make informed financial decisions. This is despite the fact that these individuals could have actually hired professionals for this advice. This, in effect, has left a gap between the rising number of crowdfunding platforms and the number of investors allowed to participate. Now that this newly approved regulation has landed, the prospects for economic growth and capital raising are phenomenal.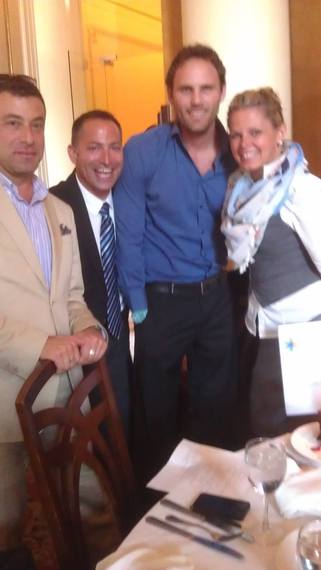 Some CFIRA group members met before the meeting with SEC, from left to right: DJ Paul (Crowdfunder), Sherwood Neiss (Startup Exemption), Chance Barnett (Crowdfunder), and Candace Klein (SoMoLend)
Photo credit: The Soho Loft
While the general population has always been able to crowdfund online, making donations to charities and rewards-based schemes, they were not able to benefit from their contributions with equity ownership. The SEC did not regulate these schemes from which financial benefits were not derived, so it was possible for anyone to become a part of these activities. But as crowdfunding for equity grew exponentially over the last two years or so, there has been a greater need to regulate the industry. Titles II (Regulation D 506) and IV (Regulation A+ a.k.a. Direct Public offering) have already been approved, but Title III (Equity Crowdfunding) which is regarded by many as the real crowdfunding law took more time to be enacted.
What does it mean to subscribe to this particular law, and how will it change the way online investments are done? It will not really shift the way investing is done online, but it will boost existing activities. Under Title III, more entrepreneurs with big ideas will emerge thereby enhancing job creation; and non-accredited investors will inject substantially more money into the economy. Investments into properties will come from a large contingent of persons contributing small amounts of money. Capital raising will take far less time than the current rate.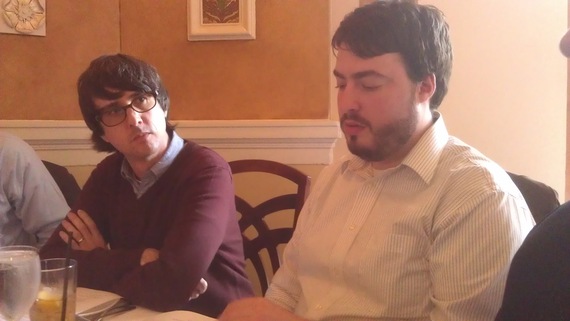 From left to right, Brian Meece and Alon Hillel-Tuch of RocketHub before the first meeting of CFIRA with SEC
Photo credit: David Drake
Some critics have expressed doubts, especially those opposing Title III's enactment, for they still remembered the economic depression of the 1930s that led to the SEC being formed as a way to regain market stability. The market was saturated and collapsed under the weight of unregulated securities and Blue Sky state laws that lacked teeth. By allowing the entire population investment privileges, there is fear of revisiting the dark ages as the potential for fraud will be heightened. It therefore goes without saying that there is a need for closer scrutiny of brokers who utilise the rule. As proposed by FINRA, these firms will need to indicate participation of, and adherence to, the newly instituted rule 4518 and "funding portal rules" so that more accurate records can be kept as to which entities are applying the rules laid down in Title III. This implementation will delay this law from becoming effective to potentially late spring 2016 because FINRA has to implement these regulations when this law the vote that pass today.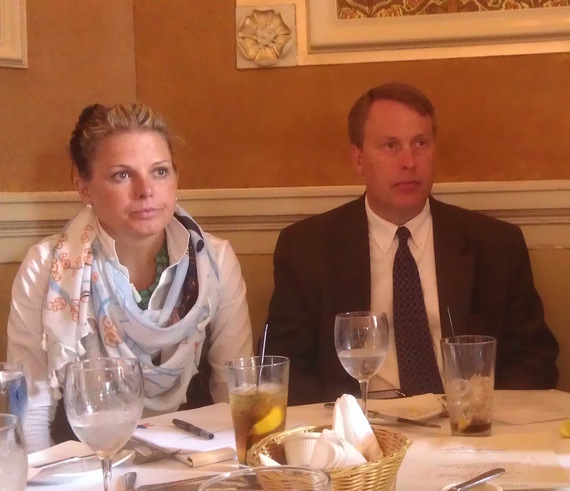 Candace Klein and Richard Swart (UC Berkeley) before the CFIRA meeting with SEC
Photo credit: David Drake
There is still much to be done and adopting the rule is only the beginning of what will potentially shift the investment market and the economy in the near future. Although it took the US 1000+ days to enact this law, I give credit to SEC Chairman Mary Jo White that was hired to implement the JOBS Act, and she did it. The US remains at the forefront of financial innovation, with the passing of this law.
REAL LIFE. REAL NEWS. REAL VOICES.
Help us tell more of the stories that matter from voices that too often remain unheard.