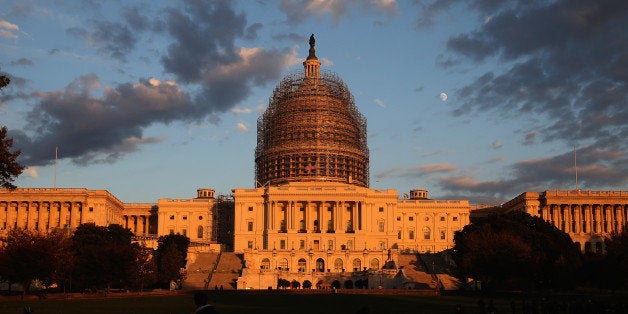 Just over one year ago, the U.S. Senate adopted sensible reforms that helped restore some common sense to the upper chamber. Despite partisan hand-wringing and overheated rhetoric, here's what the changes amounted to: helping ensure that most judicial and executive branch nominees could receive a simple up-or-down vote on their merits. The Senate reforms moved our democracy one step closer to its functional traditions.
Throughout 2014, Senate Majority Leader Harry Reid and his caucus have prioritized moving nominations forward and have successfully filled an array of vacancies. This includes many judicial and executive positions that would have been blocked before last November.
But more work needs to be done. Nearly 150 nominees are pending on the executive calendar. Still languishing on the floor are more than a dozen qualified judicial nominees and candidates to fill dozens more executive branch vacancies essential to the protection of health, safety, workers, the environment and democracy itself. That's why the Senate should prioritize moving nominees forward during its remaining weeks in session, while the chamber continues to pursue additional sensible reforms.
Since last November, Senate obstruction hasn't disappeared, it simply has taken a different form. Instead of relying on a series of procedural votes with 60-vote thresholds to obstruct Senate progress, Republicans have sought to stall and delay at every turn by refusing to abide by formerly routine practices such as the granting of unanimous consent. The extent of this commitment to waste time is revealed by the fact that nearly three dozen nominations have been subject to cloture votes or reconsidered votes since last November -- only to then be unanimously confirmed by the Senate.
But instead of examining the gridlock and dysfunction of the recent past, the more important question is, "Where should the Senate go from here?"
Despite dire warnings of a perma-freeze on nominations, we disagree with the notion that the next two years are destined to be unproductive. For example, a recent analysis from one of our organizations, the Alliance for Justice, makes clear that approximately 20 percent of the total judicial appointments for each of the three preceding two-term presidents (George W. Bush, Bill Clinton, and Ronald Reagan) took place during the final two years of their presidencies, when they faced a Senate controlled by the opposite party.
We also hope the Senate will continue to pursue reforms that bolster accountability and transparency, while cutting down on obstruction and time-wasting. This means continuing to allow up-or-down votes for most presidential nominees and supporting such reforms as "use it or lose it."
Those dedicated to Senate gridlock and time-wasting should have to either use the post-cloture time allotted to discuss relevant matters or else lose the allotted time. Such a reform would help shift the burden of obstruction on those looking to block or slow the Senate's progress.
The Senate reforms enacted a year ago were a first step in the right direction. But there's a long road ahead to continue to improve the functioning of the Senate and, with it, the health of our democracy.

Nan Aron is President of the Alliance for Justice (AFJ) and Larry Cohen is President of the Communication Workers of America (CWA).
Calling all HuffPost superfans!
Sign up for membership to become a founding member and help shape HuffPost's next chapter