"I hereby express my condemnation of the unjust conditions forced upon some of my compatriots and the citizens of the other six countries trying to legally enter the United States of America and hope that the current situation will not give rise to further divide between nations," Farhadi said in a statement to The New York Times in January when he announced he would not attend the ceremony.
When Farhadi won the Oscar Sunday night, Iranian-American engineer Anousheh Ansari, the first Iranian to go into space, accepted the award and read a statement on his behalf.
A State Department spokesperson told Reuters that a congratulatory tweet was posted after the award was announced, but then deleted "to avoid any misperception" that the U.S. government "endorsed the comments made in the acceptance speech."
Farhadi's statement that Ansari read indicated that the director was not attending the ceremony "out of respect for the people of my country and those of other six nations whom have been disrespected by the inhumane law that bans entry of immigrants to the U.S."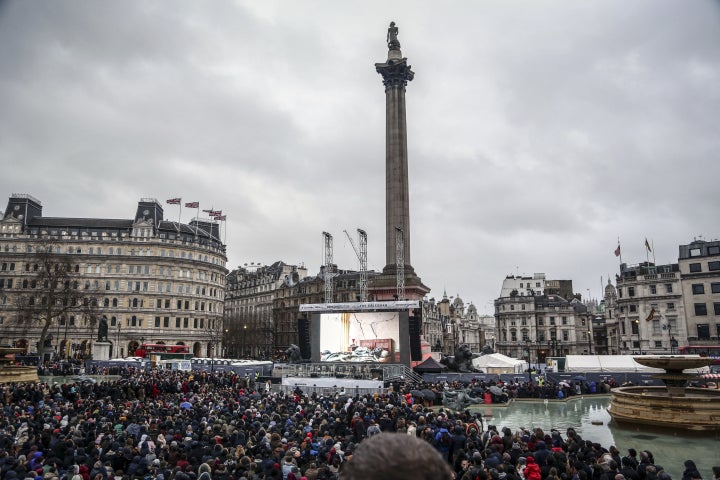 Khan said London was holding the screening to celebrate the city's diversity.
The Guardian reports that the crowd applauded Khan as he declared, "President Trump can't silence me."
"We stand in solidarity with Asghar Farhadi," he added. "We stand in solidarity with all those who are discriminated against because of their nationality, faith or background. We don't just tolerate difference. We respect it, we celebrate it, and we embrace it."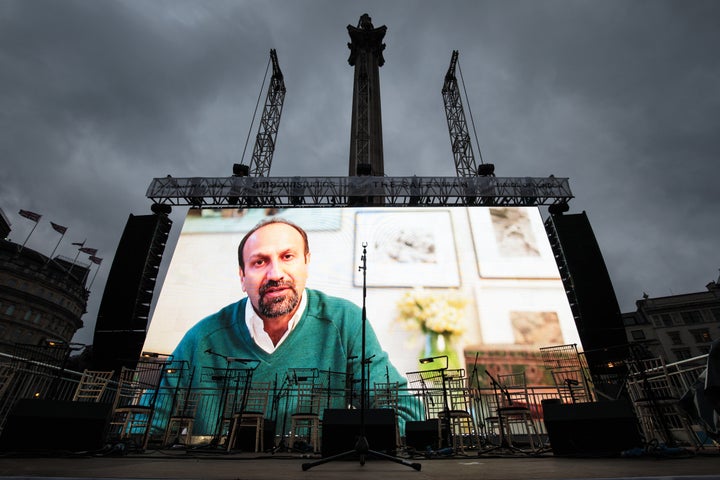 Farhadi told the crowd in a recorded video message during the screening that "despite our different religions, cultures and nationalities, we are all citizens of the world."
Actress and model Lily Cole, who helped organize the event, said in a blog for The Huffington Post UK Monday that "it's more vital than ever that individuals play an active role protecting and championing the spirit of openness" that the London screening celebrated.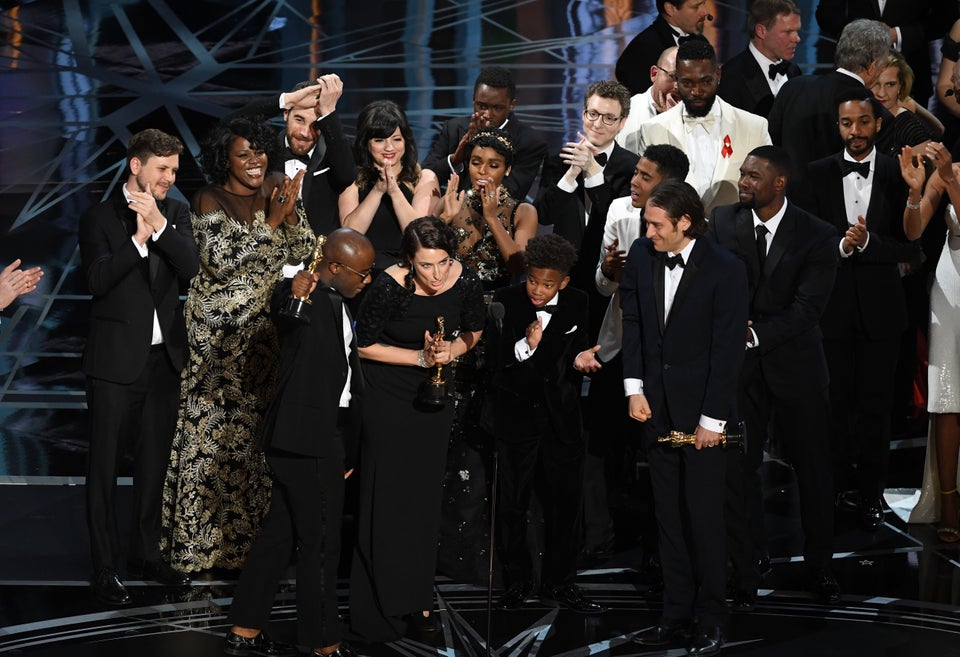 Oscars 2017 Ceremony