On Sunday night, the government agency freaked out many Twitter users with a now-deleted tweet that only read ";l;;gmlxzssaw."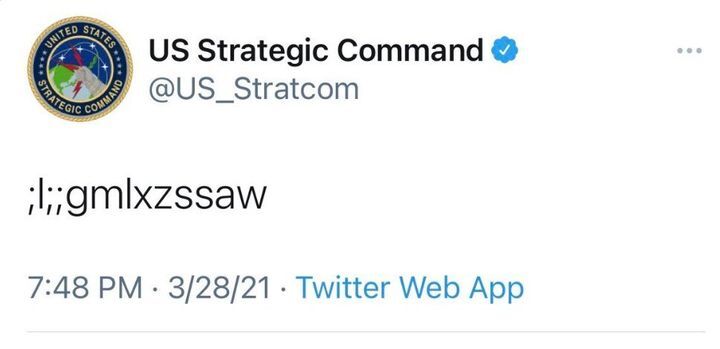 Many Twitter users went "covfefe" over the post, trying to figure out what the tweet meant and whether it related to national security.
Spoiler alert: The reason wasn't very strategic at all, according to journalist Mikael Thalen, who filed a freedom of information request with the government agency.
Thalen said it appears the Twitter manager for Strategic Command left his computer unattended — allowing a young child access to the keyboard.
According to the response Thalen received from Strategic Command, "absolutely nothing nefarious occurred" and the Twitter account was not hacked.
Of course, Twitter users had something to say about the incident.