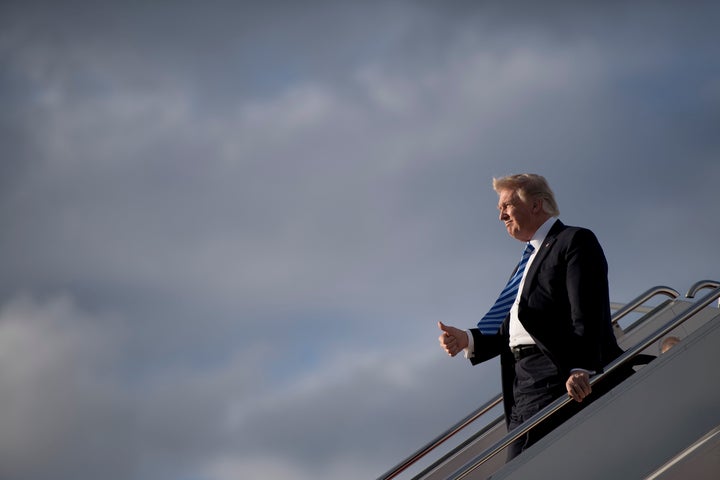 There's talk of an impending increase of United States military forces in Afghanistan. Without a strategy adjustment, however, the boost of a few thousand troops alone will not make much of a difference. Even with 140,000 Coalition troops, including 100,000 Americans, the insurgency's momentum was only halted temporarily, a few years ago.
After enormous sacrifice in money and lives, our gains proved easily reversible. A new "surge" of troops, without prioritizing the protection and responsible exploitation of the country's natural resources, would likely turn into another expensive "band-aid on a bullet wound" that won't work. And, while it is fair to argue that the Afghan government lacks the infrastructure and know-how to start leveraging the country's natural resources in earnest, it is impossible to comprehend how the reality that illegal mining is fueling the insurgency continues to elude military strategists. Fortunately, there are indications that the importance of considering the mining sector as a key component of the overall counter-insurgency strategy isn't lost on U.S. President Donald Trump and his Afghan counterpart, Ashraf Ghani.
In their first telephone exchange, Trump mentioned to Ghani, that Washington is interested in helping Kabul develop its "natural resources." This makes good business sense. After all, numerous World Bank studies identified mining as a potential "driver of sustainable growth" in Afghanistan. President Trump's instincts to bolster the Afghan mining sector are accurate. But, such growth must occur deliberately. Before Kabul can develop its nascent mining sector, it must implement a counter-insurgency strategy that prioritizes the recapturing of territory rich in natural resources and denies massive illicit revenue streams from the Taliban.
To be fair, while insurgents have gained more territory in 2016, the Afghan government has kept the Taliban from capturing major population centers. This, however, is turning into a Pyrrhic victory. The problem here is that Washington and Kabul mistakenly contend that the "loss of rural territory has little impact on the war." The fact is that the Taliban are, in effect, controlling or contesting 43% of Afghanistan's districts allows them to exploit artisanal (small scale) mining in 14 of 34 provinces. This earns insurgents between $200 to $300 million annually; the second-largest revenue source for the Taliban, after narcotics.
According to a recent Global Witness report, in Badakhshan province alone, the Taliban and other groups, including the Islamic State, "are earning up to $20 million dollars per year from Afghanistan's lapis mines." Another report from the Afghan Anti-Corruption Network (AACN) points to an estimated $46 million windfall from the illegal extraction of talc from Nangarhar province's Khogyani district. In Helmand province, "roughly 50 trucks are used to smuggle hundreds of tons of marble from Helmand into Pakistan every day." In Parwan province, illegal mining focuses on jade, in Kabul province, mostly rubies. there are significant illegal chromite operations in Logar and Khost provinces. The chromite is smuggled in trucks to Miram Shah - in North Waziristan, Pakistan -with the Haqqani Network as the major beneficiary of such illegal mining operations. In comparison, the Afghan government collected approximately $30 million from legitimate mining enterprises in 2015.
Almost all of Afghanistan's 1300 illicit mines smuggle raw material to Pakistan for processing and onward transportation to other markets. A Combatting Terrorism Center (CTC) study reported that the Haqqanis levied a tax "between $115 and $175 per truck" for chromite smuggling across the border to Pakistan, in 2012. Ironically, the same report alleges that the profits from illegal mining and timber smuggling have reduced the Haqqani dependence on support from Pakistan's Inter-Service Intelligence (ISI) agency.
In nearly a decade, the U.S. government has spent $488 million in assistance to Ministry of Mines and Petroleum (MoMP), but never made the legitimization of the mostly illegal artisanal mining a priority. In full disclosure, I watched the botched attempts to kick-start the Afghan mining sector between 2011 and 2014, as a consultant to the U.S. government and later whilst working for a company focused on the pursuit of mining projects in Afghanistan. I witnessed first-hand the poor business practices in MoMP and western donor failure to hold its Afghan partners, at the time, to account. Additionally, I saw how most of the larger mining projects never made it beyond the tender process because the U.S. government decided to pull the plug from contract implementing/monitoring programs that helped develop capacity in the MoMP. Without this funding, the Afghans have little indigenous capacity to issue/monitor mining contracts efficiently, transparently, or responsibly.
Ultimately, President Trump's reconsideration of the Afghan war must go beyond numbers of Americans in country. A specific emphasis on terrain that offers a significant source of revenue to the Taliban, such as artisanal mining hubs, is key to the reprioritization of military objectives. At the same time, the Afghan government needs to incentivize the legal, albeit nascent, extractives industry in Afghanistan. In other words, Kabul must remove the Taliban hold on illegal mining but it needs to also stop the corrupt activities inside MoMP. Some may argue that the exploitation of natural resources should become a point of cooperation between the Afghan government and the Taliban; perhaps even a point of departure for peace talks. Certainly, natural resources should benefit of all Afghans. But, right now, illicit mining is largely benefiting insurgents and some corrupt Afghans, making it more of a curse than a blessing. Hopefully, this is about to change.
In a positive move, President Ghani has started the process of introducing Nargis Nehan to parliament, as the next MoMP minister – a position that has been unfilled for more than a year. Although she has no technical background, Nehan is a well-respected technocrat, trusted by the President, and a capable leader who is known for her incredible work ethic. The international community must provide advisors to help Miss Nehan and the MoMP craft a strategy to develop the extractives sector responsibly. The international advisors should also work hand-in-hand with the security-related ministries to help transition of illicit artisanal mining activities to a functional, government-sponsored, small-scale extractives sector. At the same, the advisors should help build up MoMP's technical capacity to handle medium-scale tenders and encourage the push for transparency efforts by watch-groups such as Global Witness and Integrity Watch Afghanistan. The donor funding associated with advisory program at MoMP should be conditional to Afghan government success in curbing corruption and its demonstrated ability to transition illicit mining activities to legitimate enterprises.
In the end, will the prioritization of the mining sector and a focus on recapturing areas rich in natural resources make Afghanistan great again? Unfortunately, there are no silver bullets and no single game-changing moves. But developing a counter-insurgency strategy that includes the removal of a massive revenue stream that is fueling the insurgency seems too important to continue to ignore. Simultaneously, introducing a mechanism to inject much needed capital to a failing Afghan economy that remains almost exclusively reliant on donor assistance should be a no-brainer as well. President Trump must trust his business instincts ― they are on target. In this context, considering the inclusion of a resource-centric focus to the currently failing counter-insurgency makes a lot more sense than simply sending a few thousand more advisors to Afghanistan.
Calling all HuffPost superfans!
Sign up for membership to become a founding member and help shape HuffPost's next chapter