American teenagers are not excelling in the arts, and President Donald Trump's proposed budget cuts will likely make matters worse, experts say.
The most recent results of a wide-ranging national educational assessment known as the Nation's Report Card left significant room for improvement in the visual arts and music, the National Center for Education Statistics reported Tuesday.
Students scored an average 147 in music and 149 in visual arts on a scale of 300, dipping very slightly from 2008, when the test was last administered. A sample of 8,800 eighth-grade students from public and private schools participated in the 2016 National Assessment of American Progress, which evaluates comprehension based on a series of questions and original work.

The NCES found students' lack of access to arts education significantly contributed to their underwhelming scores. Students who took art classes or music lessons inside and/or outside of school, visited museums, or attended theater performances generally scored better on the test.
"If students take more courses in these areas and also have engagement [in the arts] outside of school, they tend to do better," said Peggy Carr, the acting commissioner for the NCES.
To illustrate the benefits of increased arts education, Carr pointed to the narrowing score gap between white and Hispanic students, whose participation in arts activities both inside and outside of school rose from 2008 to 2016 along with their scores.

But as overall scores remain stagnant, Trump is preparing to bulldoze key pathways to arts education for some of the country's most underserved populations. His budget proposal includes axing 19 publicly funded bodies, including the National Endowment for the Arts, the National Endowment for the Humanities, and the Corporation for National and Community Service.
Despite public backlash, the White House has stood by its proposed budget.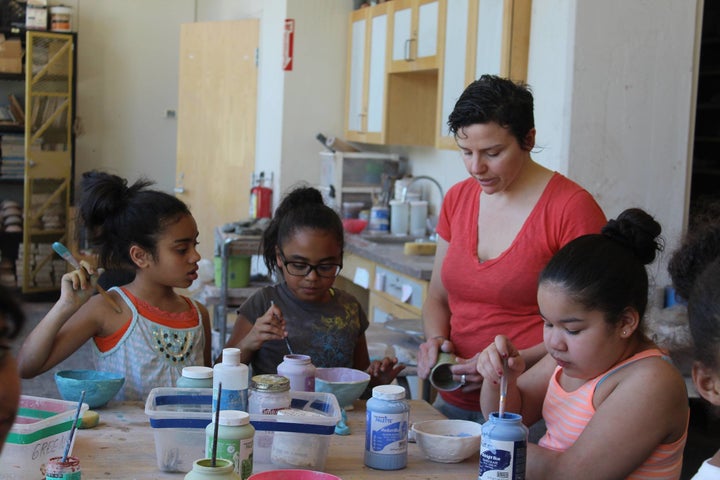 For hundreds of students in Providence, Rhode Island, local nonprofit CityArts provides their only exposure to arts education. While the organization receives some funding through the NEA, the bulk of their school-based arts integration initiatives are made possible by AmeriCorps ― a civil society and service agency housed under the CNCS.
Vanessa DeNino, the director of CityArts' AmeriCorps programs, said Trump's budget proposal would "detrimentally impact" the number of children they can serve, likely cutting off access to arts education for more than 700 students.
Providence's Delsesto Middle School employs just two full-time art teachers for roughly 900 students. CityArts helps fill in the gaps by installing an additional two AmeriCorps teaching artists in the classrooms.
Eliminating CNCS funding "would basically cut the number of art teachers at Delsesto Middle School in half," said CityArts executive director Nancy Safian. "I'm really concerned about school culture. I think that when there's a strong arts presence in a school there tends to be a more positive school climate and a bigger sense of community."
"The arts expand horizons and opportunities. They have economic value and are a cornerstone to cultural tourism."
In fiscal year 2015, NEA grants reached every county in the country. Many state and local arts organizations depend on federal funding to sustain accessible arts programs throughout the country ― not just in major metropolitan areas.
"The people who are performing lower in rural communities are also going to be impacted because that support is being taken away from them, too," DeNino said.
Students in the Northeast performed relatively higher than other regions of the U.S., including the South, where some of the lowest scores were recorded.
Lydia Black is the executive director for the Alliance for the Arts in southwest Florida. Her organization serves Lee County, where roughly 16 percent of individuals live below poverty level, and offers a wide variety of youth arts programming, including spring, summer and winter camps. The Alliance recently received a $10,000 grant from the NEA to help fund their annual family arts festival.
"We are seeing from the top administration of the United States, the lack of interest in telling [this country's] story," Black said. "Most countries have a division of cultural affairs from the national level, and so the NEA really fulfills that role. I think it would be a real shame to lose the NEA's ability to tell the story of the United States."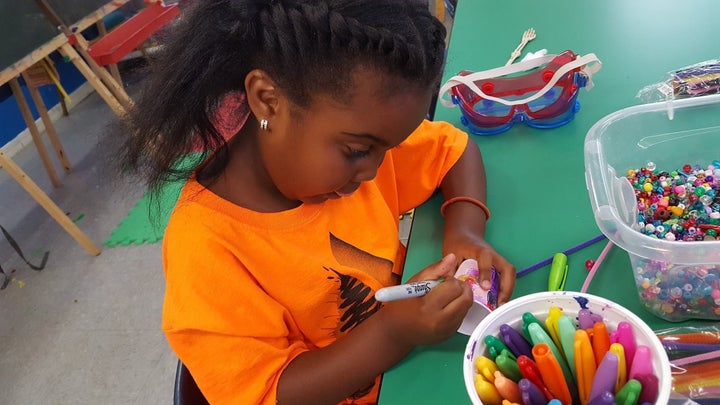 Dennis Inhulsen, chief learning officer at the National Arts Education Association, worries the budget cuts could weaken American students' competitive edge internationally.
"Students are not achieving, at least according to the assessment, as well as they should," said Inhulsen. "You can't say we want a well-rounded student for the 21st century in college and career readiness and then really reduce programs and offerings for kids. It makes no sense."
"We just don't like the idea, frankly, of children not being exposed to the arts," Inhulsen said. "It's just not what we could call a world-class education."
Art advocates have noted that the NEA and NEH's $148 million budgets account for a fraction of 1 percent of the budget, yet provide access to thousands of arts education programs as well as funding for museum exhibits and galleries, which could also bolster students' ability to perform better on arts assessments.
Safian said her staff interviewed parents before and after their children enrolled in CityArts programming. Roughly 65 percent believed their children's grades had improved since joining CityArts and nearly 90 percent said their children seemed happier at school.
"The fact that the parents perceive their children are doing better in school and that they are enjoying school more is significant," Safian said.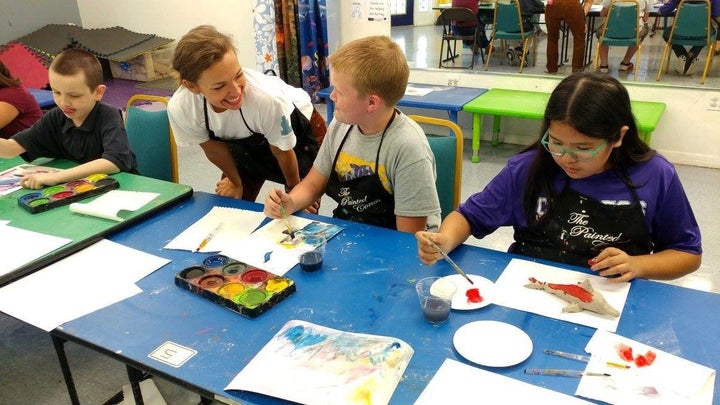 Arts education benefits aren't limited to academic performance; they can also positively affect behavior and decrease disciplinary referrals. Black said children who participate in Alliance's art camps become more open-minded about diversity and other communities.
"There is a return on investment in the dollar spent [on youth arts programs]," Black said. "The arts expand horizons and opportunities. They have economic value and are a cornerstone to cultural tourism."
"We're not just developing artists and musicians," Black said. "Arts can be used to solve environmental challenges. They can be used to solve conflicts. They're a way to communicate."
The fate of Trump's proposed budget ― and our nation's cultural agencies ― is now in the hands of Congress. While the House and Senate are ruled by Republicans, there has historically been bipartisan support of the NEA and NEH.
The fiscal year 2018 budget is set to take effect on Oct. 1.
How will Trump's first 100 days impact you? Sign up for our weekly newsletter and get breaking updates on Trump's presidency by messaging us here.
Before You Go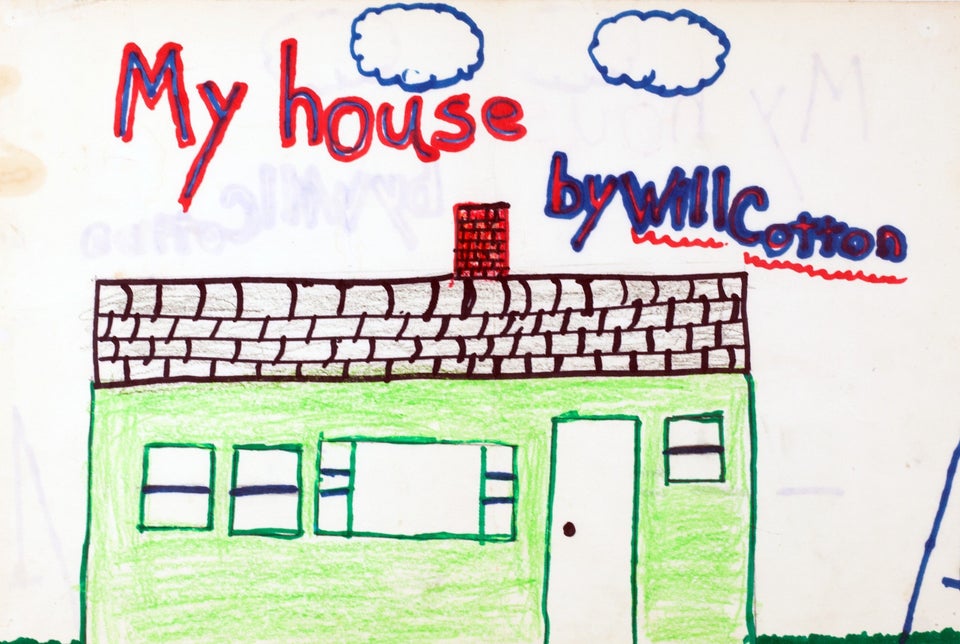 Kid Art
Popular in the Community