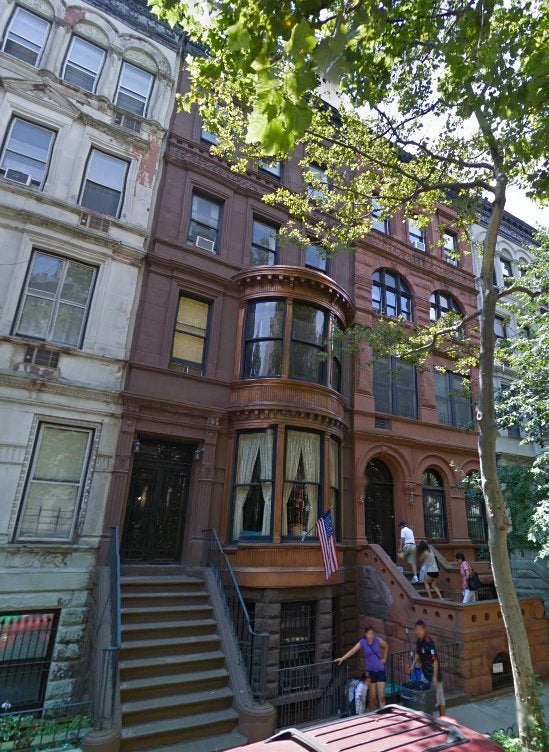 Do you still think it's totally unfair that that West Village dude pays $331.76 a month for that beautiful four-bedroom apartment? Well, it turns out the United States Supreme Court understands how you feel (that is, unless you are paying $331.76 a month for a beautiful four-bedroom apartment). The highest court in the land is at long last taking a look (PDF) at New York rent control.
As we wrote before, Upper West Siders James and Jeanne Harmon are required to charge 60 percent less than the market price for 3 of the 6 tenants at their 32 West 76th Street brownstone. One tenant, Nancy Wing Lombardi, pays only $1,000 for her one-bedroom apartment, even though she also owns a house in the Hamptons. She's lived in the Harmon's building since 1976.
The Harmons filed a lawsuit seeking to overturn the rent regulation law. It lost in U.S. District Court and the Second U.S. Circuit Court of Appeals, but now the US Supreme Court is interested and has asked that New York City and the state of New York have briefs stating their position on the issue prepared Monday.
"Contrary to popular myth, the rent stabilization law is not targeted to help the needy," the Harmons said in their Supreme Court petition, according to The Wall Street Journal. "The Harmons effectively have been financing the approximately $1,500 monthly mortgage payments on the Long Island home of one of their rent stabilized tenants."
And James Harmon told the Daily News in January, "The issue is whether the Constitution allows the government to force someone to take strangers into their home and to subsidize them for the rest of their lives."
The constitutional debate surrounding rent control revolves around the "takings clause" of the 5th amendment which reads, "No person shall be...deprived of life, liberty, or property, without due process of law; nor shall private property be taken for public use, without just compensation."
Whereas rent-stabilization does provide housing for the poor and needy in New York, it also gives devilishly good deals on apartments to people who could afford them anyway (hi, Faye Dunaway!) .
Andrew Scherer, a Columbia University scholar and landlord-tenant expert who supports the regulations, called it "an imperfect system." But he added: "Unless we're going to replace it with something that directly addresses the enormous need for affordable housing, we have to live with it and make the best of it." Mr. Scherer said the Supreme Court's interest in the case was "surprising." "I thought this was a well-settled question of law for the better part of the century," he said.
Popular in the Community