WASHINGTON ― Robert Lighthizer, President-elect Donald Trump's choice to serve as the next U.S. trade representative, is drawing some positive reviews from progressive critics of current U.S. trade policies.
They look at his history and predict he'll prioritize greater enforcement of existing trade laws ― to the benefit of American workers ― over signing onto new trade agreements.
In fact, their biggest concern about Lighthizer's nomination is that he will likely not be the main decision-maker on trade policy in the Trump administration.
Lighthizer served as a deputy U.S. trade representative in the Reagan administration, during which time he helped broker a 1985 deal with Japan, Germany and other countries that is widely credited with creating more favorable conditions for American manufacturing. Today he's a Washington-based partner with powerhouse law firm Skadden whose clients include American manufacturers accusing other nations of unfair trade practices. He has also been a vocal critic of China's trading relationship with the U.S.
Trump made bashing trade deals in general, and the terms of U.S. trade with China and Mexico in particular, a key theme of his winning presidential campaign. Many liberal trade experts share his broad critique that recent free trade agreements have been structured in ways that disadvantage American workers ― even if those experts typically frame their arguments in far less nationalistic terms and do not agree with Trump on all of the solutions.
Those shared concerns were evident in several progressives' warm words for Lighthizer.
"What sets [Lighthizer] aside among high-level Republican trade experts is that for decades his views have been shaped by the pragmatic outcomes of trade agreements and policies rather than fealty to any particular ideology or theory," said Lori Wallach, director of Public Citizen's Global Trade Watch.
She acknowledged that Lighthizer will likely not advance a progressive vision on trade. "But he also has had quite a different perspective on trade policy than the Republican congressional leaders and most of Trump's other cabinet nominees who have supported the TPP and every past trade deal," she added.
A number of incoming Trump officials ― including Vice President-elect Mike Pence; Gary Cohn, Trump's choice to head the National Economic Council; and Trump's picks for secretary of state, secretary of defense and ambassador to China ― have publicly backed the mammoth Trans-Pacific Partnership, Wallach noted.
"He's more willing to fight back against tactics by trade partners that exacerbate trade imbalances than the typical Republican, or even Democrat, U.S. trade representative."
Jared Bernstein, a senior fellow at the liberal Center on Budget and Policy Priorities who co-wrote a paper with Wallach outlining a "progressive approach to globalization," called the Lighthizer pick "interesting."
Bernstein, a former adviser to Vice President Joe Biden, described the USTR pick as "way more experienced" in his field than many of Trump's other picks.
"He's more willing to fight back against tactics by trade partners that exacerbate trade imbalances than the typical Republican, or even Democrat, U.S. trade representative," said Bernstein.
Scott Paul, president of the Alliance for American Manufacturing, an organization jointly funded by the steel industry and the United Steelworkers union, was more effusive in his praise.
Citing Lighthizer's experience obtaining penalties against foreign companies that violate U.S. trade laws and his record in the Reagan administration, Paul described him as a "great pick."
"Mr. Lighthizer's selection as USTR — as well as that of Commerce Secretary nominee Wilbur Ross and Peter Navarro, the director of the new White House National Trade Council — is hopefully a signal that the incoming Trump administration intends to take on trade cheats like China, but the proof is always in the policy," Paul said in a statement.
Sen. Elizabeth Warren (D-Mass.) struck a more cautious note in a statement on Lighthizer's nomination.
"We need to dramatically reorient our trade policy so it helps working families, not giant multinational corporations. I plan to ask Mr. Lighthizer whether he shares that goal and has a plan for achieving it," Warren said.
The Trump transition team's press release announcing Lighthizer's selection said he "will work in close coordination" with Ross and Navarro. And transition spokeswoman Jessica Ditto told The Huffington Post that "all of our trade positions will work together to achieve the President's agenda in a collaborative fashion."
Ross has received a more mixed reception among the labor unions and other progressive organizations that make up the Democratic Party's trade skeptic wing. A billionaire investor who specializes in buying up distressed companies, he has won past accolades from unions for saving American manufacturing jobs. But he often demanded steep concessions ― a process that Paul once likened to "trauma surgery" that saves a patient's life at the cost of a limb.
Ross also argues that rolling back regulations and cutting corporate taxes ― policies commonly opposed by progressive critics of trade deals ― are key to boosting U.S. exports.
On balance, then, Ross' apparent role at the helm of Trump trade policy undermines some of the positive impact of the Lighthizer selection, according to Shane Larson, legislative director of the Communication Workers of America.
Larson emphasized Ross's support for the TPP, which Larson's union helped lead the fight against. He also pointed to a comment Ross made in 2004 touting a plan to open a factory in Guatemala because it would allow his company to pay "realistic wages."
"With Wilbur Ross as the nominee as Commerce Secretary, we're troubled that the sort of pro-TPP sentiments he and many of the other pro-corporate 'free trade' Cabinet nominees have expressed are what will dominate the Trump Administration's thinking on trade," Larson said.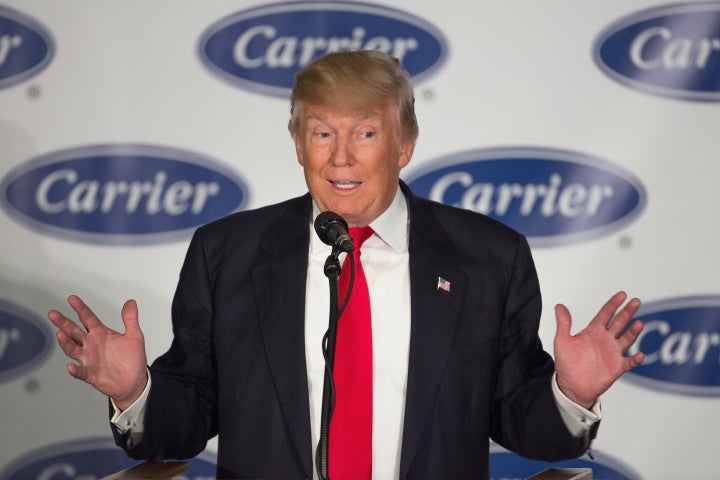 Larson's caveats illustrate the difficult path that liberal critics must navigate when it comes to Trump's trade policies. Many of these progressives challenged the Obama administration for not cracking down harder on China's currency devaluation and fought the outgoing president bitterly over the TPP.
At the same time, they oppose policies that try to boost domestic manufacturing at the expense of labor and environmental standards ― two areas that Trump has demonstrated little concern about. And they are wary of enabling a president-elect many regard as a racist demagogue.
Bernstein said he would like to see "a lot more nuance" in the incoming administration's trade plans. Currently, the president-elect is focusing on tough posturing toward China, which Bernstein called "about ten years misplaced," and threatening major new tariffs against foreign countries, "which simply invite retaliation."
"Beyond claiming credit for stuff that would likely have happened anyway, what's the plan?" Bernstein asked.
Before You Go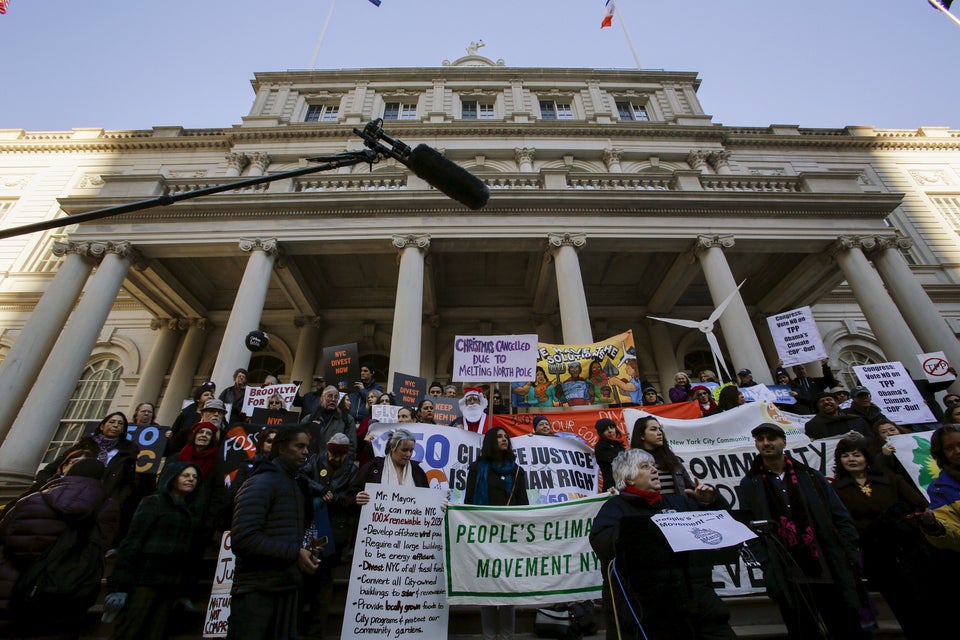 What You Can Do Right Now To Stop Donald Trump's Dangerous Climate Agenda
Popular in the Community