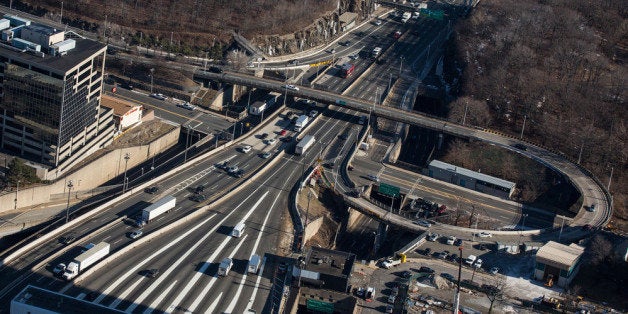 They were hardly alone: Even when political retribution isn't a factor, road congestion in the U.S. is pretty terrible. And it may only get worse, according to recent (actual) traffic studies.
By 2020, traffic in the U.S. is expected to reach new highs, according to Texas A&M University Transportation Institute's most recent annual mobility report, published in 2013. By then, Americans will likely spend an average of 45 hours a year in traffic. That's up from 38 hours in 2011, and more than double the amount of time commuters wasted in traffic in 1982. Congestion, the report found, is costing the country more than $120 billion per year.
Hours Spent Sitting In Traffic
|
Infographics
(The number of hours the average commuter spent in traffic per year in these metro areas in 2011, according to Texas A&M).
Perhaps surprisingly, it's not America's crumbling roads that are primarily causing the nation's traffic problems, David Schrank, a research scientist at Texas A&M's Transportation Institute, told The Huffington Post. Instead, he said, what's "underlying" most of the congestion is Americans' attachment to an 8-to 5-work day.
"There's only so much you can do with that amount of demand if everybody is tied to the same clock," he said. "The quality of roads doesn't necessarily contribute to day in and day out traffic congestion. The demand side probably in most cases contributes more than the supply side."
There's much that can be done when it comes to public policy that can siphon traffic off the roads. Federal and regional officials are studying the issue -- and not just as a means to cause traffic for political rivals. Some of the strategies they've come up with (and implemented in some cases) include congestion pricing, technology to better alert drivers to jams up ahead and land-use policies that promote walking and biking.
"There is a whole lot of work going on," said Chandra Bhat, the director of the Center for Transportation Research at the University of Texas at Austin, "from the research community, all the way to policymakers."
The U.S. has been suffering from a traffic problem for the past few decades, with congestion levels getting progressively worse and then peaking in 2005 at the height of the housing boom. Traffic dropped off during the Great Recession, as fewer Americans traveled for work and leisure.
There's some hope that congestion won't return to pre-recession levels, thanks to a generation that's less interested in driving than their parents. Just 69.5 percent of 19-year-olds had driver's licenses in 2010, a 2013 Michigan Transportation Research Institute survey found. That's down from 87 percent in 1983.
"It's going to get better because the millennial generation is driving 20 percent fewer miles than any previous generation," said Sam Schwartz, a traffic engineer who got the name Gridlock Sam when he coined the term in 1980. "A lot of young people understand sustainability, and they know you can't just waste a gallon of gasoline to get a gallon of milk."
Still, some studies conclude changing driving habits may not be enough to ease future traffic. Without major investments in high-speed rail, inter-city buses and other forms of public transportation, 20 years from now major corridors can expect daily traffic levels equal to those currently experienced on Labor Day weekend, an August study commissioned by the U.S. Travel Association found. In other words, driving trips from Washington, D.C., to New York could take several hours longer than they do currently.
Traffic is so bad already that travelers allot about 60 minutes for highly important trips that should take 20 minutes with no road congestion, the transportation institute report found. Traffic that bad might be enough to spark a political movement.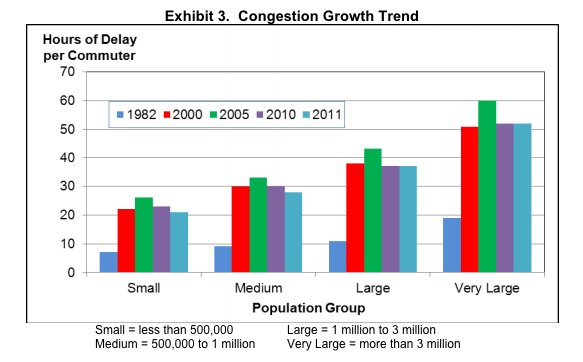 (The history of traffic's explosion, according to Texas A&M's research.)
Related
Before You Go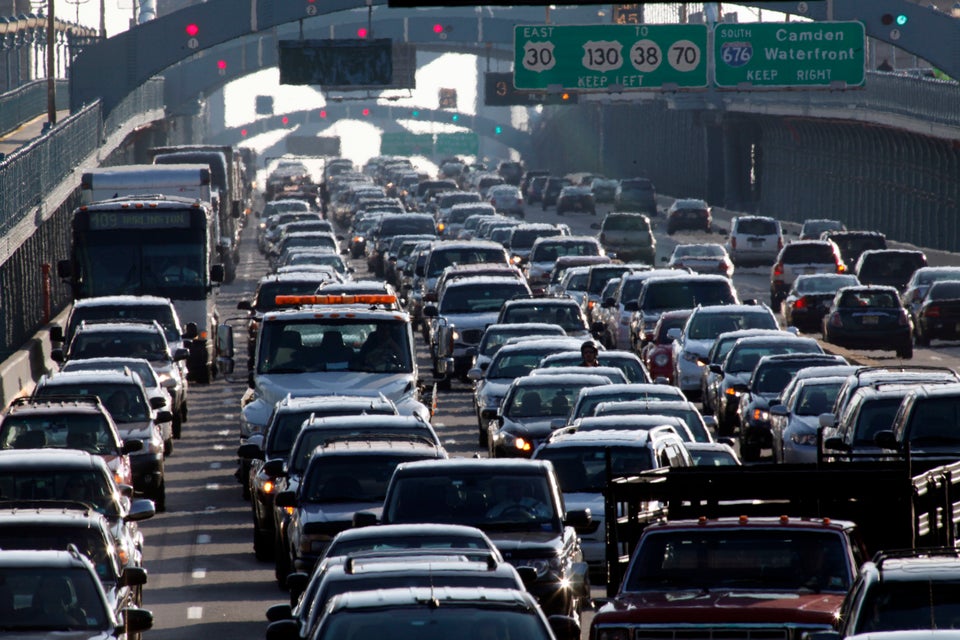 The Most Traffic-Jammed Cities