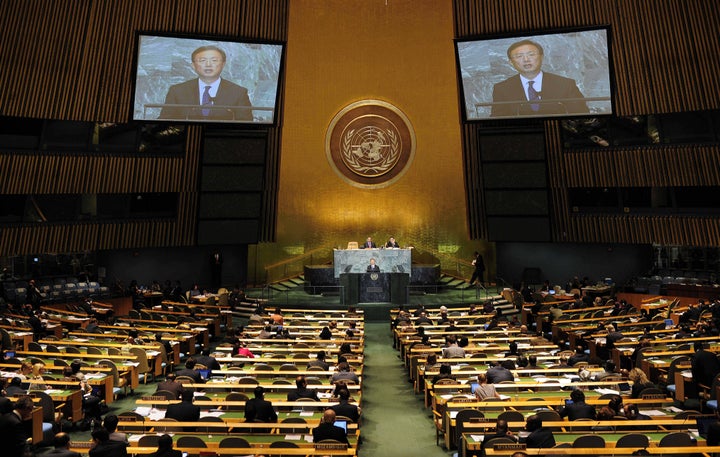 UNITED NATIONS (Reuters) - The United States called on Monday for a ban on drunk diplomats at budget debates at the United Nations.
"We make the modest proposal that the negotiating rooms should in future be an inebriation-free zone," Joseph Torsella, deputy U.S. ambassador to the United Nations for management and reform, told the General Assembly's budget committee.
"While my government is truly grateful for the strategic opportunities presented by some recent past practices, let's save the champagne for toasting the successful end of the session, and do some credit to the Fifth Committee's reputation in the process," he said.
An annual vote of the budget committee - known as the Fifth Committee - on budgetary questions tends to come at Christmas time in late December. The debates often become heated marathon sessions that run into the early hours of the morning.
Diplomats who participate sessions have told Reuters that it is not unusual to see delegates showing visible signs of having imbibed heavily.
Torsella called for more discipline from the United Nations' 193 member states when discussing U.N. budgetary issues which are often divisive for developed and developing nations. He also urged delegations against U.N. procedural games, such as blocking discussions by failing to appear for meetings.
"If ... negotiators do not arrive on time for meetings scheduled on nights and weekends, or simply refuse to meet on a specific item in order to run down the clock, we must conclude that they do not share a commitment to negotiating in good faith, and we will respond accordingly," he said.
(Reporting By Louis Charbonneau and Michelle Nichols; editing by Christopher Wilson)

Related
Popular in the Community