 WASHINGTON -- As millions of Americans pack their cars ahead of Memorial Day weekend, the United States remains alone among the world's advanced economies in its lack of guaranteed paid vacation time for workers, according to a new report.
In an update to an earlier analysis, the left-leaning Center for Economic and Policy Research looked at the vacation policies in 16 European countries, along with Australia, Canada, Japan, New Zealand and the U.S. Among the 21 countries, the U.S. was the only one without a mandate that employers provide some kind of paid time off.
Most U.S. employers do actually offer paid vacation of their own volition. But with this common benefit remaining a prerogative for businesses, the report's authors estimate that roughly one in four U.S. workers have no paid vacation time, and that those workers are employed disproportionately in low-wage jobs that lack other benefits like health care or sick leave.
John Schmitt, an economist and one of the report's authors, argued that the lack of a mandate exacerbates America's growing economic inequality.
"It's time to bring them into the fold," Schmitt said of the estimated 23 percent who don't enjoy paid vacation. "There are firms that are profitable and do provide vacation. Frankly, it concerns me that someone's business model or success relies on not giving employees vacation."
The European system is far more generous when it comes to giving workers a break. Countries there guarantee at least 20 vacation days per year, and some as high as 25 or 30. Canada mandates at least 10 days per year for workers.
In addition, most of the other countries examined require that workers receive paid time off on certain national holidays, with many European countries providing 10 or more such days in a year. The U.S., however, has no such mandate.
On average, U.S. workers end up with roughly 16 paid holiday and vacation days in a year, but that number wouldn't meet the legal minimum in most other countries, the authors wrote.
Arguing that the U.S. needs to catch up with the rest of the world, Rep. Alan Grayson (D-Fla.) introduced a bill this week that would amend the Fair Labor Standards Act by mandating vacation time for workers. The legislation would require companies with more than 100 workers to provide a week's vacation to full-time employees, bumping that up to two weeks after the law's been on the books for three years. Part-timers who've been employed for a year and clock at least 25 hours a week would also be covered by the law.
"Overwhelmingly, it's the low-income workers who don't get the paid vacation," Grayson told The Huffington Post. "This is accentuated by the fact that many people who don't get paid vacation only work 30 hours a week, or have less than a full-time job. These are the same workers who have no health care coverage and no benefits in general."
"We're really hurting ourselves, and specifically we're hurting the most vulnerable among us," he added. "If every other advanced country can do this, so can we."
In 2009, Grayson sponsored a similar bill that failed. If the legislation makes any headway, it would likely draw well-funded opposition from lobbying groups for the low-wage industries that typically don't provide paid leave, such as restaurants and retail. These lobbies have already funded fights on the local and state levels against legislation that would mandate paid sick days for workers, including in Grayson's district in Orange County, Fla.
"Every single person who votes on these bills has a paid vacation," Grayson said. "It's incredibly hypocritical for people to say, 'I've got my paid vacation, but you can't have yours.'"
The bill stands little chance of making it through the business-friendly, Republican-controlled House of Representatives, which has criticized such worker-friendly proposals as too taxing on business owners.
Schmitt argued that the impact of a vacation mandate would be modest, given that it's only two weeks out of the year and most companies already provide it. Noting that he and his colleagues last examined the policies six years ago, Schmitt said that none of the countries in the study had chosen to roll back their vacation mandates despite the financial crisis and a worldwide economic downturn.
"There have been no noticeable changes in the laws, which is kind of striking," Schmitt said. "We've had a Great Recession. But even in the midst of all the austerity, this is not something that was cut back in all the countries that we looked at."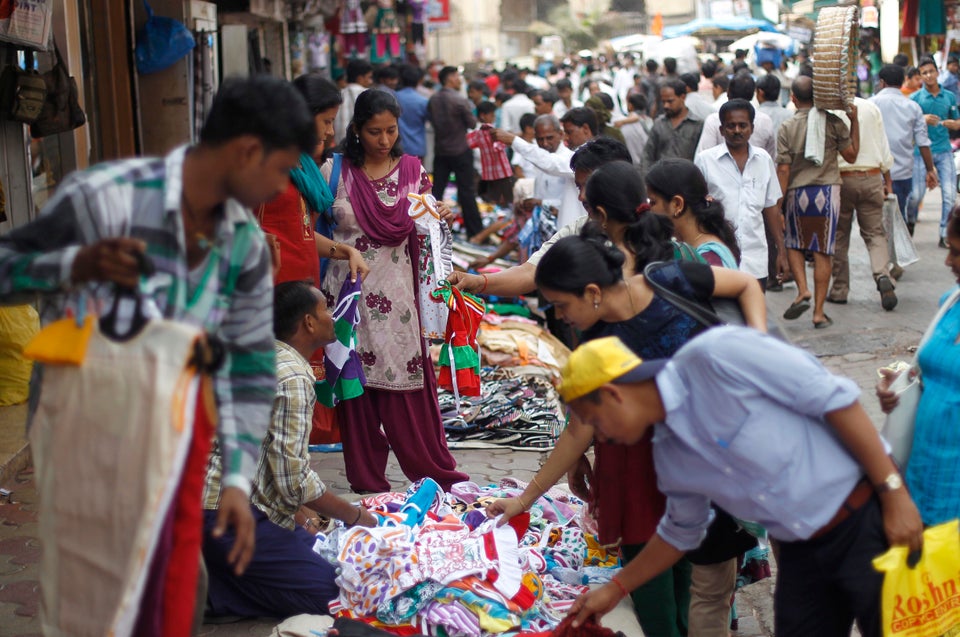 Countries With Better Vacation Policies Than The U.S.