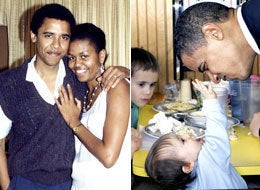 Us Weekly delights in capturing celebrities doing every-day activities to show that they're "Just Like Us!" The magazine set its sights on Barack Obama to make sure that, no matter how big a celebrity he becomes, we still know that he goes to the market, plays with babies and rides roller-coasters. You know, just like us! Scroll down for a "just like us" photo of Obama, and a link to the magazine's slideshow.
Us Weekly also has a Q&A with Obama where they waste no time asking the essential questions:
How familiar are you with Us Weekly?

My wife reads it.


Do your daughters Sasha and Malia ever ask about Britney Spears?
Actually, yeah. But they're very sensible. They're pretty down on Britney and Paris and all of that. They think that's very "yuck." They're way more into Hannah Montana and Beyonce. They got to go backstage and meet Beyonce and they just love her to death.
Read more of the interview here, including Obama's answer to the "boxers-or-briefs" question.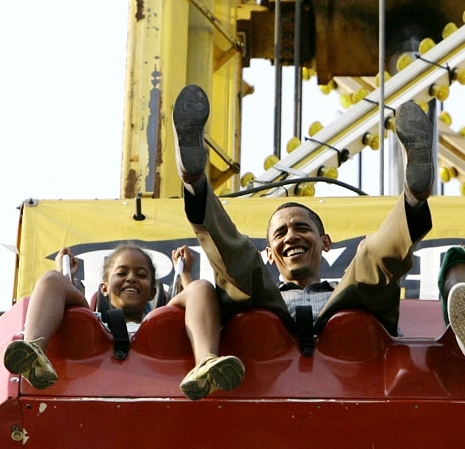 Calling all HuffPost superfans!
Sign up for membership to become a founding member and help shape HuffPost's next chapter