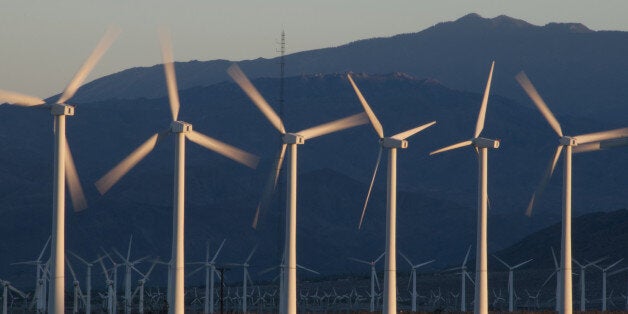 WASHINGTON -- The Obama administration projects the United States could draw 35 percent of its electricity from wind power by 2050, in a new report released Thursday.
The amount of wind power in the U.S. is already on the uptick, with wind representing 30 percent of newly installed electricity-generating capacity in the period from 2009 to 2013. In the "Wind Vision" report, the Department of Energy projects that the country could do even more going forward by installing up to 11 gigawatts of new wind-generating capacity each year between now and the middle of the century. That would bring the U.S. to 400 total gigawatts of such capacity installed across the country -- enough power for 100 million homes, according to the Energy Department's estimates.
The DOE outlines a path to 35 percent, beginning with 10 percent by 2020 and rising to 20 percent by 2030.
The growth in wind power will also help reduce the emissions that cause global warming, they project, helping avoid 12.3 billion metric tons of greenhouse gas emissions that would have been created if that new capacity had been in fossil fuel power. That would save $400 billion related to the costs that stem from climate change, according to the DOE.
They project that the shift to wind power would cause a 1 percent increase in electricity costs through the year 2030, but would produce cost savings of 2 percent by 2050. The report, DOE writes, "concludes that it is both viable and economically compelling" to increase wind-generating capacity to those levels.
The White House touted the report Thursday, saying that expanding wind power will also help support more than 600,000 jobs in engineering, construction, manufacturing and transportation. "Wind energy continues to be one of America's best choices for low-cost, zero-pollution renewable energy, and in an increasing number of markets, may be the cheapest source of new energy available," the White House said in a statement.
The wind industry hailed the report. "We can do this and save you money by doing it," said Tom Kiernan, CEO of the American Wind Energy Association, in a statement. "This definitive report provides the wind industry with aggressive targets for the growth of wind energy in America, and we stand ready to meet them."
But some congressional critics of the administration's emphasis on wind downplayed the report. "Our country uses about 25 percent of the electricity in the world," Sen. Lamar Alexander (R-Tenn.) said in a statement. "Relying on windmills to produce that electricity when nuclear power is available is the energy equivalent of going to war in sailboats when nuclear ships are available."
Before You Go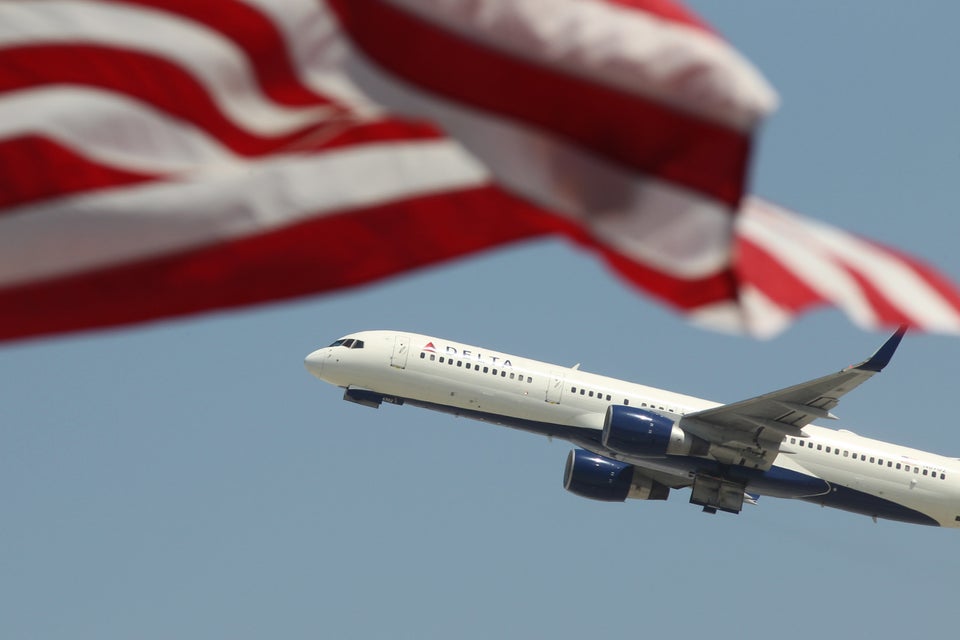 15 Ways You Contribute To Climate Change