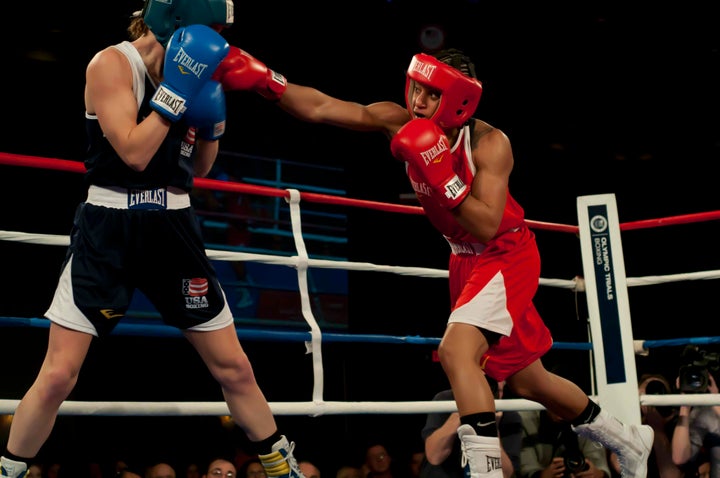 It was a near-capacity crowd at the Northern Quest in Spokane for the final night of the Olympic trials in women's boxing. Of the twenty-four fighters, the field had been narrowed to six finalists vying for three spots.

Kalispel elder Francis Cullooyah led an opening prayer, and an earnest kid sang the national anthem. I was feeling sort of reverent until the creepy president of USA Boxing ruined the mood by making everyone stand in honor of the armed forces and chant "USA, USA!"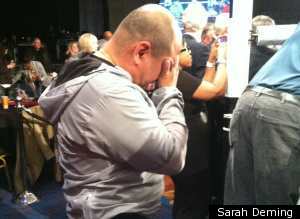 David Esparza, overcome as his daughter is named to the Olympic team

In the flyweight final, the heavy-handed southpaw Tyrieshia Douglas came on strong against the winners bracket champ Marlen Esparza, but Esparza's fast hands and good control of distance prevailed.

"She hits harder than some 114-pound men I spar," Esparza said in the post-fight interview, "but the first round is always her best and then she gets tired."

Esparza stole the momentum halfway through the second and never let up. Although Douglas was the aggressor throughout, Esparza countered effectively. The score of 32-17 Esparza seemed overly lopsided; Douglas made this a good fight.

Queen Underwood throws a right at Mikaela Mayer

The rematch between Mikaela Mayer and Queen Underwood followed the script of the pair's earlier fight in which Underwood outpowered Mayer. Although the score was closer this time, it looked to me like a clearer victory for Underwood. She came out very aggressively and took a lead that she never relinquished, using the jab to set up her big overhand right.
In the corner, Al Mitchell yelled at Mayer, "Step around, don't back up!" but after six days of fighting his boxer looked too tired to exploit her good lateral movement. It looked like a huge weight had been lifted from Underwood's chiseled deltoids when the 22-19 decision was announced.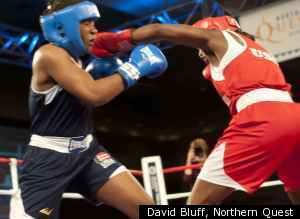 Claressa Shields (Red) vs. Tika Hemingway (Blue)

The Hemingway-Shields rematch also mirrored the first meeting. Hemingway used her excellent timing to clock Shields with some good 1-2 combos on the outside, then smothered her in close. Shields inexplicably spent much of the fight rope-a-doping. She should have been the fresher of the two, but being a sixteen-year-old in an open division of heavy grownups might have taken its toll. Shields won the bout 23-18 with her incredible handspeed and combination punching, but she looked like a different fighter than the Shields who blew through Crews and Wasson. She still pulled off the "Outstanding Boxer of the Tournament" award.

The Kalispels drummed and danced and draped blankets around the shoulders of the victors, but I was feeling anticlimactic. The party was over and it was time to go home. But first we drank some whiskey cocktails at the lobby bar, champagne at the disco, Rolling Rock in Roy's room, and a bottle of Walla Walla merlot chez moi. The winners were notably absent from this debauch.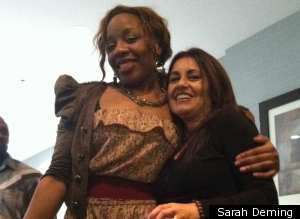 Franchon Crews (L) with writer Raquel Ruiz

In da club with Virginia Fuchs, Mikaela Mayer, Tiffanie Hearn, Tyrieshia Douglas, and Christina Cruz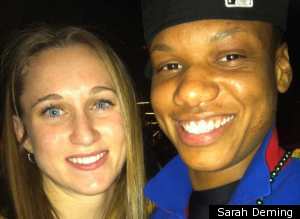 Virginia Fuchs and Tiffanie Hearn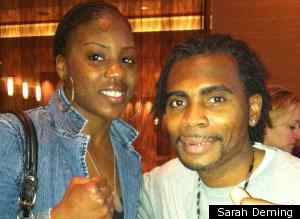 Tika Hemingway with trainer Kevin Greene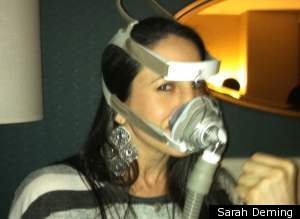 Christina Cruz wearing Roy Alvarado's sleep apnea contraption

Esparza, Underwood, and Shields take a few days off before they begin training camp for the Worlds in May. They'll get training money from USA Boxing, and I've heard that the women get half as much as the men. When I asked the president and the executive director of USA Boxing, they denied this, claiming that male and female fighters receive an equal stipend and always have, but far too many people in the know have told me otherwise.

The twenty-one girls who didn't get a piece of the pie have a more uncertain future. Do they wait for 2016 or turn pro?

"Four years seems so far away," said Tika Hemingway.

Tyrieshia Douglas says she has nowhere to go now, and Mikaela Mayer, who had a GPA of 3.8 at NMU, dropped out when they revoked her boxing scholarship due to funding cuts.

There's precious little money in the pros either. All the women professionals I know complain about the scarcity of opponents and exposure.

"We used to show a lot of women's bouts on ESPN, but that's dissipated," said Teddy Atlas in a phone interview earlier this week. Atlas's nonprofit supports the small Bronx gym where Christina Cruz and Bertha Aracil train, and it also provides medical help for the needy. "The Olympics could be a boost for the women, if it plays well. It's important that they put their best foot forward. If the bouts are not competitive or compelling, it could hurt them."

"They put the Olympics at the right time," said Al Mitchell, "because before that, women stunk. Now they're getting deeper. There's more women in the gym."

If the women still aren't quite as sharp as one might wish, there's good reason. USA Boxing's ban was only lifted in 1993, which means that, among the twenty-four boxers in these Olympic trials, only Claressa Shields was born into a world where women could legally fight as amateurs. Most of the others picked up the sport as adults, and it is not a pursuit that favors late bloomers.

Pierce Egan wrote in Boxiana, "Drummers and boxers, to acquire excellence, must begin young. There is a peculiar nimbleness of the wrist and exercise of the shoulder required, that is only obtained from growth and practice."

Boxing and drumming are rhythmic languages, and it's hard to acquire fluency in any language you come to in adulthood. We won't see what women's boxing can really be until years from now, when little girls are growing up in the gyms dreaming of gold medals. These girls will know the names of Claressa Shields, Queen Underwood, and Marlen Esparza, but I will remember the names of all twenty-four.
Look Back At The Rest Of The U.S. Olympic Team Trials:

Day 6: The Kalispel Tribe
Boxing has always been a sport for the underdog - women's boxing doubly so - and nobody appreciates underdogs more than the Kalispel Tribe. READ MORE
Day 5: The Weigh-In
I dragged myself out of bed this morning to peep the 7 AM weigh-in. Each day's boxers must show up on weight or else forfeit their matches. Because there are only three Olympic weight classes for women, several of the fighters in this tournament are boxing outside of their comfort zone, but there haven't been issues thus far. READ MORE
Day 4: The Trainers
This was the third night of hard work for the twelve fighters in the challengers bracket. Six go home, leaving just twelve in the running for the U.S. Olympic team. READ MORE
Day 3: Boxing Love
A heartbreaking Valentine's Day for five of the women in the U.S. Olympic trials, who were eliminated in tonight's bouts or forced to withdraw for medical reasons. This leaves 18 still vying for the three Olympic berths. READ MORE
Day 2: What Boxing Needs
There were no real surprises tonight at the Pend Oreille Pavillion, except how moving it all was. A Kalispel elder kicked things off with a prayer, first in the delicate Salish language and then in English. I got sort of weepy when he asked the Grandfather Creator to bless the boxers, "because they are all warriors, and because womenfolk are the backbone of our families and tribes." READ MORE
Day 1: The Draw
The Northern Quest Casino, eight miles west of Spokane, is home to fourteen restaurants and bars, two thousand slot machines, an OTB, some heartbreaking exhibits about Native American history, and -- for the next week -- twenty-four women boxers trying to get to the Olympics. READ MORE

Calling all HuffPost superfans!
Sign up for membership to become a founding member and help shape HuffPost's next chapter