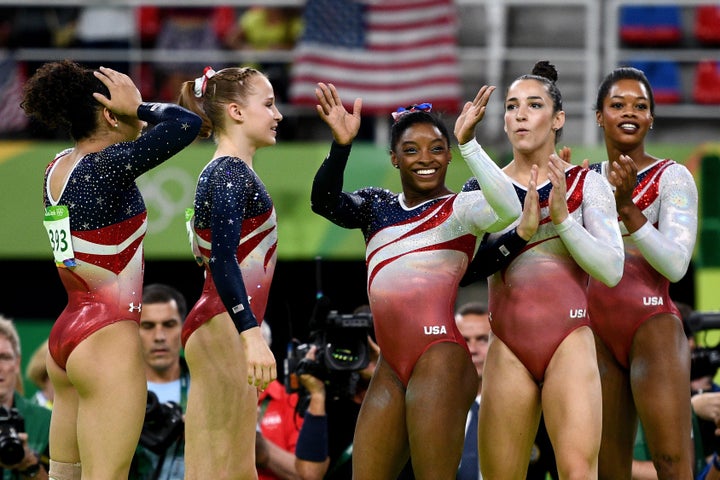 The U.S. women's gymnastics team won gold at the 2016 Games in Rio de Janeiro Tuesday, an expected but exhilarating victory for the five-woman squad that includes two veteran Olympians, the reigning Olympic all-around champion and the only woman ever to win back-to-back-to-back world championships.
The U.S. team ― Aly Raisman, Gabrielle Douglas, Simone Biles, Laurie Hernandez and Madison Kocian ― qualified for the final in first position, finishing the qualifying round with a mammoth lead of almost 10 points between them and China, who qualified in second place. Qualifying scores do not roll over into the final competition, but the U.S. won today by a similarly jaw-dropping margin of over 8 points. Russia came in second, and China in third.
Though the U.S. team has five members, the final is conducted in a format known as "three-up, three-count," meaning only three gymnasts from each country perform on each event and every score counts toward the team total. (In qualifying rounds, the format is "four-up, three-count," and the lowest score on each event is dropped from the team total.) So every routine and each deduction is a high-stakes affair. There's no room for error in the team final.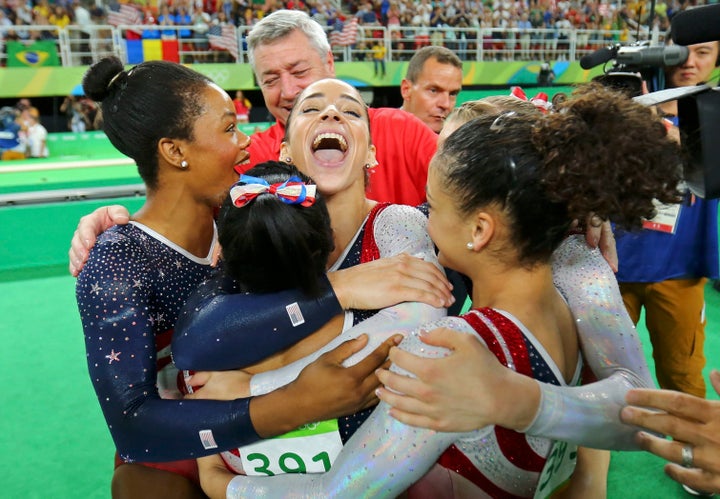 The U.S. women started their competition on vault and, at the end of the rotation, were in first position, with a healthy lead over the Chinese, who had a shaky start on floor.
The team then moved to bars, where Douglas scored a 15.766. She was followed by Kocian, who bested her qualifications score, with a 15.966.
In the team's third rotation, beam, Raisman and Hernandez turned in solid performances, and Biles, after a few uncharacteristic wobbles, ensured that the U.S. women led the competition by 5 full points.
By the beginning of the final rotation, when the U.S. competed on floor, their victory was all but assured, given the difficulty scores ― numerical head starts ― awarded to Raisman's, Biles's and Hernandez's routines. And all three women delivered: Hernandez's floor routine was the explosive, expressive and clean routine that gymnastics fans have come to expect from her, Raisman landed her tumbling passes effortlessly, and Biles, grinning through most of her routine, brought the team home. Despite some small landing errors and a slightly flubbed pirouette, Biles did exactly as the gymnastics world expected. When she finished her routine, her team erupted into cheers and rushed to embrace her as she came off the podium.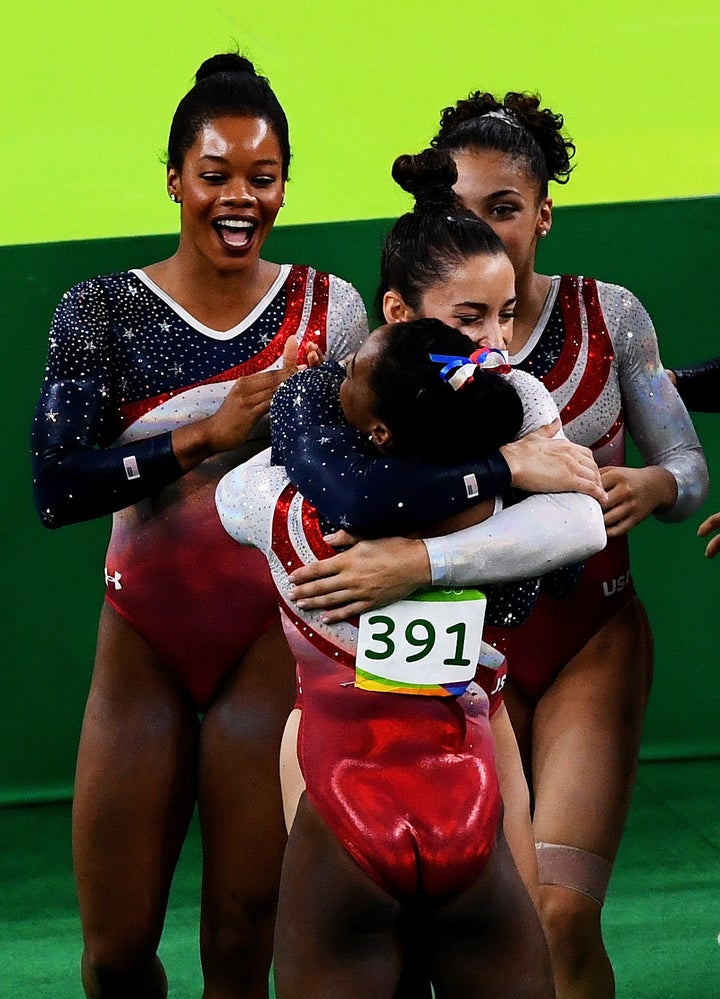 The members of the U.S team, picked and prepared by outgoing national team coordinator and gymnastics coaching legend Martha Karolyi, were chosen for their ability to deliver stellar routines under pressure. Biles is all but unbeatable on vault, Raisman is the reigning Olympic champion on the floor and Kocian is the reigning world bars champion and was included on the team solely to compete in that event. Douglas is particularly strong on bars and on the floor, while Hernandez, who placed second at Olympic trials, is especially valuable on beam and floor.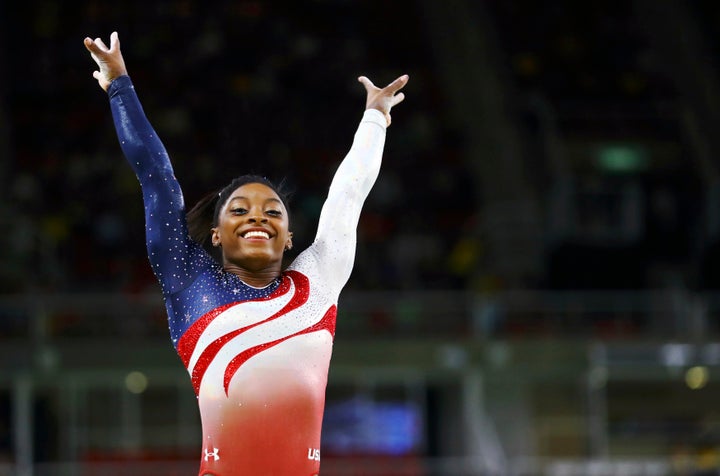 Their dominance was borne out in their scores in the qualification round. Every single team member qualified for at least one individual event final: Biles on vault, beam and floor; Raisman on floor; Kocian and Douglas on bars; and Hernandez on beam. Biles, Raisman and Douglas took the top three all-around spots in qualifications, though the "two per country" rule means that Douglas will not be allowed to defend her Olympic all-around title on Thursday.
This is the United States' second consecutive team all-around gold medal. And with Biles and Raisman still to compete in the individual all-around (where Biles is considered a lock for gold) and with seven berths in event finals this weekend, it's presumably just the beginning of Team USA's gymnastics medal tally.
Related
Before You Go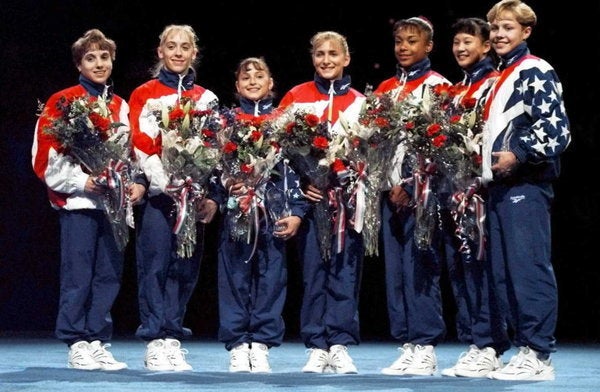 Here's What The 1996 U.S. Olympic Women's Gymnastics Team Looks Like Now