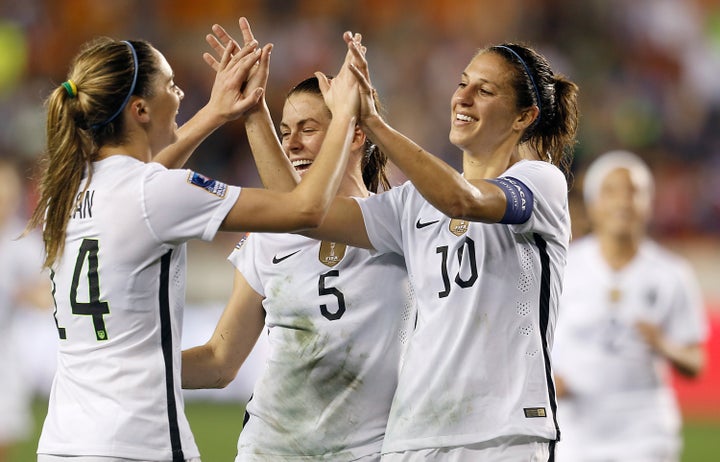 Two U.S. senators on Wednesday renewed their efforts to scrutinize why players on the U.S. women's national soccer team earn less than their male counterparts, just hours before the USWNT begins its run at a fourth consecutive Olympic gold medal.
"We remain focused on the pressing issue of pay equity for the U.S. Women's National Soccer Team," Sens. Patty Murray (D-Wash.) and Dianne Feinstein (D-Calif.) wrote in a letter addressed to the U.S. Soccer Federation, the sport's American governing body. "Apparent pay disparities such as those between the men's and women's soccer teams send the wrong message to young women ― and men ― and have no place in the 21st century economy."
Murray and Feinstein's new letter, which is addressed to U.S. Soccer general counsel Lisa Levine, seeks specific information about certain financial figures. "We are interested in better understanding the difference in revenue generated" by the two teams, they wrote. In particular, the senators want more information about how broadcast and marketing contracts for each team affect overall revenue numbers.
In the letter, Murray and Feinstein ask the federation to provide details about individual revenue streams from broadcast deals over the last eight years; the value of marketing contracts for the men's and women's teams over the same time period; and the federation's "future plans to improve the exposure of the Women's Team both domestically and abroad."
Those individual numbers, as the letter notes and as the ongoing dispute between the women's team and the federation attests, are often hard to discern because U.S. Soccer bundles the television broadcast rights for the men's and women's teams and sells them as a collective package.
In their original complaint, the USWNT players asserted that they were paid 25 percent less than players on the U.S. Men's National Team last year. U.S. Soccer has disputed those claims, saying the pay disparities are smaller than the players say. The federation also said the women have been paid a ratio of total revenues generated that is equal to the ratio the men earn.
Given those disputes, the figures Murray and Feinstein seek in the new letter could provide clarity in how the federation generates and calculates overall revenue numbers for each team.
While that fight continues, the USWNT, which won the 2012 Olympic gold medal and the 2015 Women's World Cup, will remain focused on winning at the Rio Olympics. Their opening match against New Zealand is scheduled for Wednesday evening in Belo Horizonte.
For more Olympics coverage:
Related
Before You Go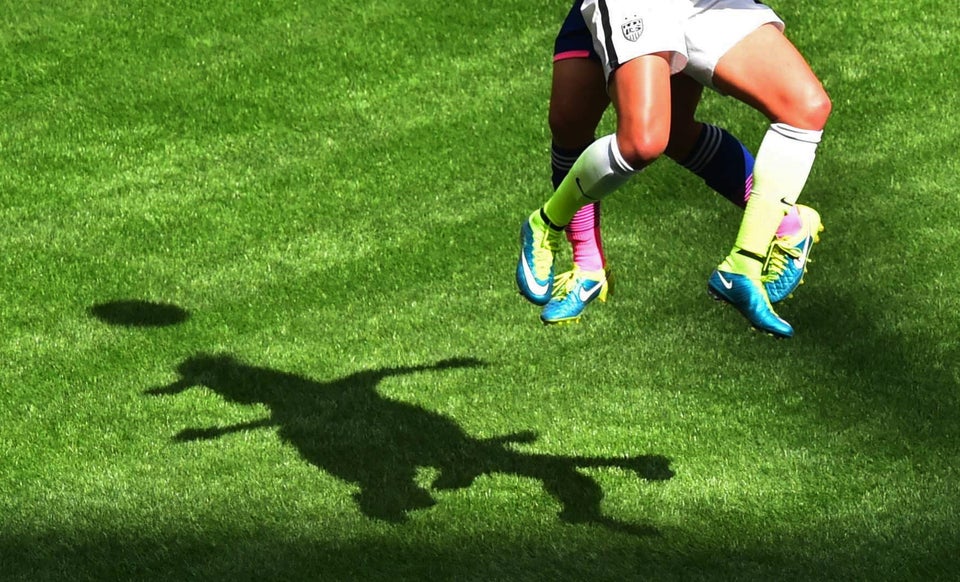 The Most Badass Photos From The Women's World Cup Final
Popular in the Community