The United States women's national soccer team has reached a deal with the U.S. Soccer Federation that could resolve a yearlong dispute over equality issues including pay.
The USWNT and the U.S. Soccer Federation, the sport's American governing body, ratified a new collective bargaining agreement Tuesday night ― just over a year since five top women's players filed a complaint with the United States Equal Employment Opportunity Commission that asked for an investigation into what they said were discriminatory pay practices from the federation. It isn't yet clear whether the agreement will immediately put an end the case in front of the EEOC.
The agreement came on the night of Equal Pay Day ― the date that marks how far into the year women must work to earn the same amount of pay men in the same jobs made the year before.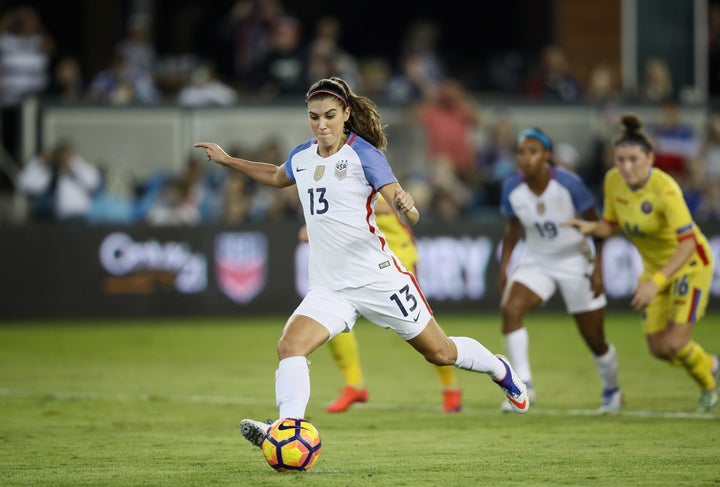 "We are pleased to announce that U.S. Soccer and the U.S. Women's National Team Players Association have ratified a new collective bargaining agreement which will continue to build the women's program in the U.S, grow the game of soccer worldwide, and improve the professional lives of players on and off the field," the statement said. "We are proud of the hard work and commitment to thoughtful dialogue reflected through this process, and look forward to strengthening our partnership moving forward."
The new agreement that will last five years won't necessarily achieve full pay parity with U.S. Men's National Team players, according to The New York Times. But it does make significant gains in compensation: Women's players could soon make between $200,000 and $300,000 each year, roughly double what they made under the previous agreement, the Times reported. The team will receive per diems equal to those given to the men's team and improvements in other areas, including travel and support for pregnant players, ESPNW reported.
The USWNT has been the world's most successful women's soccer team over the last two decades, winning three Women's World Cup titles and four of the six Olympic gold medals since women's soccer joined the games in 1996.
The new agreement also follows the resolution of a similar dispute in women's hockey. Last week, USA Hockey and the U.S. women's national hockey team reached a deal to improve pay and compensation for those players, who planned to boycott the women's world championship tournament without improvements in pay and financial support.
Before You Go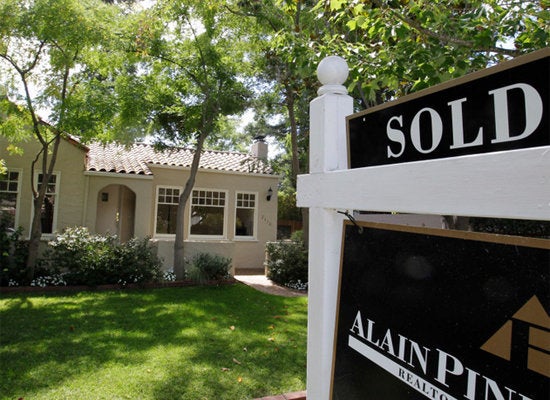 Equal Pay For Women
Popular in the Community