Time has healed no wounds when it comes to how secure Americans feel at work, according to a recent poll.
The poll, conducted by Gallup, found that Americans continue to express elevated concern about being laid off, having their hours cut, and having their benefits and wages reduced. Gallup found that of more than 2,000 respondents, most worried (43 percent) about having their benefits reduced this year.
Although a majority of these concerns peaked between 2008 and 2009, Gallup's most recent results indicate that U.S. workers still need more time before feeling recovered from the effects of the global financial crisis.
Here is the chart from Gallup: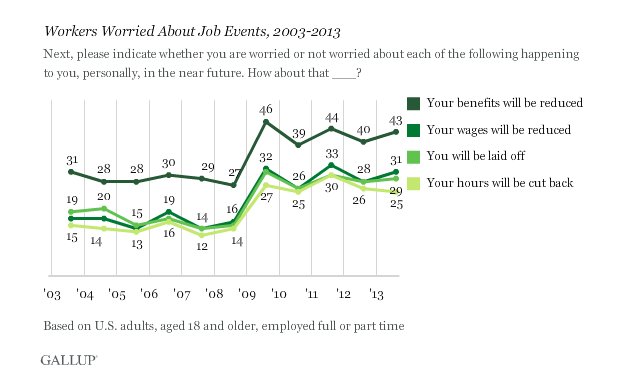 Related
Before You Go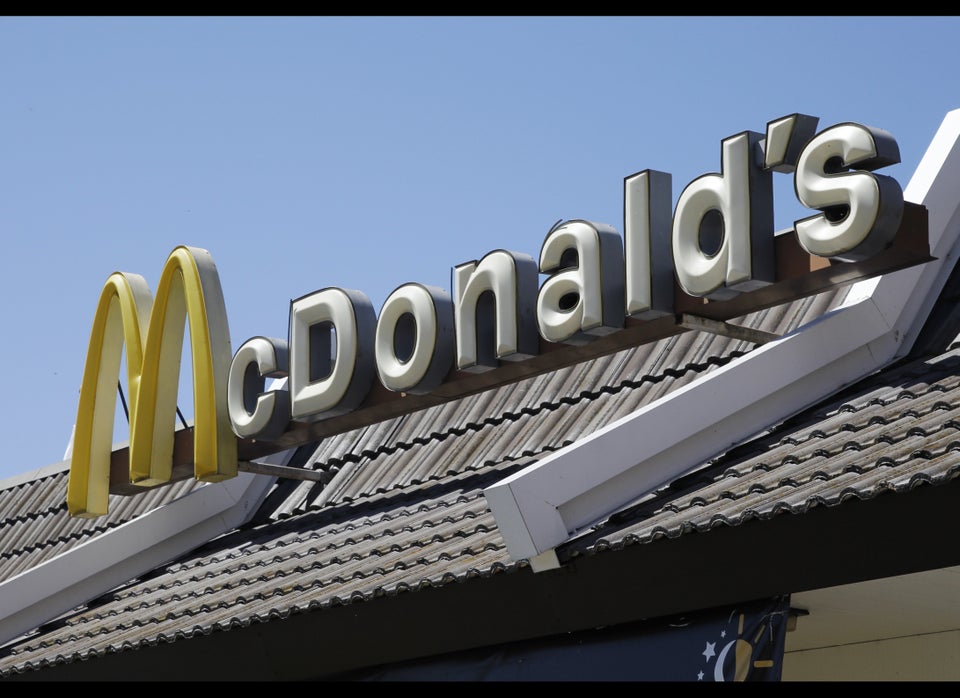 Weird Reasons That People Get Fired
Popular in the Community