After a dramatic 2-0 victory over Germany on Tuesday's semifinal, the U.S. Women's National Team is headed to the FIFA Women's World Cup final.
Seriously, though, did you guys catch that game? Because it was insane. The top two nations facing off in the semifinal did not disappoint with the U.S. and Germany taking a total of 12 and 15 shots, respectively.
While the No. 2-ranked U.S. dominated most of the match, a scary moment came in the 59th minute when defender Julie Johnston was handed a yellow card and No. 1-ranked Germany was given a penalty kick. However, German striker Celia Sasic, sent the ball wide, leaving the score remaining at 0-0.
It didn't take long after that for the U.S. to finally capitalize as midfielder Carli Lloyd netted the team's first goal off a penalty kick in the 69th minute.
The goal marked Lloyd's third in this tournament. She had previously scored the U.S.'s only goal in its quarterfinal victory against China.
The player said after the game, she just "slotted it home."
"I knew what I had to do," Lloyd said.
Lloyd, having a huge game, also assisted Kelley O'Hara, who scored Team USA's second goal, which came in the 84th minute -- both her first in the tournament and her first goal for USWNT.
The U.S. will face the winner of Japan and England in the final on July 5th. The U.S. made it to the finals in 2011, where they faced off against Japan, but lost in heartbreaking fashion in a penalty shoot-out.
Speaking after the game, U.S. coach Jill Ellis said her squad "played their hearts out."
"We've prepared very, very well. We watched a lot of film broke it down, but the players executed, that's the key," Ellis said.
The women will have just a few days to prepare for the final, which could see them bringing home the World Cup trophy for the first time since the 1999 squad.
"This is what we trained for. This is the blood, sweat, the tears -- everything" Lloyd said. "My eyes are all the final right now."
But, right now is time for the rest of to celebrate. CUE MEGAN RAPINOE HAPPY DANCE.
Related
Before You Go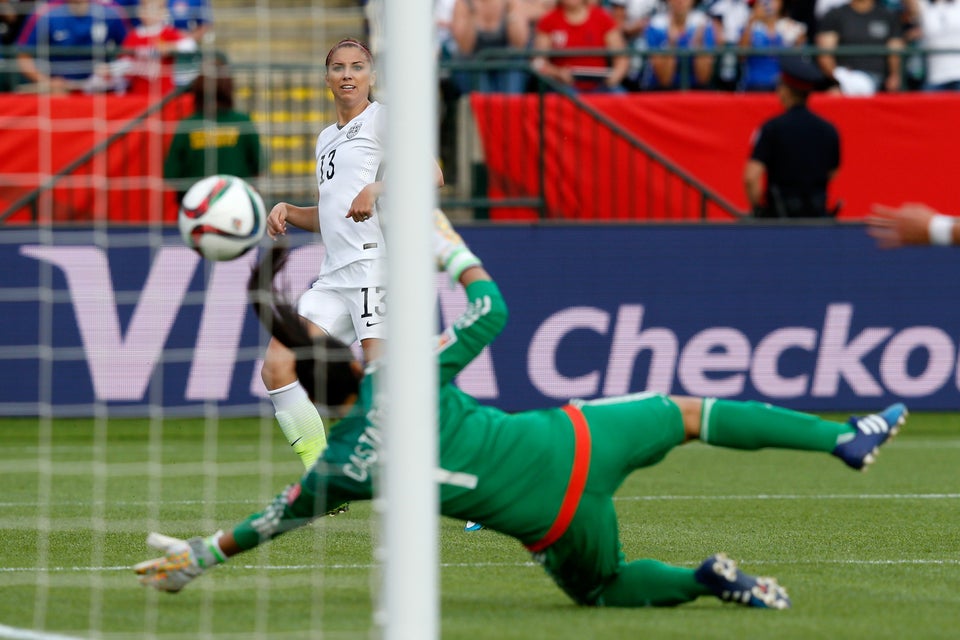 FIFA Women's World Cup 2015
Popular in the Community