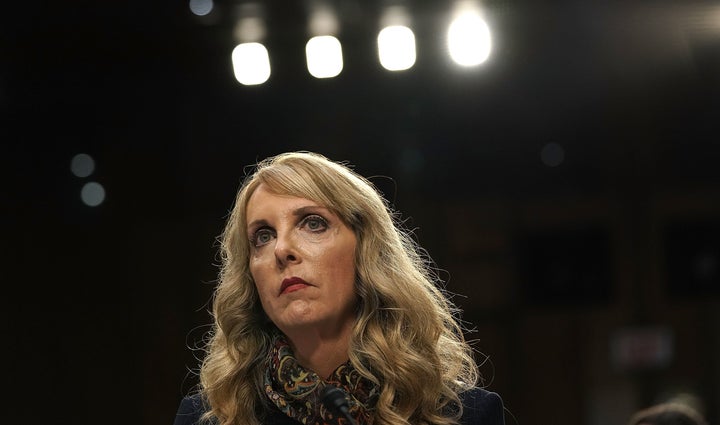 USA Gymnastics announced president and CEO Kerry Perry's resignation Tuesday morning after a tumultuous nine months as turmoil from the Larry Nassar sexual abuse scandal contined.
"I am writing to tell you that USA Gymnastics President and CEO Kerry Perry informed our Board of Directors last night that she will resign effective immediately," Karen Golz, USA Gymnastics' chair, wrote in a Tuesday letter to the organization's members. "On behalf of the board, I want to thank Kerry for her leadership under very difficult circumstances."
Although she was brought in to correct USA Gymnastics' failings, Perry was criticized throughout her tenure for a lack of transparency and for not reaching out to Nassar survivors. Many were disappointed by her lack of action and her inability to implement policies that addressed rampant abuse in the gymnastics world.
"Kerry could have been the hero by investigating and admitting the abusive culture and saying 'no' to coaches who were part of it," Denhollander wrote on Twitter. "Could have been healing for survivors, a model for others. Instead, everyone gets hurt."
Golz said in an additional statement later Tuesday that she hopes Perry's resignation will help USA Gymnastics move in the right direction.
"In the wake of horrific events that have impacted our athletes and the entire gymnastics community, USA Gymnastics has made progress in stabilizing itself and setting a new path to ensure that the safety and interests of our athletes remains at the heart of our mission," Golz said.
The USA Gymnastics board will create a search committee for an interim president and CEO headed by board member and former Olympian Brent Lang, Golz said.
Perry's resignation comes just days after USA Gymnastics parted ways with its newly appointed elite development coordinator, Mary Lee Tracy. Tracy was named to the role on Wednesday, but faced swift criticism for defending Nassar in 2016 after dozens of women had accused him of sexual abuse. On Friday, USA Gymnastics requested Tracy's resignation.
After Tracy's departure, the head of the U.S. Olympic Committee, Sarah Hirshland, told The New York Times that it was time for USA Gymnastics "to consider making adjustments in the leadership."
Popular in the Community