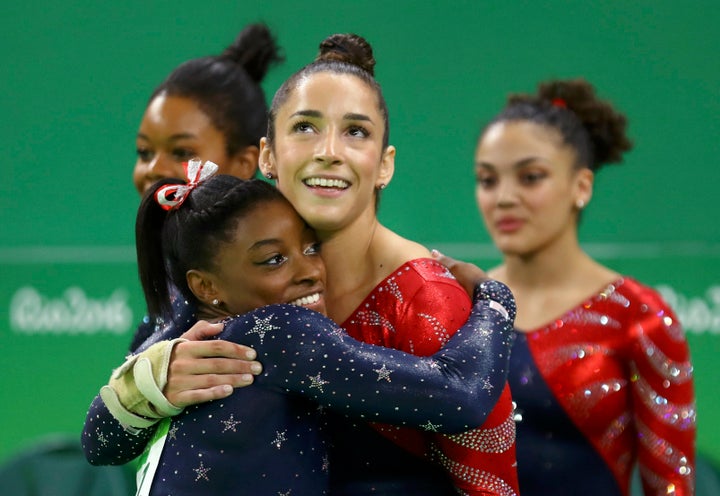 The U.S. women's gymnastics team walked out of the arena after their qualification round in Rio on Sunday the prohibitive favorites to take home team gold. London veteran Aly Raisman and once-in-a-generation phenom Simone Biles earned spots in the all-around final. The U.S. stands to win a medal in every single event final, with at least one gymnast qualifying on vault, bars, beam and floor.
That means the U.S. women's team has the chance to win 10 Olympic medals over the next few days. When they left the floor there was a nearly 10 point gap between them and second place finishers China. Ten points.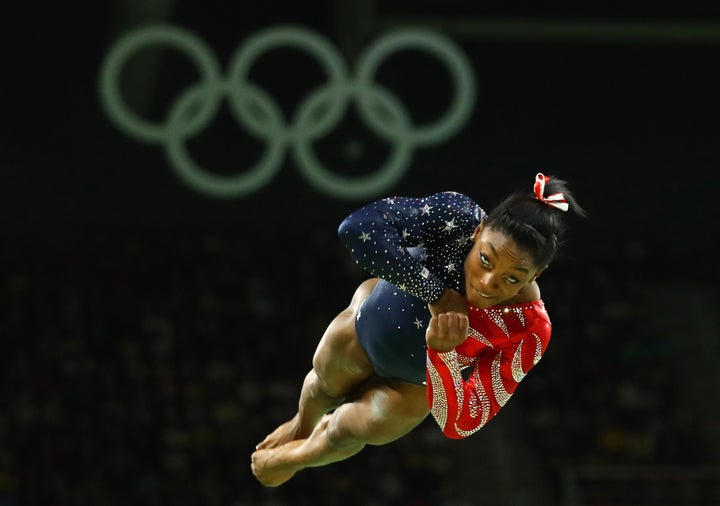 The women started strong on floor, with reigning Olympic champion Gabby Douglas setting the tone. Four out of five team members compete on each event; the three highest scores count toward the team total (this rule is known as "four up, three count").
Douglas turned in a solid performance, and the scores awarded to Hernandez, Raisman and Biles meant that Douglas's impressive 14.366 was dropped from the team total. With one subdivision of qualification competition still left, Biles led the field with a mammoth floor score of 15.733; Raisman sat in second at 15.275.
Next, they moved to vault, where Biles performed two of the world's hardest vaults almost flawlessly and was awarded the highest score of the entire meet, a 16.050. Raisman also performed better than she has in quite some time, sticking the notoriously difficult Amanar vault (a backflip onto the the vault table followed by a layout somersault with two and a half twists). She scored a 15.766.
On to the bars, where the mastery continued. Reigning world bars champion Madison Kocian had one job in Rio: to deliver a spectacular bar routine. She didn't compete on any other events. This was it.
And Kocian nailed it. She out-scored Russia's best bars worker, Aliya Mustafina, and walked away with a sky-high score of 15.866. Douglas was close behind, coming in third at 15.766 (Mustafina, wedged between them, scored 15.833).
The scores slate will be wiped clean before the finals, meaning that these scores won't determine who wins that competition, but if they are any indication of what we can expect, it's going to be a very tight race indeed.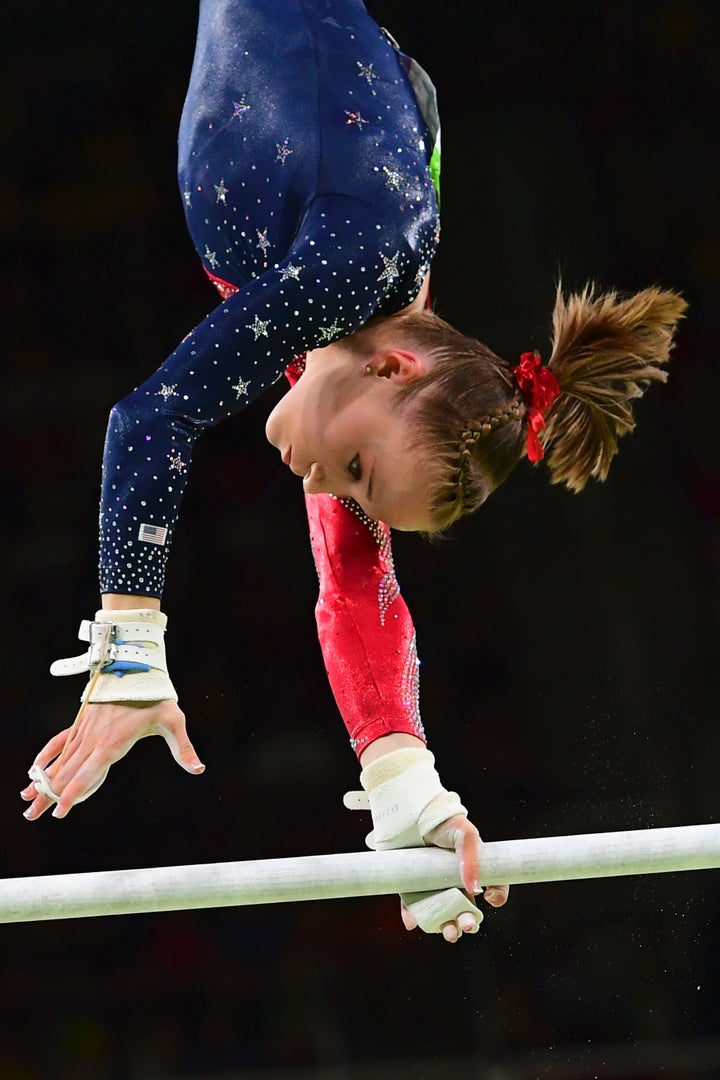 The round ended with beam, where Biles and Douglas both fell at Olympic Trials last month. Not today. Today, every single gymnast stuck their routines, with 16-year-old Laurie Hernandez outscoring the impressive crowd favorite, Brazilian Flavia Saraiva, who set the bar at 15.133. Hernandez, who is elegant and explosive on beam, scored a 15.366 and now heads to the beam final, and Biles ― well, Biles blew it out of the water with a 15.633.
U.S. gymnasts went 1-2-3 in the all-around ― Biles, Raisman, Douglas ― but because of the "two-per" rule, which says that only two gymnasts per country can compete in finals, Douglas will not compete in the all-around and will not be able to defend her Olympic title.
It's frustrating to watch Douglas fall victim to the rule ― after all, she came in third! ― but comforting to know that she'll have a chance to medal on bars.
Team finals are on Tuesday afternoon, and if things go according to plan, that will just be the beginning of these girls' medal tally. Get ready to scream yourself hoarse.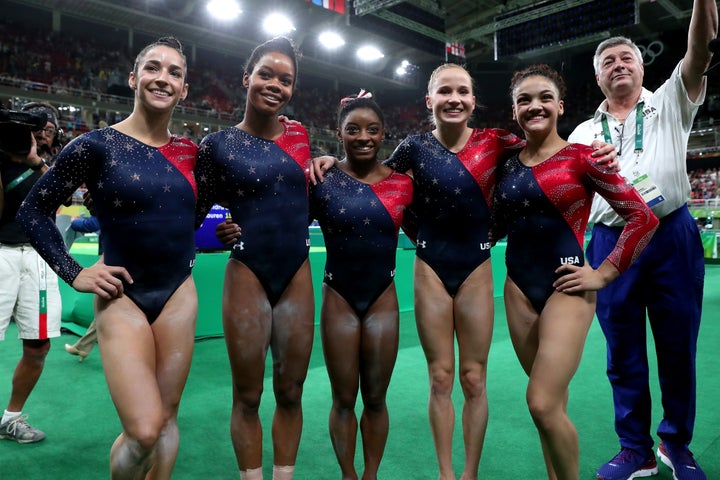 CORRECTION: A previous version of this article said Aly Raisman qualified for vault finals.
For more Olympics coverage:
Related
Before You Go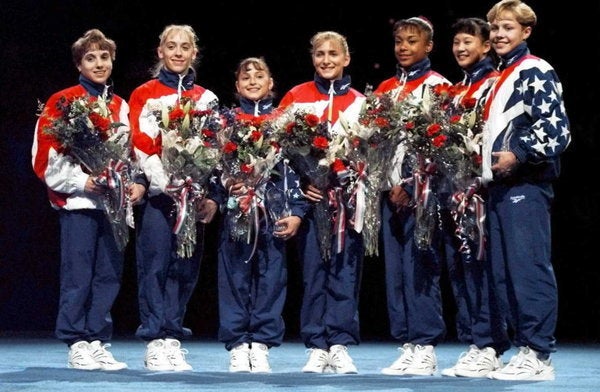 Here's What The 1996 U.S. Olympic Women's Gymnastics Team Looks Like Now
Popular in the Community