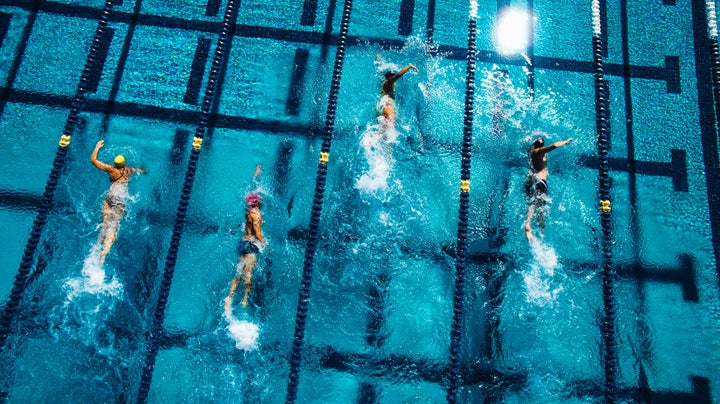 USA Gymnastics may not be the only Olympic organization that has a systemic problem with sexual abuse.
Citing court documents and internal communications, the SCNG report says USA Swimming enabled hundreds of predators, most of whom were coaches, and allowed a culture of abuse where it was accepted for older coaches to have sexual relationships with underage athletes. The article centers on Chuck Wielgus, the former USA Swimming executive director who died in April of complications from colon cancer.
"USA Swimming repeatedly missed opportunities to overhaul a culture within American swimming where the sexual abuse of underage swimmers by their coaches and others in positions of power within the sport was commonplace and even accepted by top officials and coaches, according to the documents and interviews with sexual abuse survivors, former Olympians, USA Swimming officials, safe sport advocates and some of USA Swimming's leading financial benefactors," the SCNG report states.
USA Swimming did not respond to SCNG's requests for comment, the Register article notes. USA Swimming did not respond to HuffPost's request for comment for this story.
"[USA Swimming's] attitude is let's smooth things over. Let's hide things."
SCNG sifted through hundreds of USA Swimming memos, emails, court records, law enforcement interviews and congressional reports, and concluded that the organization has been "unwilling to take on its coach-centric power base and obsessed with protecting its image and brand."
The investigation made five principal claims:
Top USA Swimming executives, officials and coaches knew of multiple sexual predators in coaching positions for years and did nothing to stop it.

Since 1997, at least 590 alleged victims of sexual abuse have been identified in the USA Swimming world. At least 252 coaches and officials have been arrested, charged or disciplined by USA Swimming for sexual assault or sexual misconduct against athletes under the age of 18. In four of the past six years, "at least 20 swim coaches have been arrested, charged or convicted for sex crimes ranging from rape, sexually assaulting a 3-year-old and 8-year-old, statutory rape, child pornography to secretly videotaping underage swimmers in locker-rooms," the report notes.

At least 30 USA swim coaches or officials have been "flagged" by USA Swimming after being accused of or arrested for sexual abuse or child pornography by law enforcement. Most of the coaches and officials on the flagged list were able to continue working in the swim world. Some officials were not banned from the sport even after they had been convicted of felonies.

Over the years, USA Swimming has been quick to spend money to settle sexual abuse cases before they can hit the public radar. Between 2006 and 2016, USA Swimming spent $7,450,000 on legal fees. It's not clear how much of that money was spent to settle sexual abuse cases, but SCNG notes that USA Swimming "arranged settlement agreements in at least three states with victims of alleged sexual abuse by swim coaches before the cases were even filed with a court."

USA Swimming shelled out over $75,000 to lobbying firms to mobilize against California legislation that would have made it easer for sexual abuse survivors to sue their attackers and the organizations they worked for in civil suits.
Mike Saltzstein, a former member of USA Swimming's board of directors, told SCNG that the organization's goal is to ensure its brand stays clean at all costs.
"I'm not sure there's the institutional incentive, intestinal fortitude, guts, if you will, to do what needs to be done," he said. "Their attitude is let's smooth things over. Let's hide things."
Former Olympic swimmer Ariana Kukors recently said that her longtime coach Sean Hutchison sexually abused her for nearly a decade. Kukors, now 28, said Hutchison began "grooming" her when she was 13, after he became her coach at King Aquatic, a swimming club in Seattle.
"I never thought I would share my story because, in so many ways, just surviving was enough," Kukors said. "I was able to leave a horrible monster and build a life I could have never imagined for myself. But in time, I've realized that stories like my own are too important to go unwritten."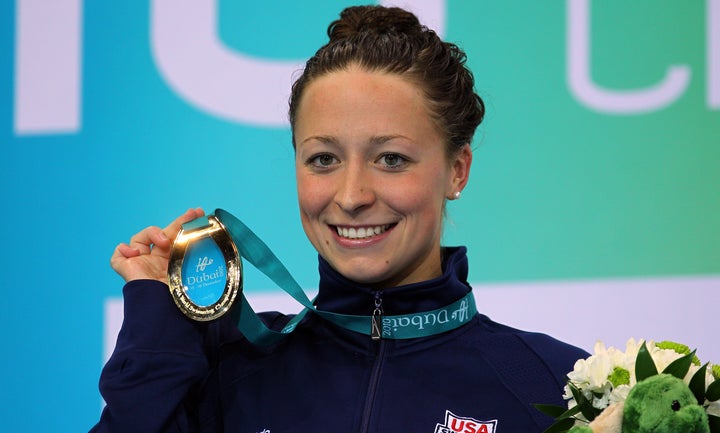 Kukors said Hutchison waited to have sex with her until she was 18, and the two later moved in together. The swimmer described Hutchison as manipulative, jealous and verbally abusive. Hutchison has reportedly denied the allegations.
Nancy Hogshead-Makar, a former Olympic swimmer and founder of the advocacy group Champion Women, told SCNG it's somewhat common for top coaches to marry swimmers they once coached. That culture, she says, is wildly problematic.
"When the organization allows for marriages, allows for the 11-year-old to see her 18-year-old teammate who she thinks is a peer, she thinks they are the same, they go to the same meets, they're staying in the same hotel, they are working out together, then she sees that [older swimmer] marrying their coach so she thinks this is true love and doesn't recognize what an inappropriate situation this is," Hogshead-Makar said.
President Donald Trump signed a bill into law last week that aims to protect amateur athletes from sexual abuse by regulating the governing bodies of amateur athletics, like USA Swimming. The legislation requires coaches and other sport officials to report any abuse allegations to police within a 24-hour period, and extends the statute of limitations to up to 10 years after a person realizes they were abused. The bill also limits athletes under the age of 18 from being alone with an adult who isn't their parent.
"[This bill] goes across all amateur sports, not just gymnastics, not just swimming ― it's all amateur sports to protect all kids," Jeanette Antolin, a former gymnast who was abused by Nassar, told HuffPost in January. "Because all kids should be able to go and do sports without having to worry about adult predators."
Head over to the Orange County Register to read the report in full.
Popular in the Community