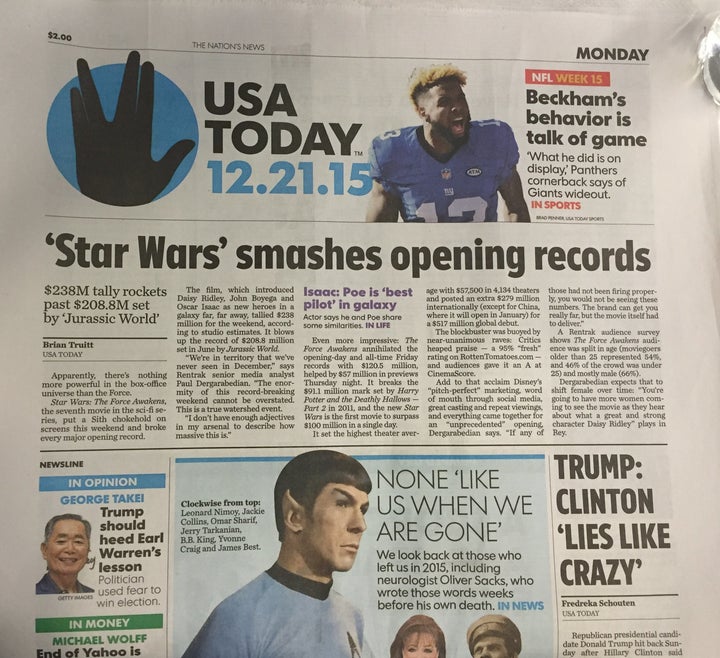 Don't let the "Star Trek" graphics confuse you -- USA Today's lead story on Monday was about "Star Wars."
The newspaper found multiple ways to plaster its front page with "Star Trek" images, including a massive Vulcan salute -- the forked hand gesture that's often accompanied by the phrase "live long and prosper" -- that partially dominated its banner.
Directly below the blue and black Trekkie gesture ran the graphic-starved main headline: "'Star Wars' smashes opening records."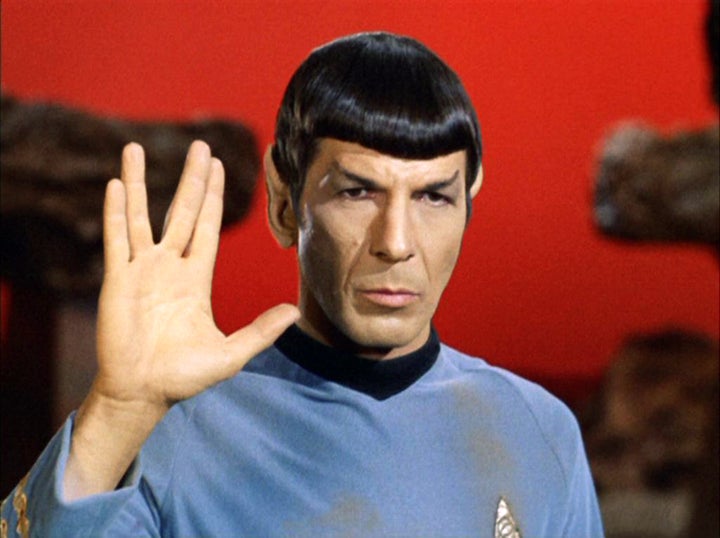 Whether the Vulcan graphic's selection was the result of mixed-up sci-fi symbols or pure intergalactic trolling wasn't entirely clear.
Directly beneath the "Star Wars: The Force Awakens" article, which trumpeted the seventh movie's record-breaking box office weekend, the front page also contained a political op-ed by former "Star Trek" actor George Takei.
The face of fellow "Star Trek" actor Leonard Nimoy, who played Mr. Spock, is also not once, but twice pictured as part of a tribute to celebrities who died this year.
CNN editor Alsha Love expressed conviction that there's a Trekkie afoot.
"There's definitely a Trekkie at @USATODAY trolling all the Star Wars fans," she tweeted with a photo.
USA Today did not immediately return a request for comment.
PHOTO GALLERY
Ranking Every 'Star Trek' Movie, From Best to Worst
Calling all HuffPost superfans!
Sign up for membership to become a founding member and help shape HuffPost's next chapter