The dark drama Colony, in which a small band of rebels fights to liberate America, offers an encouraging sign for the USA network in its own battle to establish a new beachhead in the world of TV.
Amanda Righetti, one of the stars of Colony, says she's happy to be on board because she likes the characters - a good sign, because character drama is what put USA on the scripted-drama map in the first place.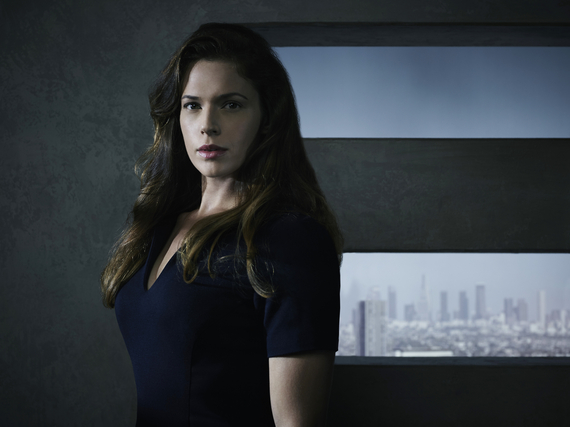 "I didn't know much about the show when I signed on," Righetti (above) admits about Colony, which debuts Thursday night at 10. "But I loved the characters. My character, Maddie, is vulnerable yet she's got real strengths that come out as the season goes on."
Maddie Bowman is the younger sister of Katie Bowman (Sarah Wayne Callies), who is married to Will Bowman (Josh Holloway). The Bowmans, their family and friends are all trapped in a world that has been conquered by totalitarian forces.
With the help of mysterious high-tech drones and military-style enforcers called Red Hats who bear an eerie resemblance to New York's Guardian Angels, the new rulers monitor and control virtually every aspect of what has become a much more Spartan life for the subjugated masses.
The ray of hope comes from the undermanned, underarmed yet tenacious Resistance movement, with which the Bowmans are involved. Naturally it's all complicated, with almost none of the characters able to pursue any course in a straight line.
"Maddie makes some choices that will surprise people," says Righetti. "They seem to come out of left field. But that's how it would be in this world. These characters are all crowded together, but they still have their separate lives."
Colony is one of several recent shows, from Amazon's The Man in the High Castle to DC's Legends of Tomorrow on the CW, that portray a world where a small band of determined rebels is trying to salvage their humanity. And everyone else's.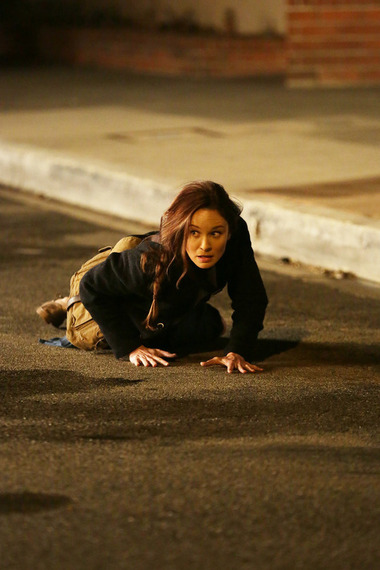 What Colony does efficiently from the start is explain the situation and sort out the lineup, fairly basic setups that in some shows can leave the waters murky.
The old USA, the one with shows like White Collar, Burn Notice, Monk and Psych, was known for being sharp and clear in that way. The new USA, which is looking to tell darker and more complicated stories, some with a sci-fi component, has at times struggled.
The success of Mr. Robot, underscored in the Golden Globes last weekend, gives the network a solid anchor. Colony could provide a second.
"The story is just told so well," says Righetti. "I'm not a geek for this genre, but when I was reading the scripts, I kept thinking, wow, this is a page-turner. I'd keep coming across these twists where I couldn't believe what was happening."
Righetti is best known recently for her role as Grace Van Pelt on CBS's The Mentalist, and she says the fact Colony starts with a 10-episode season, instead of the 22 on broadcast networks, works to its advantage.
"With fewer episodes, everything moves faster," she says. "With the longer season, there are always episodes that are so-so, that don't really advance the story. This is more like a miniseries, or a movie. There's always something going on."
While she admits the extent of the action on Colony surprised her, Righetti says she wasn't the one who was most affected by it.
"It was challenging," she says. "But we filmed a lot of those scenes at the same time, so it was just a couple of very long days.
"The ones I felt sorry for were the actors who played the Red Hats. We were filming in the middle of the summer in this incredible heat and they had to wear full uniforms and helmets.
"In a way, I guess, that was appropriate for the show, where everyone is struggling."
USA hopes the battle of Colony will be a win on a couple of fronts.
Calling all HuffPost superfans!
Sign up for membership to become a founding member and help shape HuffPost's next chapter