Visitors at the Smithsonian's National Air and Space Museum in Washington DC might have been expecting to see airplanes or space shuttles, but were surprised and delighted by what they saw instead.
On December 3, the U.S. Air Force band performed their first ever flash mob in the "Milestones of Flight" gallery to promote the upcoming 29 shows of their annual holiday series.
The mob began with just a single cellist, who was soon joined by the other musicians and vocalists of the USAF to perform an original arrangement of "Jesu, Joy of Man's Desiring" and "Joy to the World." All together, there were 120 performers led by the band's commander, Col. Larry H. Lang, according to CBS News.
Watching the expressions of museum-goers as the performers serenade them with holiday cheer makes you wish you could have been there. We are thankful to at least have the footage so we can live vicariously through all those lucky enough to have experienced this special moment with the USAF band.
Before You Go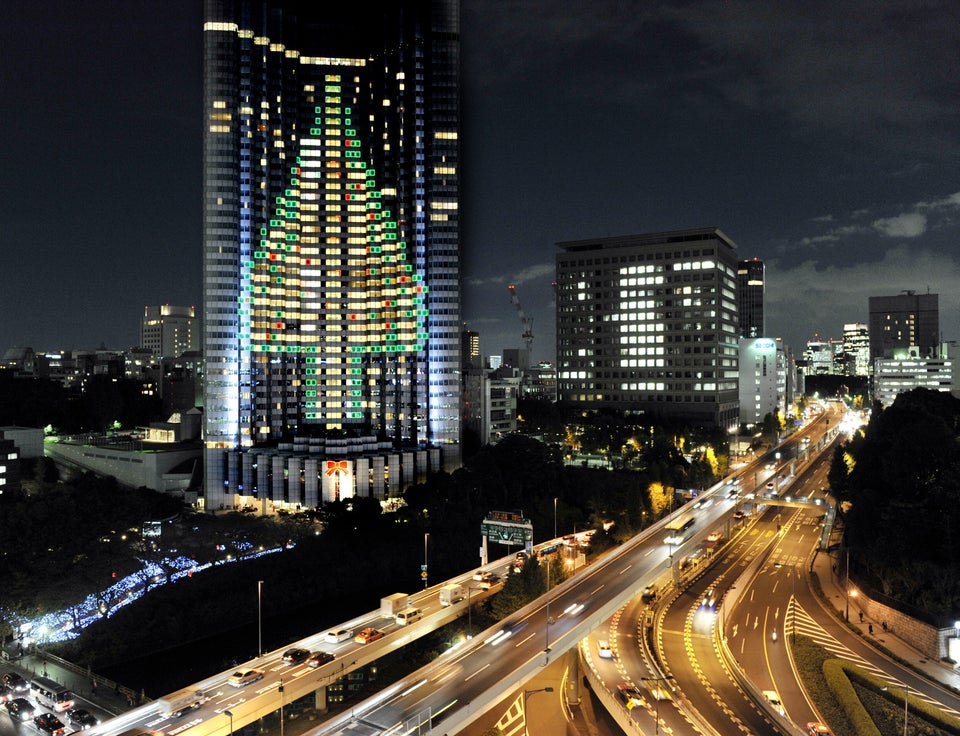 Extreme Christmas Trees
Popular in the Community