It was only a semi-final for the men's 200-meter dash, but Canada's Andre De Grasse tried to do something many mere mortals wouldn't even dream of: He tried to pass Usain Bolt.
While the sprinter ultimately snagged second place with a career best of 19.80 seconds to advance to the final on Friday, the move didn't go unnoticed by the Jamaican legend, whose face spread into a wide grin and prompted a friendly finger wag as he crossed the finish line with the fastest time of the night, a zippy 19.78.
Bolt holds the current world record in the event ― a 19.19 set in 2009 ― and he won the gold medal during the last Olympiad in London. The 29-year-old also snagged his 7th career Olympic gold in the men's 100-meter earlier this week, becoming the first athlete ever to win the event at three consecutive games. De Grasse won the bronze in that same race.
Now that Bolt has a competitor just a few hundredths of a second on his heels, who knows what records will fall on Friday. But the photos on Wednesday sure were good.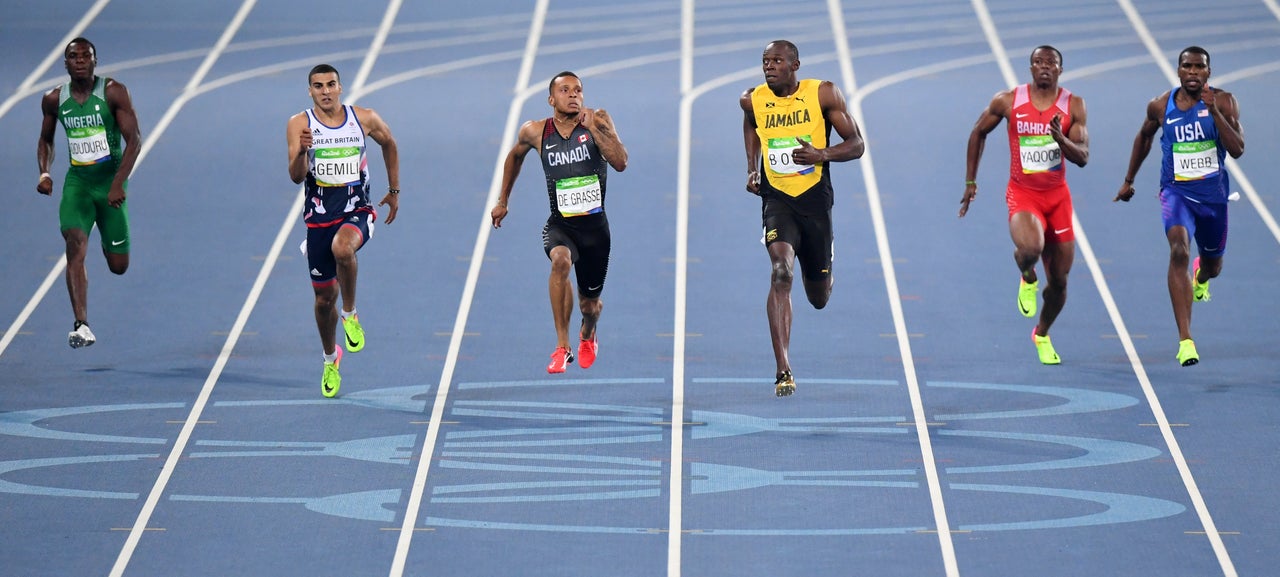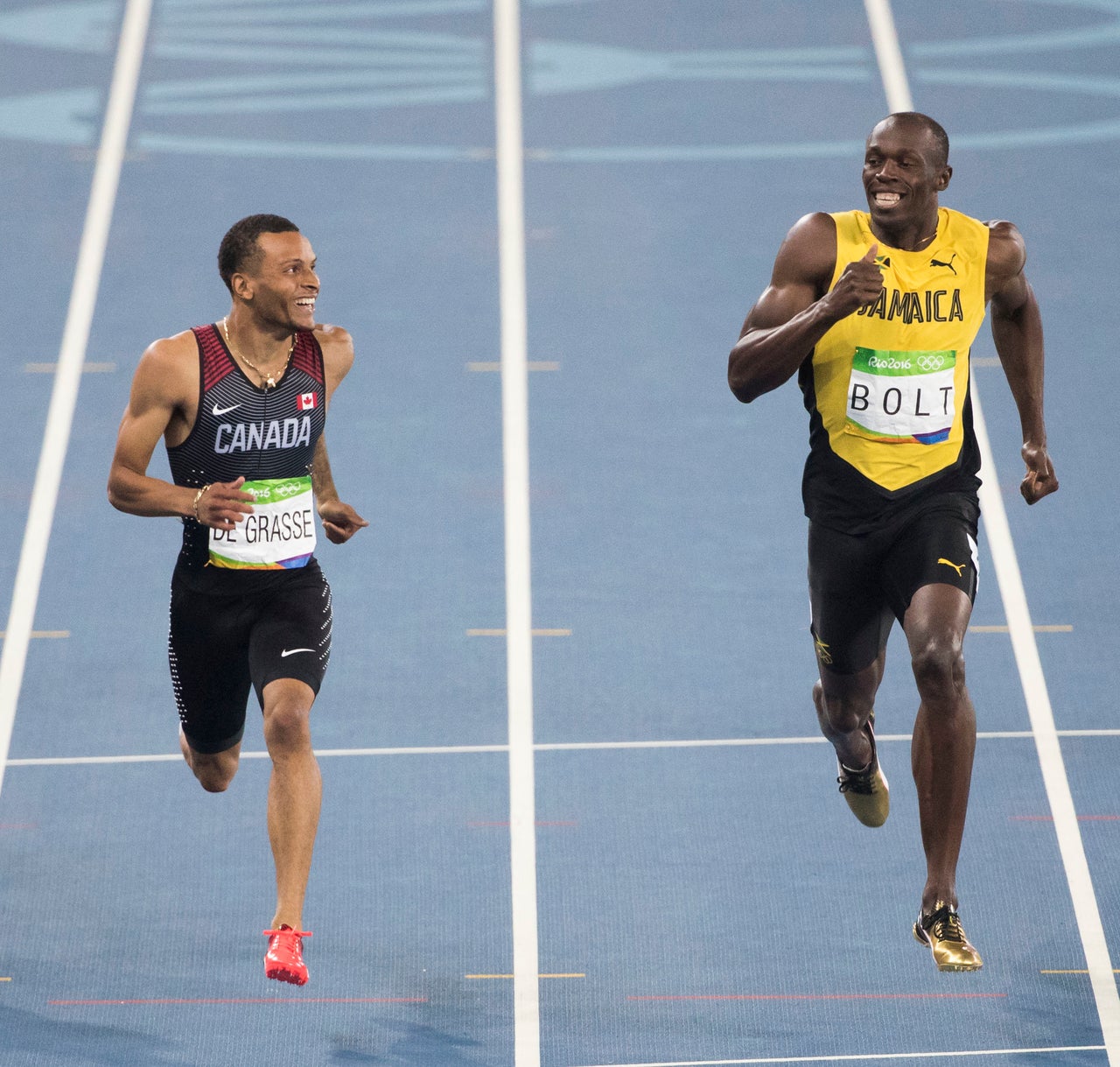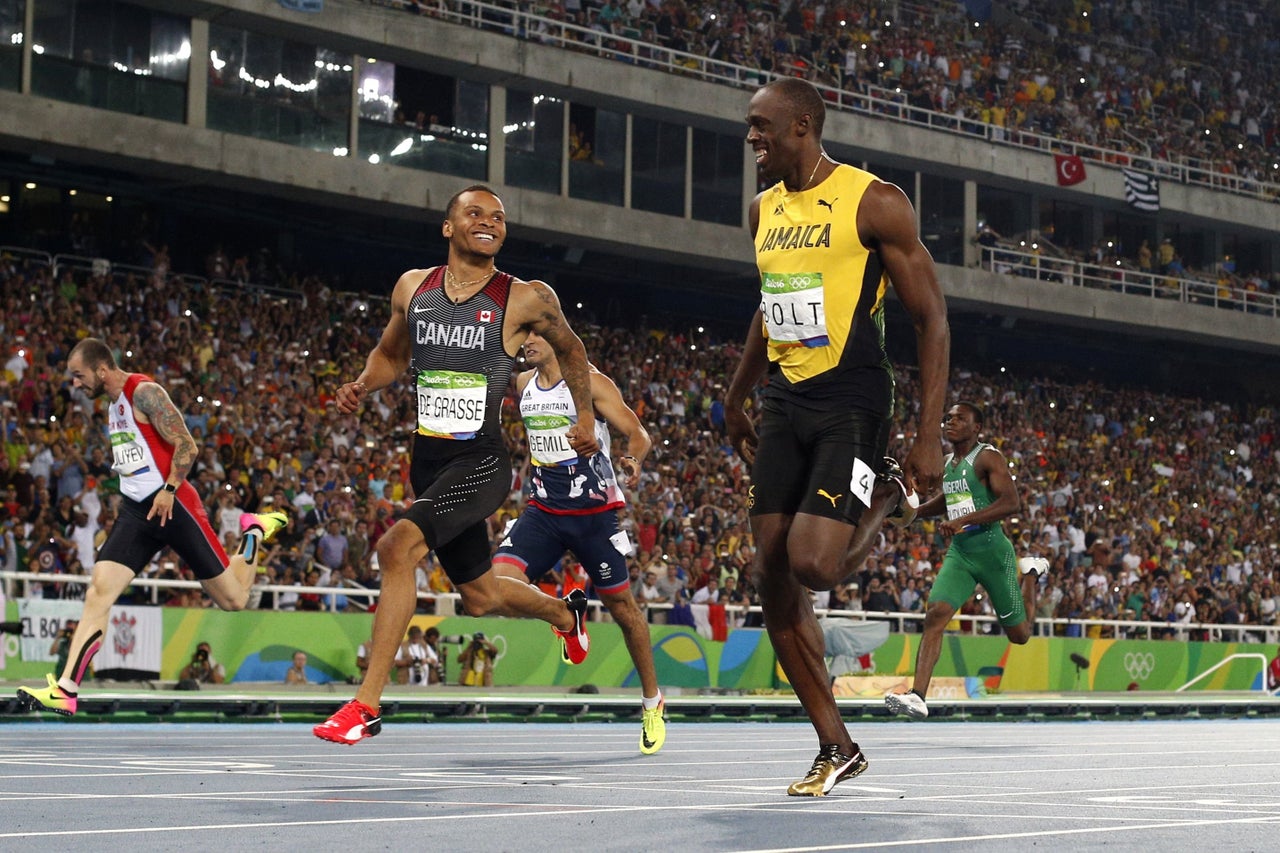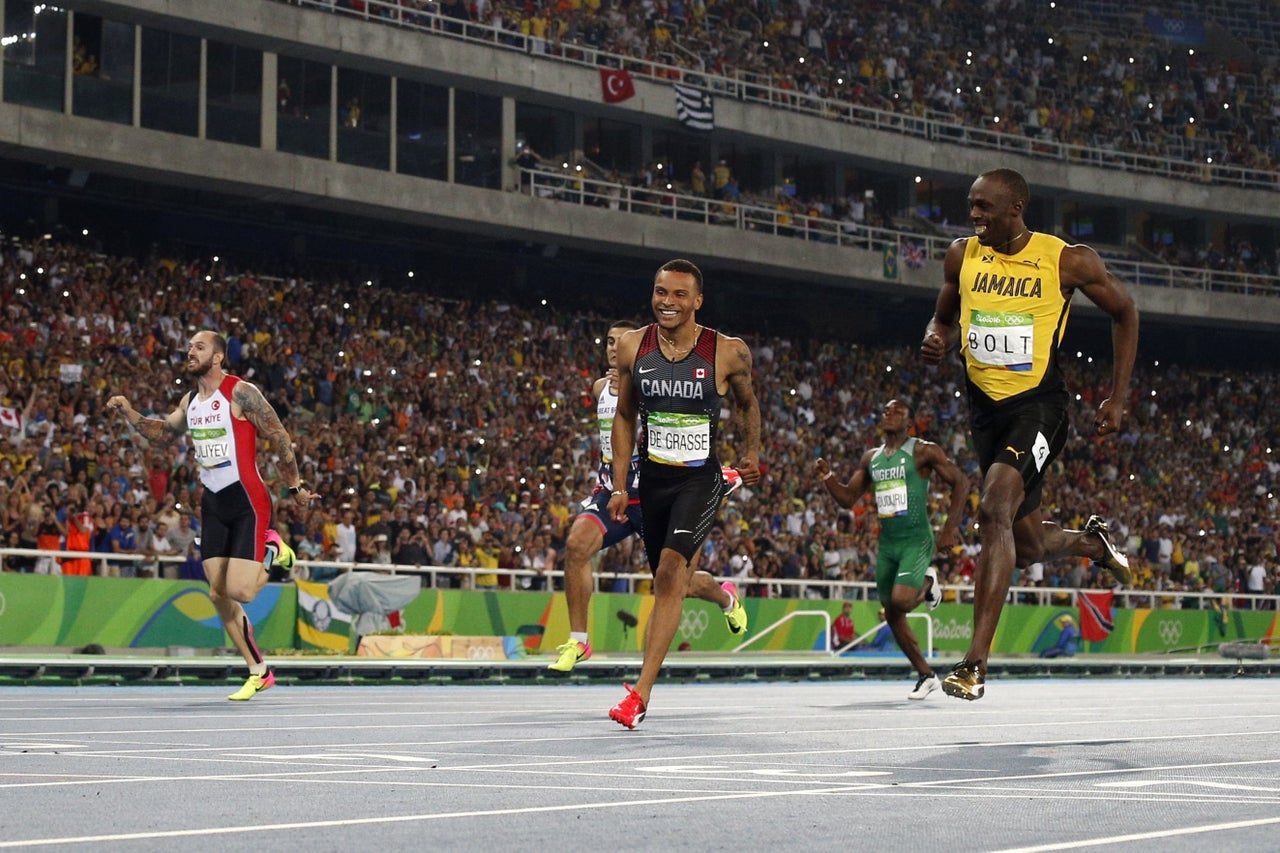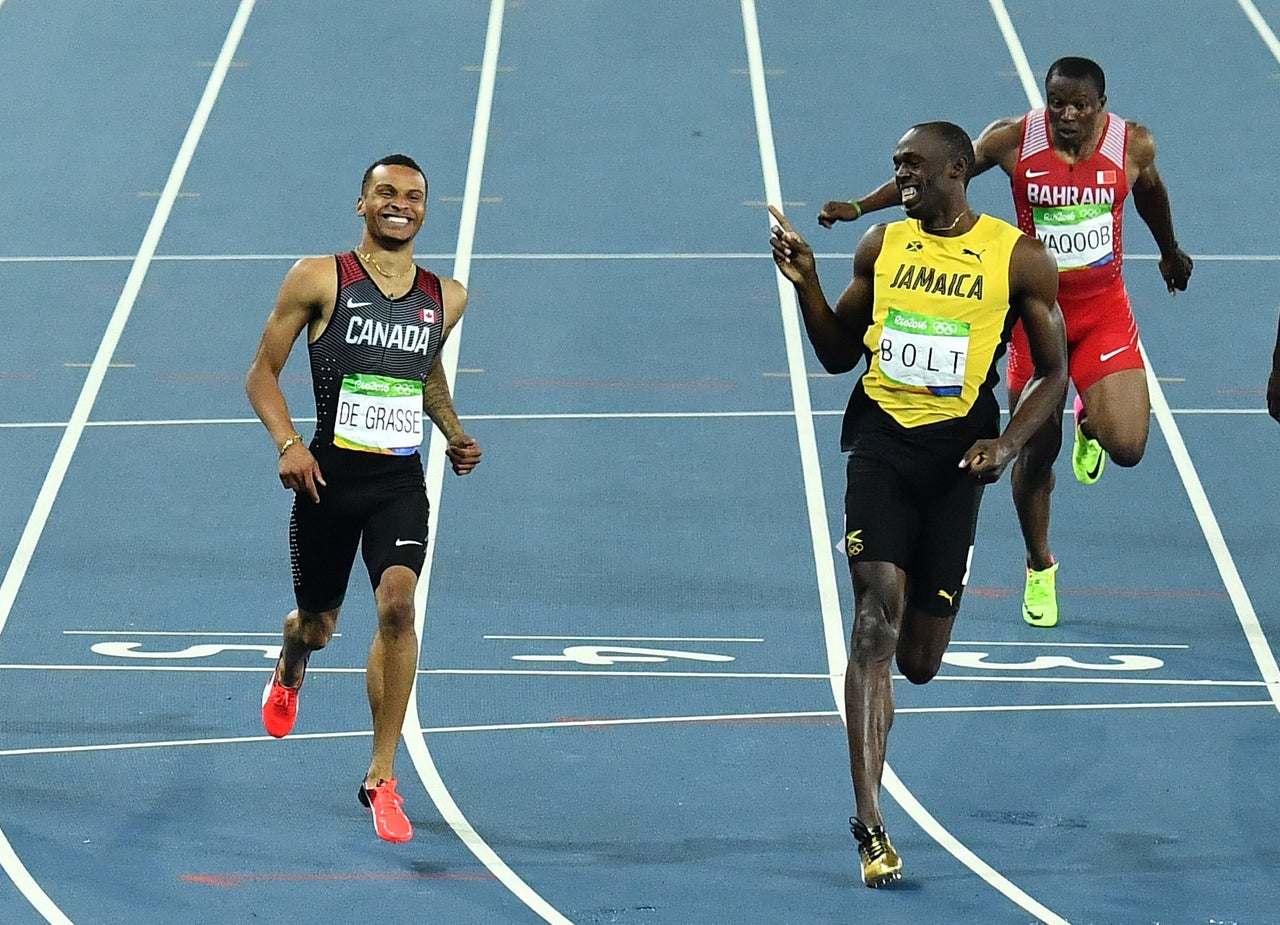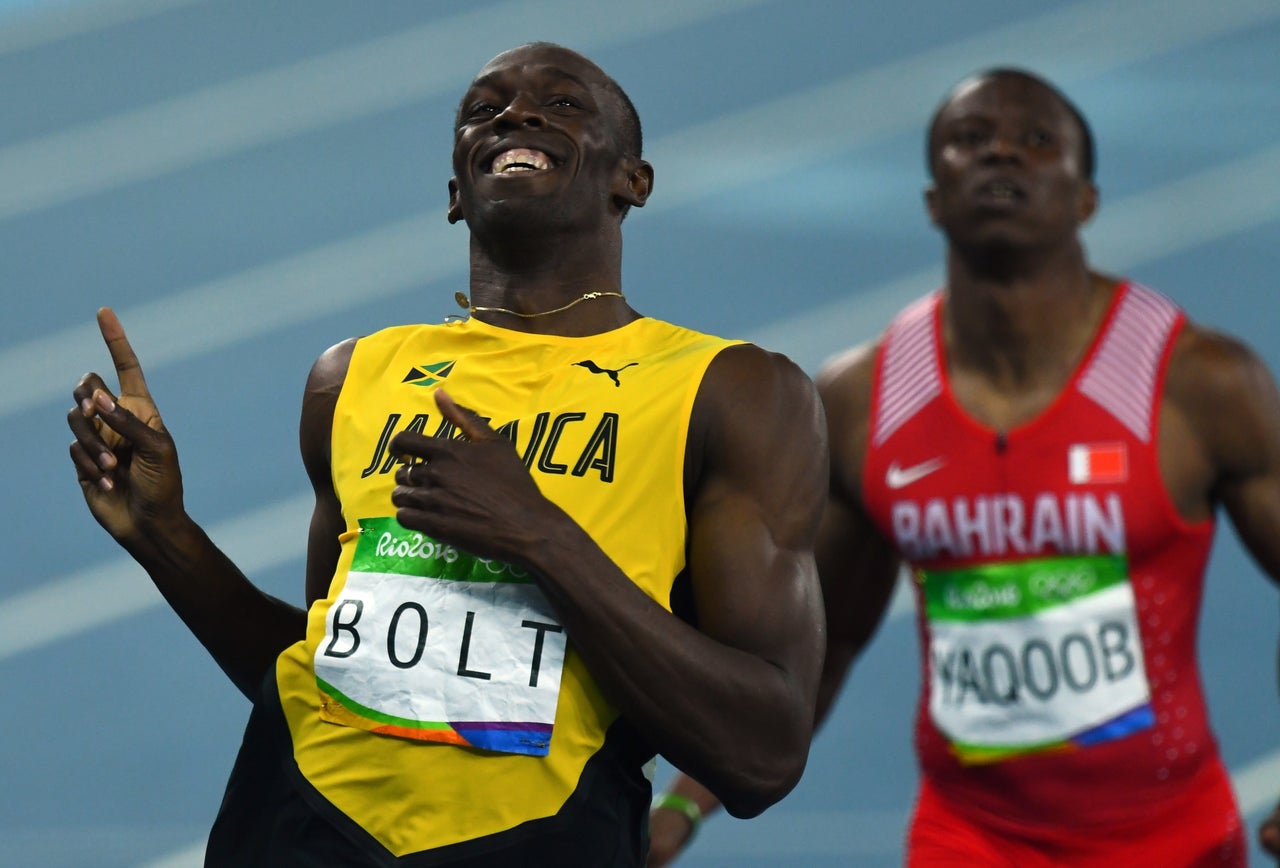 CORRECTION: An earlier version of this story said Usain Bolt won a gold medal during the last Olympiad in Beijing. It was actually in London.
For more Olympics coverage:
Related
Before You Go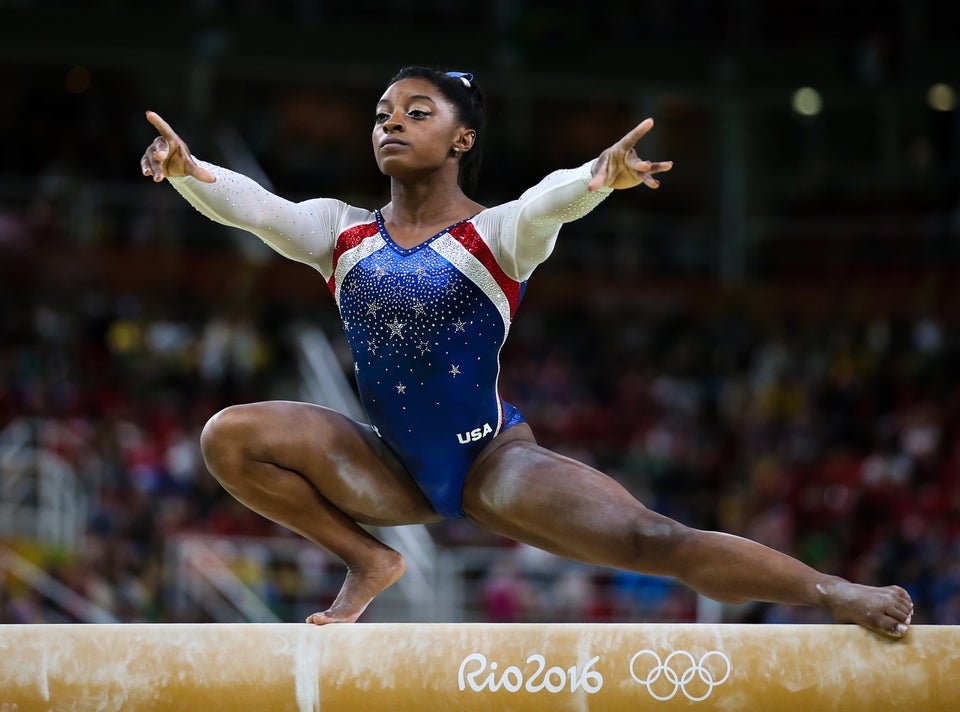 Black Athletes Dominating In This Year's Olympics
Popular in the Community