Usain Bolt, the fastest human being in the world, was outrun by two people on Saturday during his final 100-meter race at the IAAF World Championships in London. Saturday's runs marked the 30-year-old Jamaican sprinter's apparent retirement from individual races, and a devastating retirement it is.
American Justin Gatlin, who was twice banned from track and field after testing positive for drugs, finished first in the 100-meter race, crossing the finish line in 9.92 seconds and nabbing the gold. Christian Coleman, another American, took silver at 9.94 seconds.
Bolt had a slow start and paid for it in the end, finishing in 9.95 seconds and settling for bronze. His 100-meter world record of 9.58 seconds, set in 2009, remains unbeaten.
"My start is killing me," Bolt told ESPN after the race. "Normally it gets better during the rounds, but it didn't come together."
Gatlin reportedly had tears in his eyes after he won the race. He told the International Association of Athletics Federation that Bolt praised him after the win.
"Usain said to me, 'Congratulations, you deserve it,'" Gatlin said. "He knows how hard I work."
Bolt's bronze medal on Saturday marks the first time the sprinting phenom has ever been beaten during a 100-meter at the world championships. During a 2011 race, he had a false start and was eliminated from competition.
With nine Olympic gold medals and 11 world championship gold medals, Bolt has established himself as a world legend ― one of the fastest men in recorded history.
Losing his chance to cement his career with one final gold in the 100-meter dash sours his iconic status only just a touch. Though Gatlin won the race, he still bowed down to Bolt after crossing the finish line.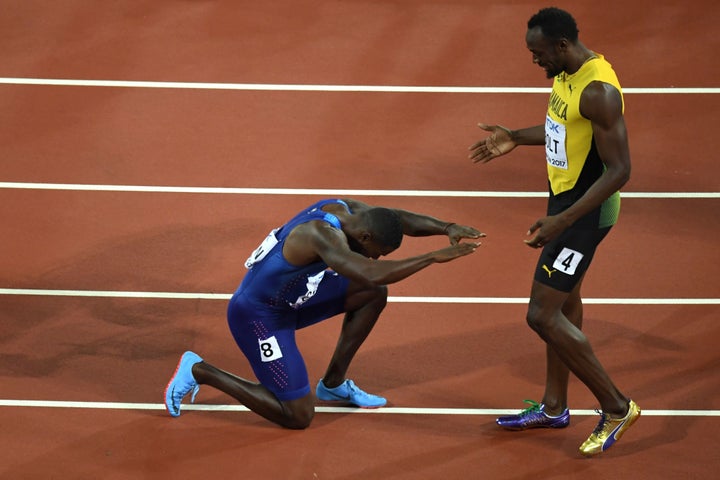 Bolt's official retirement begins after he races for Jamaica during the 4 x 100-meter relay race in London next Saturday. Though he may have upset a few fans this weekend, he has not lost their respect.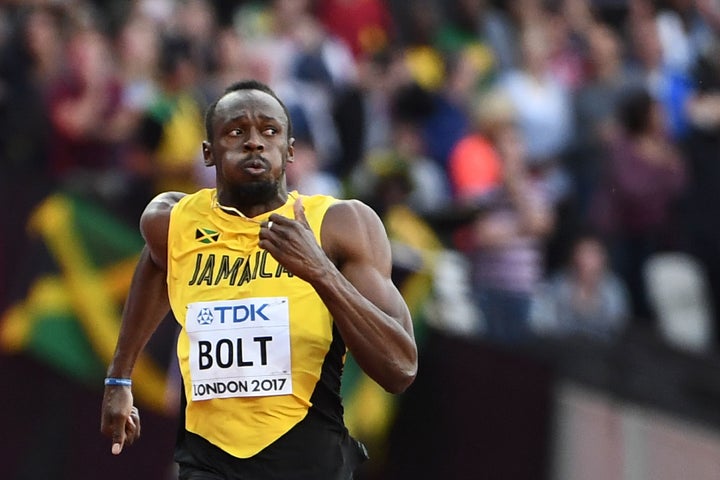 Before You Go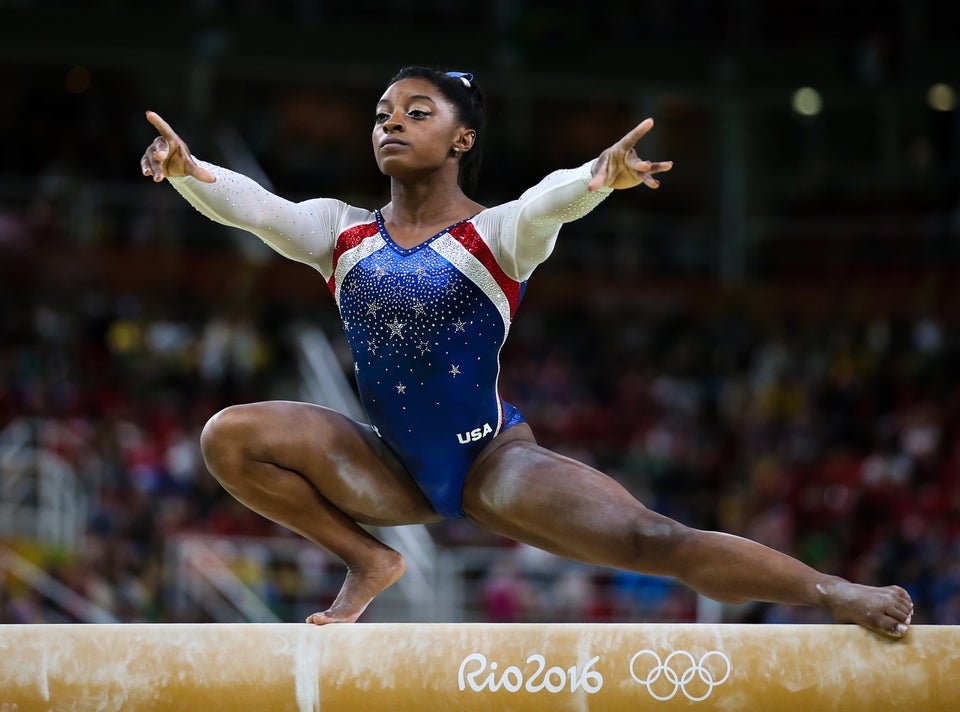 Black Athletes Dominating In This Year's Olympics
Popular in the Community