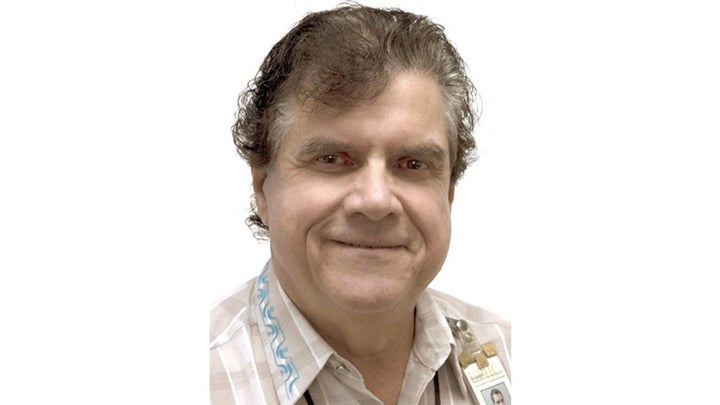 Female former University of Southern California students are taking action after a Los Angeles Times bombshell report revealed a gynecologist continued to work at the school despite being repeatedly accused of misconduct.
Lucy Chi, a former grad student at the school and an alleged victim, sued Dr. George Tyndall, USC and its board of trustees in a class action on Tuesday.
In a report published last week, the L.A. Times exposed Tyndall for allegedly touching patients inappropriately during exams, making suggestive remarks and photographing students' genitals, among other disturbing actions. He allegedly targeted students from China ― some of whom had never had a gynecological exam before and were unaware of American medical norms. Though several complaints against him were filed during his decades of employment at the university, he was allowed to resign in 2016 with a severance payout in hand.
Attorney Elizabeth Fegan of Hagens Berman Sobol Shapiro, the law firm that filed the suit on the victims' behalf, told HuffPost she hopes the lawsuit will force Tyndall and the university to take responsibility for the alarming revelations.
"Our goal is for the hundreds, if not thousands, of women who were violated by Dr. Tyndall to have a voice and to be compensated for the horrific acts they experienced," she said. "Our goal is to hold USC accountable for trying to scrub this decadeslong series of abuse from its reputation and silence these women."
"Dr. Tyndall groomed these women and knew they were vulnerable. He sought every opportunity to take advantage of them."
In a statement provided to HuffPost, the university said it is "aware of the lawsuits" and has devised an action plan to respond. "We are focused on ensuring the safety and wellbeing of our students and providing support to those affected," the statement continued.
Announcing the plan on the school's website, USC President C.L. Max Nikias wrote that he and the school's senior leadership team intend "to revisit our core values, revise our existing employment policies, and improve our campus culture, as well as to implement a major restructuring of a number of the university's operations."
The lawsuit accuses Tyndall, the school and USC's board of trustees of gender violence, gross negligence, civil battery and intentional infliction of emotional distress. The suit also accuses them of violating Title IX, the California Equity in Higher Education Act and other laws.
According to the complaint, Chi visited the school's student center in 2012 and had an appointment with Tyndall, he said a chaperone wouldn't be available for some time and asked if she would allow an exam without one, and Chi agreed and was then subjected to several uncomfortable actions.
The lawsuit says that Tyndall penetrated her with his fingers, "moved his fingers in and out of her vagina" and "took off his gloves and began squeezing her breasts, fondling her in an atypical way" that was "very different than the way physicians typically use their finger pads to check for any irregularities in a woman's breasts."
After the examination, a chaperone appeared and told the doctor and patient that she had been waiting outside, and she asked Tyndall why, according to the suit.
"Tyndall replied that Chi had given him permission to proceed without a chaperone, as if the violation of protocol and standard of care was Chi's fault," the complaint reads. "Chi felt shaky and unsure if what she had experienced was normal. Chi felt violated and embarrassed. She did not go back to him."
The suit also details the ways in which he allegedly tried to endear himself to Chinese students, such as keeping a map of China in his office, encouraging patients to point to their home province, keeping a bamboo plant in the office and occasionally sharing details of his relationship with his Filipina wife.
"Dr. Tyndall's singling out of Chinese students further highlight the predatory nature of his actions," Fegan said. "Dr. Tyndall groomed these women and knew they were vulnerable. He sought every opportunity to take advantage of them."
Sung Yeon Choimorrow, the executive director of the National Asian Pacific American Women's Forum, previously told HuffPost that the way Tyndall allegedly treated Asian women was particularly distressing, given how the group has been long been fetishized and stereotyped as sexual objects and "submissive geishas." They are constantly dehumanized, she explained, and their fetishization contributes to rape culture and encourages sexual assault.
Tyndall had an almost 30-year career at the university, with accusations of misconduct going back to the 1990s. Fegan said that the school failed to handle the situation appropriately and prevent more women from being subjected to his behavior.
"USC should have immediately terminated Dr. Tyndall's employment, notified parents and students and should have reported Dr. Tyndall to the Medical Board of California," she said. "USC should have spared no expense to put an end to Dr. Tyndall's behavior and spare more women from his abuse and harassment."
Chi said she felt compelled to bring her experience — and so many others' — to light after the Times report came out.
"Now that this news has broken, like myself, hundreds of women are realizing they were victimized. And now, we are choosing to speak out against USC and its cover-up of Dr. Tyndall's behavior," Chi said in a statement provided to HuffPost. "Since USC failed to take action, we are. This lawsuit will hold USC accountable for its deafening silence."
Others have also taken legal action against the school since the Times published its report. Four other former students have sued the university, arguing that the school covered up Tyndall's alleged misconduct.
The Tyndall's and the university's alleged actions have drawn outrage from students and faculty members. Two hundred faculty members signed a letter calling on Nikias to step down.
"In his recent letter to the University community, President Nikias referred to the actions of gynecologist George Tyndall as a 'breach of trust,'" the faculty letter reads, referring to a message from him. "With all due respect, President Nikias' own actions and omissions amount to a breach of trust. He has lost the moral authority to lead the University, and in addition, to lead the investigation of institutional failures that allowed this misconduct to persist over several decades."
Popular in the Community