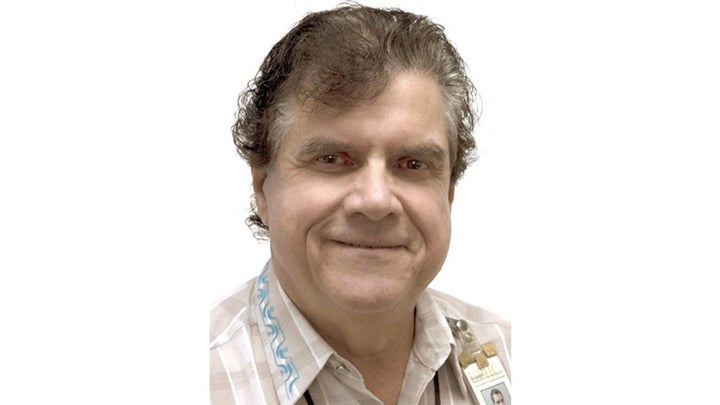 A former University of Southern California gynecologist repeatedly accused of inappropriate behavior allegedly targeted Chinese international students due to their unfamiliarity with American medical practices, the Los Angeles Times reported Wednesday. 
Dr. George Tyndall worked at USC's student health clinic for almost 30 years. Time and again, students and staff accused him of touching patients inappropriately during exams, making suggestive remarks and even photographing students' genitals. They alleged that Tyndall performed full body scans as patients lied naked on the exam table, commented on patients' skin and breasts, and would sometimes reference sexual intercourse while his fingers were inside patients.
Several chaperones who accompanied Tyndall during the exams noted that his manner seemed particularly inappropriate around international students from Asia ― some of whom had reportedly never had a gynecological exam before.
Sung Yeon Choimorrow, executive director of the National Asian Pacific American Women's Forum, told HuffPost that Tyndall's alleged behavior is additionally distressing because many women, particularly young, low-income women or women of color, have difficulty finding and receiving appropriate reproductive health care. 
"Many struggle with stigma and are afraid to ask for help when it comes to sex and reproductive care," Choimorrow told HuffPost. "For this gynecologist to take advantage of these vulnerable young women is horrifying and completely unethical." 
Asian women have long been stereotyped and objectified as "exotic" or "submissive geishas." They are constantly dehumanized, Choimorrow explained, and their fetishization contributes to rape culture and encourages sexual assault. 
"It is a sickening thought that this doctor might have preyed on international Asian students because he believed they were naive and did not know what to expect during these appointments," she said.
"It is a sickening thought that this doctor might have preyed on international Asian students because he believed they were naive and did not know what to expect during these appointments,"

Sung Yeon Choimorrow
The university only suspended Tyndall in 2016, after a nurse brought numerous complaints to the school's rape crisis center, prompting an internal investigation that found that his behavior could be considered sexual harassment.
According to Tyndall, school officials offered him a separation agreement that would allow him to resign, severance payout in hand, rather than be fired. He initially resisted but ultimately accepted the deal for an undisclosed amount, according to the Los Angeles TImes.
USC did not alert its students or the university community about Tyndall's conduct and didn't send a complaint to the California Medical Board until Tyndall requested reinstatement earlier this year, the Times reported. The board nonetheless renewed his license in January.
Tyndall defended his methods and denied making certain offensive comments,  and told the Times he intends to continue practicing medicine into his 80s. "When I am on my deathbed," the 71-year-old told the outlet, "I want to think there are thousands and thousands of Trojan women out there whose health I made a difference in."
In advance of the Times report, USC President C. L. Max Nikias published a letter to the university community, claiming that independent criminal law experts said Tyndall's conduct "was not a criminal matter" during the 2016 internal investigation.
USC also blamed the former executive director of the health center, Dr. Lawrence Neinstein (who died in 2016) for how the school addressed the complaints. "Rather than elevate these complaints for proper investigation, the former director's notes indicated that in each case he took steps to address Tyndall's behavior independently, including in some instances discussing the complaints with the patients, conducting chart reviews of Tyndall's clinical practice, and bringing in outside experts to review his clinical practices," the university noted in a press release.   
Chinese officials have since gotten wind of the report, expressing concern for the international students who were affected. The Chinese Consulate General in Los Angeles released a statement calling on USC to take proper action. 
"We ask the USC authorities to deal with the case in a serious manner, conduct an immediate investigation and take concrete measures to protect the Chinese students and scholars on campus from being harmed," the statement read. "The consulate has all along attached great importance to the safety and legitimate rights and interests of Chinese citizens overseas, including Chinese students and scholars."
On Tuesday, the university set up a hotline and website so people with additional information could report their concerns. By the next night, the school had already received more than 85 complaints.  
REAL LIFE. REAL NEWS. REAL VOICES.
Help us tell more of the stories that matter from voices that too often remain unheard.