The University of Southern California is facing a federal investigation for alleged failures by school officials and campus police to prosecute rape.
In response to a Title IX complaint filed in May, the U.S. Department of Education's Office for Civil Rights launched the inquiry on June 26, although complainants only received notice over the weekend that the investigation had begun. A group of 13 students, along with several other unnamed students, claim they suffered from extensive failures on the part of USC administrators and the Department of Public Safety in responding to reports of sexual violence on campus.
OCR program manager Charles R. Love confirmed in a letter to USC student Tucker Reed, obtained by The Huffington Post, that the agency is investigating allegations the university failed to prosecute and adjudicate claims of sexual violence and to respond promptly to complaints of harassment on campus. Such failures would be violations of Title IX, a federal gender equality law.
Jody Shipper, USC Title IX coordinator and executive director of the Office of Equity and Diversity, said the university "remains vigilant in addressing any issues promptly and fully as they arise," and has been reviewing its policies to ensure they comply with federal law.
"We look forward to working with OCR to address any concerns and review our protocols as needed," Shipper said.
Reed, the lead complainant, said USC dismissed her claim that her ex-boyfriend had raped her, despite her providing audio recordings of him admitting to it. At one point, Reed said, a USC official told her the goal was to offer an "educative" process, not to "punish" the assailant.
"The problems are rampant within every department, pretty much every service on campus," Reed told HuffPost, adding, "There is an overwhelming disregard for women and students going through obvious trauma, and they traumatized them further."
One student involved in the USC complaint, who asked to remain anonymous, said a DPS detective told her the campus police determined that no rape occurred in her case because her alleged assailant did not orgasm, and that therefore they had decided not to refer the case to the Los Angeles Police Department.
"Because he stopped, it was not rape," she was told, according to the complaint. "Even though his penis penetrated your vagina, because he stopped, it was not a crime."
A student judicial affairs official cited a similar reason to that student for dismissing the case, meaning that her alleged assailant would not face any court proceeding.
When another student went to the DPS to report a sexual assault at a fraternity event, according to the complaint, an officer told her and a friend, also a sexual assault survivor who had accompanied her, that women should not "go out, get drunk and expect not to get raped."
The complaint claims that when students were found guilty of sexual assault, some were given light punishments, including a formal letter to stay away from the victim, and were allowed to graduate from the university.
Love, of the OCR, wrote that the office had dismissed some aspects of the complaint because students had not provided enough information, because the agency does not have jurisdiction for the allegation, or because the incident occurred more than 180 days prior to filing the complaint, surpassing the agency's time limit.
USC student Alexa Schwartz said filing the complaint hadn't been easy, but she's hopeful a federal review may result in improvements at the university.
"Now the ball is in USC's court," Schwartz said. "Their response will determine whether all this effort has paid off."
The complainants' goal for the investigation is less about punishing the private university, said Francesca Bessey, who is part of that group, than about ensuring college students around the country get a better response from their schools in the future.
"For me," Bessey said, "the technical outcome of the investigation is much less important than the consciousness I want it to inspire among decision makers at colleges and universities nationwide."
Related
Before You Go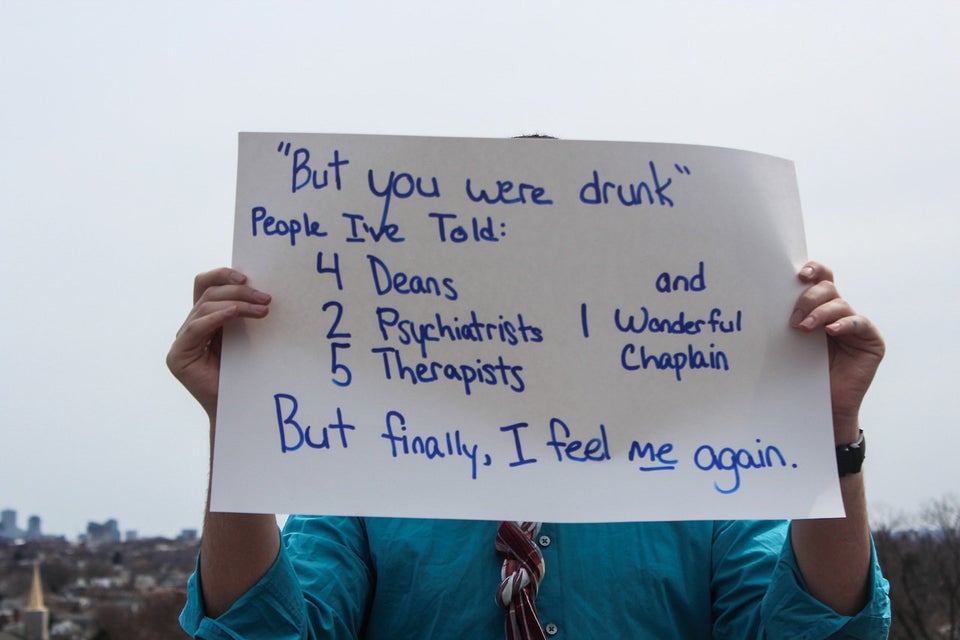 Surviving In Numbers: Stories Of Sexual Assault Survivors
Popular in the Community