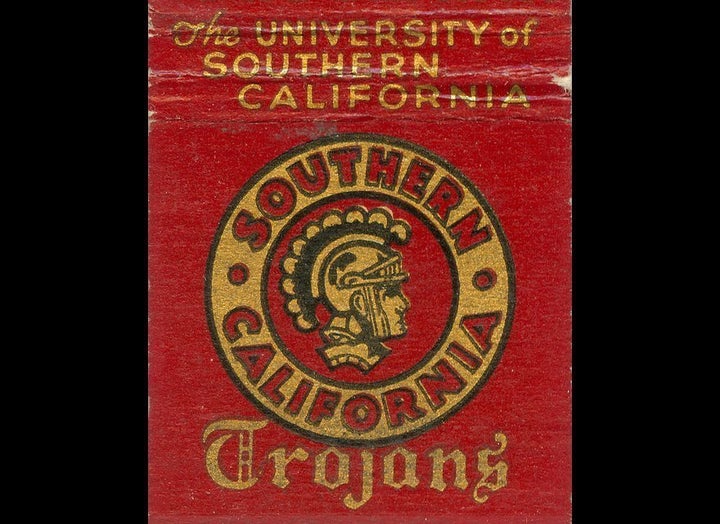 UPDATE: An eagle-eyed reader emailed HuffPost to remind us that the USC Kappa Sigma fraternity was allegedly part of another sex scandal just this month. A still unidentified individual claiming to be a member emailed a memo to the entire fraternity house on how to be the ultimate "cocksman." This includes rating women ("targets") for their sexual performance and physical beauty, as well as giving tips to other fraternity brothers on which "sorostitiutes [are] more inclined to put-out" (Jezebel has the entire memo). Jezebel reports that while the national Kappa Sigma fraternity was quick to condemn the contents of the email, they also noted Executive Director Mitchell Wilson's suggestion that the memo "could have been circulated by another fraternity as a prank."
"While the actions that were taken did involve a member of our chapter we, in no way, support this kind of behavior, nor do we promote any such actions," Zach Timm was quoted as saying.

Timm said inquiries into the incident had been launched and that the fraternity member seen in the photos had been suspended "for conduct unbecoming of a Kappa Sigma and a gentleman."
[EDITOR'S NOTE: A previous version of this passage from the LA Times incorrectly attributed the quote to Ayushi Gummadi, who is president of USC's Panhellenic Council. It has been updated to reflect the changes on latimes.com.]
Original Story
Via LATaco.com: An entire photo album of two students having sex on the roof of Waite Phillips Hall at USC has gone viral. The album (Warning: link to images that contains adult content. Reader discretion is advised. NSFW.), posted Saturday night, has received over 100,000 views and prompted the suspension of the man in the photos from his Kappa Sigma fraternity. The Daily Trojan reports that there will be a meeting of the minds between the Interfraternity Council and Panhellenic Council of USC to discuss a "course of action" in response to the photos.
All-things-architecture blog Curbed LA notes jauntily that "Waite Phillips Hall was designed by Edward D. Stone Associates and built in 1968, and appears in 'An Architectural Guidebook to Los Angeles.' This is yet another feather in its cap."

Popular in the Community