 Now, the USDA is defending the measure. The Atlantic Journal-Constitution writes that USDA's Food Safety and Inspection Service spokesman Dirk Fillpot said in a statement that it would "ensure and even enhance the safety of the poultry supply by focusing our inspectors' efforts on activities more directly tied to improving food safety."
FSIS said that it's a reasonable speed because plant workers will have already sorted most birds for defects and disease, so inspectors wil have less to look for. But new regulations won't have the inspectors checking each bird's chest cavity, often a hiding place for fecal contamination.
The Nation wrote in an April article that the USDA believes the approach will save $90 million in taxpayer money by cutting the number of online inspectors, while also lowering dangers to consumers. But how can companies expect to do more with less? The publication examines the USDA's claim that a reorganization of the current methods is all it needs to do:
According to the USDA, the fact that inspectors will pass more birds allows for an increase in line speed, as time spent ordering alterations will be minimized. And with the need for fewer online inspectors, the USDA argues, it would be free to focus more staff attention on the largest cause of food-borne illnesses—pathogens like salmonella and campylobacter—which can't be detected by a visual examination, by ensuring plants are following the proper sanitation and antimicrobial programs. ...

Yet while the USDA is proposing to increase line speeds dramatically, a growing body of evidence points to widespread dangers already faced by poultry workers.
Those dangers include injuries on the job and hand pain from never-ending repetitive motions, which can lead to musculoskeletal disorders like carpal tunnel syndrome or tendinitis.
"Some would come into the plant and work one hour, and resign because it was too fast to keep up with," the 33-year-old from Puerto Rico said in Spanish through a translator, asking that his former plant not be named. Polanco-Mercado's job was to hang individual chickens on hooks, preparing them for disassembly down the line, filling a quota of between 57 and 60 chickens per minute, or roughly one every second, he said.
Jamieson also spoke with Tom Fritzsche, a staff attorney at the Southern Poverty Law Center who handles several poultry worker cases. Fritzsche called the USDA measure a "bad idea" and stressed that workers' most common complaint is that the existing line speeds are "already too fast."
The Los Angeles Times wrote in June that the USDA had been testing the system with promising results. The measure would cut the number of government poultry inspectors by 800, and the line speed would increase by 25 percent. But, as the paper notes, new processes have a way of looking better during pilot programs when everyone is most alert and on their best behavior. The reality might be different:
Unlike bona fide government inspectors, plant employees will be all too aware that whenever they pull a product off the line, they're costing money to the company that employs them. So even if the owners and managers are scrupulous about not pressuring employees, there's a built-in incentive to let marginal problems pass through. ...

Meanwhile, there's virtually no point to the USDA inspector under this program except to make sure that the plant's employees aren't allowing the most visible and obvious problems to pass. More subtle signs of trouble are likely to go unnoticed, given that each inspector will have about a third of a second to examine each chicken carcass.
So why is the USDA doing this? To improve food safety, they argue. A few months after the measure was proposed, the Consumer Federation of America released a report that said the Center for Disease Control has failed to meet its goals to reduce the number of infections from campylobacter, salmonella and listeria. In fact, illnesses stemming from those pathogens have increased in the period from 2007 through 2011 as compared to the period between 2006 and 2008. Combined, the three contribute to about 48 million illnesses a year.
CORRECTION: A previous version of the article stated that the rules had already been put in place, when in fact they are only proposed. Also, the current line speed is 140 birds per minute, not 91 as previously stated.
Before You Go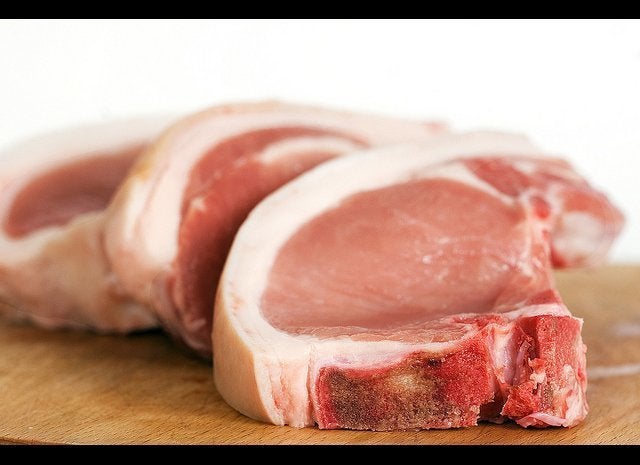 Kinds Of Food Poisoning You Should Know About (And Avoid)