By Logan Yonavjak and David Bank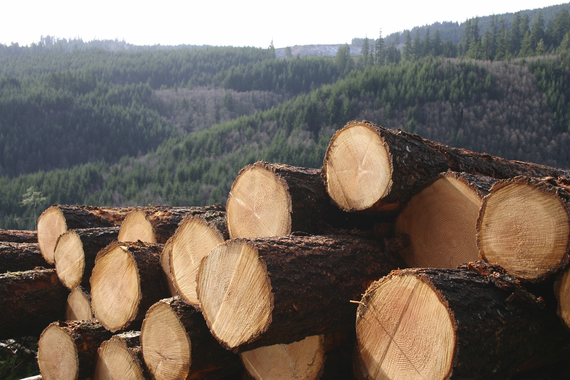 ImpactAlpha.com -- Paying farmers to store carbon in untilled prairie. Stimulating demand for wooden "plyscrapers." Creating markets for nutrient and temperature credits.
This is not your grandparents' Department of Agriculture.
At a White House meeting and industry conference this week, Agriculture Secretary Tom Vilsack is promoting innovative opportunities for private investment in rural America. The White House Rural Council's Rural Opportunity Investing (ROI) conference is an attempt to attract Wall Street and other investors to investment opportunities in biofuels, wastewater, sustainable timber and local and regional food systems.
The USDA's stakeholders have a huge ecological footprint: farming and ranching activity covering more than a billion acres in the U.S. The department's bet is that the right incentives and investments in sustainable approaches will encourage more farmers, ranchers, loggers and others to embrace their role is stewards of the nation's "natural capital." For investors, the sheer scale and scope of agricultural and rural activity represents built-in capacity to absorb large increases in private investment.
"This is not just about conservation outcomes per se," says Ann Mills, the USDA's deputy undersecretary for natural resources and environment. "It's about creating sustainable agriculture to meet the demands for food, fuel and fiber for decades and decades to come."
The USDA has a broad menu of tools in its $130 billion budget, including loans and loan guarantees and thousands of extension and other agents who work directly with farmers and ranchers. By some estimates, the public sector overall allocates about
annually towards conservation related efforts in the U.S., dwarfing philanthropic investment of $1.7 billion.
Many of the new approaches have been piloted over the past decade through modest "conservation innovation grants" from the department's Natural Resource Conservation Service. The demonstration projects "provide a critical bridge to functioning environmental markets and illustrate the potential for farmers, ranchers and forest landowners to participate in these markets," says Patrick Holmes, another USDA official.
Several inaugural carbon offsets projects are letting farmers and other landowners participate in carbon markets, incentivizing adoption of voluntary actions to reduce greenhouse gas emissions. In California, Terra Global Capital recently listed the carbon credits from a 5,000-acre rice management project in the Sacramento Valley. Rice cultivation is the third largest source of methane emissions in the U.S. agriculture sector. California, along with Arkansas, is responsible for over half of U.S. greenhouse gas emissions from rice production.
In the "Prairie Pothole" region of North Dakota, Ducks Unlimited listed a project that reduces the loss of native grasslands to crop production, which releases carbon from tilling the soil. The project pays farmers not to convert these prairies to cropland; sustainable grazing also helps ranchers maintain their livestock operations. In Michigan, the Delta Institute registered the first pilot project to reward the reduction of nitrogen fertilizer use on corn. Nitrogen fertilizers are one of the largest agricultural sources of greenhouse gas emissions, especially nitrous oxide, which packs as much as 300 times the global warming potential of carbon dioxide.
Innovation grants also have stimulated the emergence of state and regional water quality trading programs around the country in collaboration with the Environmental Protection Agency. Water quality trading lets potential polluters comply with Clean Water Act requirements by buying credits from pollution-reduction projects within the same watershed. The Willamette Partnership is a Portland has forged a regional agreement in Oregon, Washington and Idaho Joint Regional Agreement to trade nitrogen, phosphorous and temperature credits.
The USDA is helping create new markets for timber and non-timber products that can be produced from sustainable forest operations. As people convert more forest area to non-forest use, such as houses and highways, this carbon sink is being lost. Recent studies estimate that 12 percent of human-generated greenhouse gas emissions come from deforestation and forest degradation.
This spring, the USDA financed a $2 million design and demonstration competition to highlight a new generation of wooden "plyscrapers." Production of "cross-laminated timber" consumes less energy than concrete and steel; the wood also captures carbon dioxide. According a recent article in the Economist, the emission reductions from a modest four-story building made from the new material is the equivalent of taking 500 cars off the road for a year.
These buildings would use around six times as much wood as one made with conventional framing techniques. More demand for wood means more investment in rural landscapes means more forest cover and more carbon dioxide sequestered from the atmosphere.
The design competition was intended to help architects and engineers navigate the incremental costs of using cross-laminated timber and other new wood products, such as engineering studies and building codes variances. A number of major projects have been completed in Canada and Europe. The U.S. lags behind -- for now.
Popular in the Community