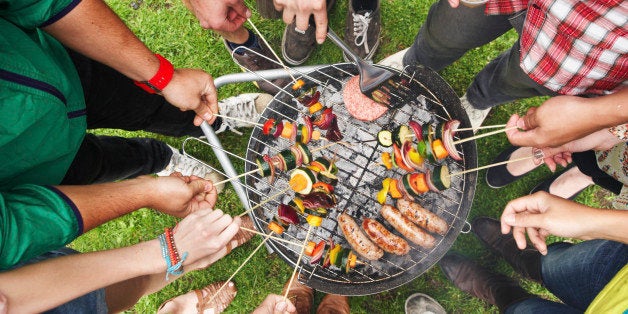 Last summer, I helped a friend throw a wonderful beach cookout. The weather was perfect, the food was delicious, and our friends had a great time. All in all, it was a huge success.
But despite being a great party, one rather unpleasant memory stands out to me: the mess. Behind the scenes of our adorable outing, we were constantly battling a sandy, unorganized disaster.
Not only does this amazing trick cut down on mess, it also helps creates a one-stop shop for all your condiment needs. Easy to monitor and refill, you'll never again have to hunt down that rogue ketchup bottle or worry about all your mayonnaise spoiling in the sun!
To do this yourself, all you'll need is a simple muffin tin. Just grab one from your cabinet, give it a rinse, and your next summertime cookout will be a snap. When the party's done, just wash it out and tuck it away until your next cookout.
Isn't this brilliant? Let us know in the comments below.