It's undeniable that STEM (science, technology, engineering, and math) skills are essential to the future success of today's children. To help kids get excited about learning STEM skills, The Hour of Code takes place each year during Computer Science Education Week. This year the week runs from December 4th - December 10th. Learning STEM skills doesn't have to complicated or expensive.
Bill Ritchie and Mark Engelberg from ThinkFun share their thoughts on why STEM skills are so important for children to learn at an early age and how learning coding and other STEM skills can be fun and accessible to all families and schools.
According to Bill Ritchie, STEM skills are the most critical skills children can acquire, for work and for life, as technology continues to change society. Ritchie believes that one of the main goals of educating children is to teach problem them solving and critical thinking skills – and that STEM subjects are an excellent way to teach these skills.
According to Code.org, there are almost half a million computing jobs open nationwide, while last year only 43,000 computer science students graduated into the workforce. STEM skills are vital to help prepare our children for their future career opportunities. STEM engagement from an early age provides a great opportunity to bring more fun into the classroom. Whether it's through interactive "Hour of Code" activities, robotics clubs, or board games like //CODE series.
Learning STEM skills doesn't need to be dry. These skills can be taught through fun gameplay since children learn best when they're engaged and having fun. Games that play off the idea of 'stealth learning' – the act of solving increasingly complex puzzles improves your problem-solving ability, and the fact that these puzzles come in the form of a fun game makes it an experience that you want to repeat again and again.
Mark Engelberg stresses that the modern approach to problem solving is to use data-driven models of the real world to inform decision making -- this is what STEM is all about. Engelberg believes that the future depends on ensuring that all citizens, business leaders, and politicians are equipped to reason about STEM issues such as climate change, internet regulation, data mining, computer security, biotechnology, and artificial intelligence. According to Engelberg, computational thinking is the new critical thinking skill for students in the modern world. Whether you want to analyze DNA fragments, make business forecasts or compose music, the ability to build and use computational models is vital to success.
To help every school participate in The Hour of Code and Computer Science Education Week, a FREE Hour of Code curriculum content for teachers nationwide (especially useful for any teachers who still need a classroom activity.) The materials and curriculum content can be found here.
Other games can also help children get excited about STEM skills, many through "stealth learning" where children do not even realize they are learning essential STEM skills during playtime – and it's never too young to start. Stealth learning can happen through playing games, specially designed apps, play workshops, robots, and more. There is something for every age, boys and girls, and every interest. Find what sparks your child!
Explorer Box: Get Qurious uses activities and augmented reality apps to help even very young children lean STEM skills through play. Children learn how to build spaceships, go on simple word hunts, and more while incorporating imaginative skills by wearing the included masks and building stories.
Build and Learn: Young kids love being hands-on. Instead of handing over toy cars for them to zoom, allow them to build their own. The Construct n' Learn Smart Workbench can be used two ways. Use the included tools, step-by-step illustrated instructions, and building parts to allow kids to make their own truck and cars or use the app that goes along with the workbench to allow kids to receive verbal instructions and watch their creation come to life. As Little Tikes shows through the pictures on the box, girls enough building just as much as boys!
Sphero: Sphero is also offering a number of free resources for The Hour of Code. Sphero has a number of interactive robots ranging from a cute Spider Man that can be used as an alarm clock or guard for your room to a BB-8 that can be controlled through an app or force band. Spheros can be used to play games, teach coding, and more.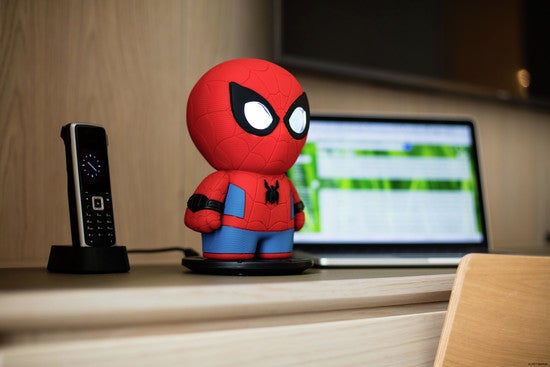 Legos: Legos aren't just a classic childhood toy, they teach children the basics of engineering and building skills from a very young age. Toys such as the Lego Friends Toy Resort Ski Lift appeal to girls who want to build their very own winter-wonderland and even include simple machines like an inclined plane when done. Older girls will love building some heroes of STEM with the Women of NASA Lego set. Even very young children can get in on the action by building with, then racing, some of their favorite characters like Lighting McQueen.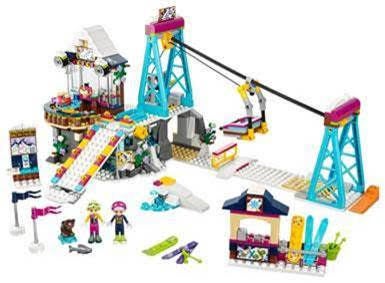 Build a Laptop: Kids start using computers from a very young age, but it may take a while for them to understand how computers, and the games they like to play on them, actually work. Kits like those from Kano are an affordable way to make kids work for their screen time by building their very own laptop. The Computer Kit Complete works as a powerful DIY PC too, with apps like YouTube, WhatsApp, Google Maps and Wikipedia as well as Kano's range of creative computing applications like Hack Minecraft, Make Art, Terminal Quest and Story Mode, where coding is used as means to a creative end, not just for coding's sake.
Contributor has no interest in anything or anyone mentioned.
Related
Popular in the Community