I just returned from speaking at a phenomenal event called Life@Work produced by LiveGrey, a boutique consultancy devoted to elevating workplace culture. The idea behind the conference was to call together a small group of workplace thought leaders—heads of HR, culture mavens, chief operating officers, marketing gurus—who care about values, culture, and making work more human. In fact, LiveGrey is so named because its founder, Maneesh K. Goyal has seen that it doesn't make sense to try to separate our personal and professional lives. Instead, we often find ourselves living in the grey—that very human space.
My talk focused on bringing our human to work by honoring relationships and integrating technology. As we all know first hand, these days we have to be intentional about honoring relationships because, left to our own devices, we are not connecting.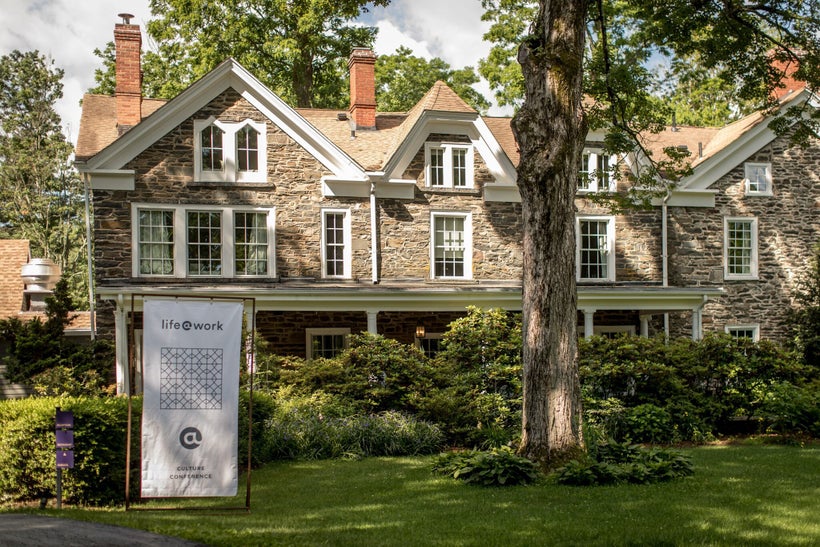 The conference took place on the lawn of Hasbrouck House, a stunning antique home in Stone Ridge, just a couple hours from NYC. I arrived on Tuesday evening and settled into my room, and many other guests and speakers slept in very cool tents. The setting was simple, but incredibly tasteful. A lovely combination. The food was divine, and every detail was sensitively tended to, from the curated program, to the downtime to connect, to the s'mores around the campfire after dinner.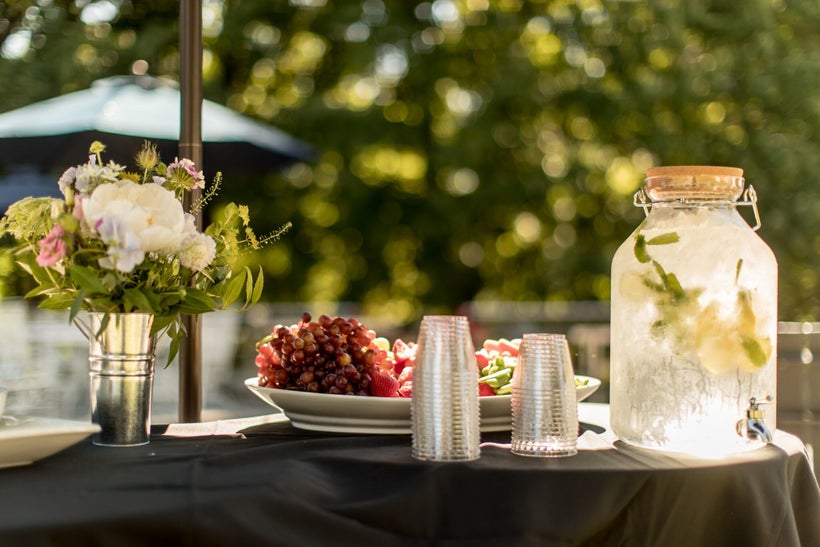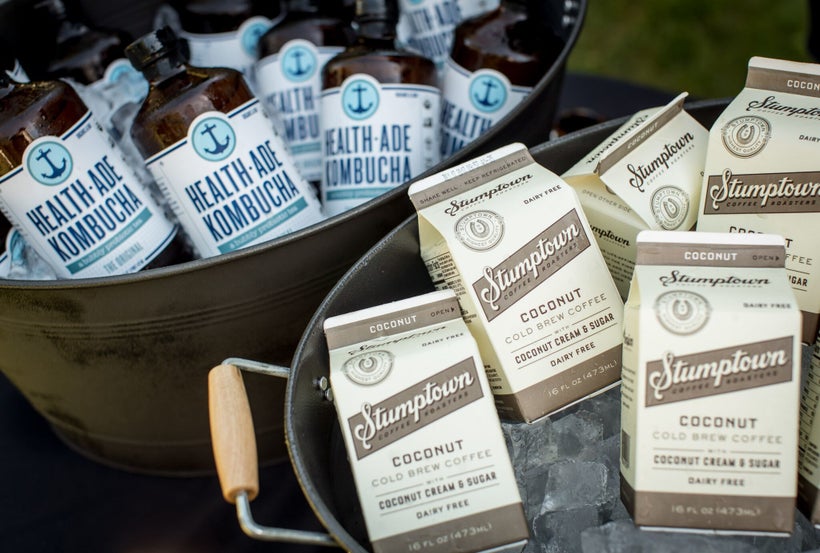 On Wednesday it was my turn to give my talk, which I was excited about. One of the things I loved most about the LiveGrey approach to this conference was the emphasis on face-to-face, human interaction. There was to be no powerpoint and no big AV drama. Just sharing and learning, together, in real time, which is right up my alley.
So as my group and I settled into our circle of comfy chairs, one of the participants took out her laptop and powered it on. I could feel my body stiffen. My talk was about the importance of honoring relationships at work, and a big part of it focused on creating rules around technology in meetings. I was torn. On the one hand, I was an invited speaker and guest, and I did not want to offend anyone. On the other hand, I had to stay true to what I know about the impact of technology on relationships, for instance, the well known iPhone study which shows that when our technology is literally on the table, the quality of interaction goes way down.
I summoned up the courage to politely (and awkwardly) ask if she could refrain from using her laptop, pointing to the intimacy of our circle. She understood, and opted to remove herself from us and sit on the perimeter of the circle, so she could use her laptop.
About 45 minutes later, the second group appeared for the talk (another great aspect of the conference was the rotating schedule so nobody had to miss a single discussion). Again, the participants gathered and took their seats around the circle. And again, someone took out a laptop. This time, I was a little less nervous to share my thoughts about why I preferred this to be a technology-free meeting. The participant understood and chose to stay in the circle and take handwritten notes. And by the way, research shows that handwritten notes lead to a better comprehension of the material. So there's that...
As uncomfortable as I felt in the moment, I'm glad I spoke up. The groups had great discussions, made real connections, and shared how tricky it is to manage our digital lives at work and everywhere else. The thing is, while many of us can't remember a day without this technology, the reality is that it is very new. As I often say in my talks, this is the Wild West, and it's not always clear what the rules are. Especially at work.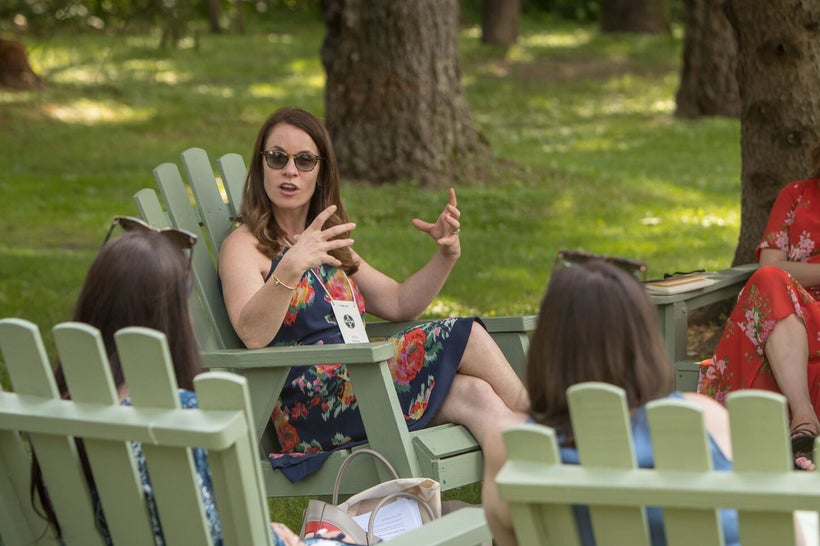 During my talk, one of the things we discussed was Slack, the freewheeling messaging system so many offices are using for daily communication. And this is what I heard:
"I want to throw it out the window!"
I get it. My advice? Don't get bogged down in the overwhelm of Slack or anything else. Figure out how to use it well.
Just like with our discussion of the use of emojis in workplace correspondence. While we may think they are just plain silly—end of story—we humans have an incredible way of making even the goofiest inventions work on behalf of our relationships. One participant shared that her team uses so many emojis she can now tell if an emoji is insincere. A passive-aggressive smiley face? Now that is unchartered territory! To me, the takeaway is that since it's so tempting to use emojis, instead of saying no to them, it is better to make a conscious decision about when and how to use them. In other words, let's use our emojis well 😄
We also talked about meetings and the importance of setting the tone around the use of technology. Is this a lap tops up or down meeting? Whatever the leader decides is fine, but make sure the rules are clear and consistent, which I realized first-hand requires some courage. I am someone who thinks about this stuff all day, and I am entirely convinced of the importance of setting guidelines. I can only imagine how difficult it is for folks who are so busy running their companies and teams to focus on technology and its impact on relationships.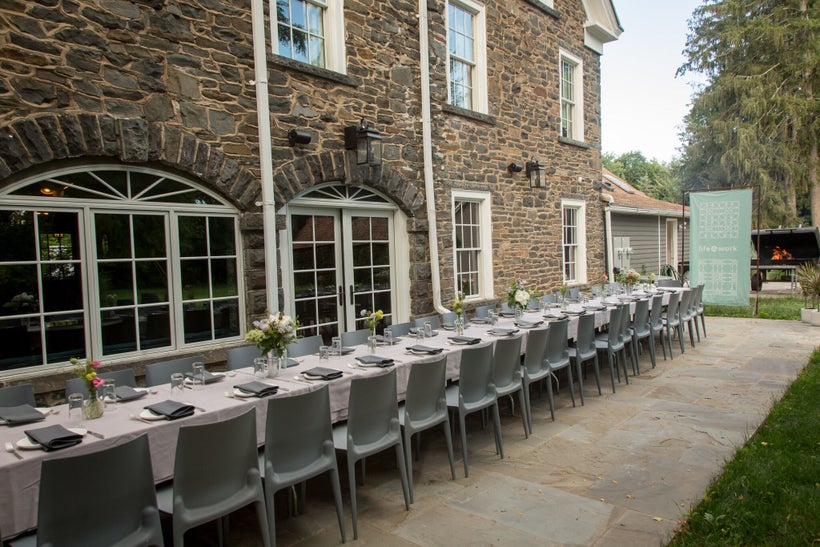 At the end of the day, the whole group connected over drinks and an amazing farm-to-table dinner. We talked about how much we learned from the folks at LiveGrey, the speakers, and each other. Over the course of the evening, many participants shared with me that the awkward yet authentic moments of figuring out what to do about technology during my talk provided an important and impactful learning opportunity. Watching me figure it out in real time, they said, gave them the courage to face those real-life, unscripted moments at work that we as leaders need to make good use of every single day.
Creating a human workplace is not easy, but it is simple. It's all about honoring relationships. If we get into the habit of making our decisions —about messaging, emojis, and meetings—through the lens of our relationships, we will naturally be guided in the right—human—direction.
Because the best challenges never lead us into black or white territory. It's always grey.
REAL LIFE. REAL NEWS. REAL VOICES.
Help us tell more of the stories that matter from voices that too often remain unheard.
This post was published on the now-closed HuffPost Contributor platform. Contributors control their own work and posted freely to our site. If you need to flag this entry as abusive,
send us an email
.