 Most of us have probably sold an old book at a yard sale, on eBay, given it to a library, or some such thing. We probably never gave it a second thought. Maybe we need to. Maybe we are criminals, violating copyright law.
A case has come before the Supreme Court that could turn some of our assumptions upside down, at least as pertains to books produced overseas. Take that, Gutenberg! You better read Johannes' copyright notice before you sell your copy of his bible.
This issue arose from the brainchild of Supap Kirtsaeng, a student from Thailand attending college in America. He noticed textbooks are very expensive in America, and he was not a wealthy young man. However, he recalled that textbooks were much cheaper in Thailand, so he wrote to his family and asked them to see if they could find cheaper versions of the school books he needed back home. Indeed they could. American book publishers frequently print identical or very similar editions of the books they publish in America and sell them for much lower prices overseas.
Mr. Kirtsaeng saw the light. Not only was he struggling with the high cost of books, but so were his fellow students. So, he asked his family to send him a whole bunch of books from Thailand. He began selling them in America, posting the books on eBay. He could sell them to American students for a lot less than they could buy them at the student bookstore, while still making a tidy profit for himself. Mr. Kirtsaeng was happy. Students were happy. John Wiley and Sons (publishers) was not. They sued Mr. Kirtsaeng.
Here is what Wiley prints in their overseas editions: "This book is authorized for sale in Europe, Asia, Africa and the Middle East only [and] may not be exported. Exportation from or importation of this book to another region without the Publisher's authorization is illegal and is a violation of the Publisher's rights. The Publisher may take legal action to enforce its rights. The Publisher may recover damages and costs, including but not limited to lost profits and attorney's fees, in the event legal action is required." Wiley sued and won. Mr. Kirtsaeng was ordered to pay $600,000. Evidently, he sold a lot of books, though perhaps not enough to cover a judgment of this magnitude. Reportedly, he is back in Thailand.
Now, this case has made its way up to the Supreme Court, and there are many parties looking to overturn the verdict. The consequences are wide-ranging. One such group is called the "Owners' Rights Initiative," and its motto is "if you bought it, you own it." Among its members are the American Library Association, the American Association of Law Libraries, eBay, Goodwill Industries, and Powell's Books, the large Oregon used books retailer. There are also many technology vendors, as the same issue arises with high-tech gadgets purchased overseas.
The issue at hand involves possible conflicts within the copyright law. One side relies on one of the most basic of rules, handed down by the Supreme Court in 1908, and codified in the copyright law a year later. It's called the "first sale doctrine." Before this court decision, Bobbs-Merrill, in its copyright notice, added a limitation on reselling their books. In other words, if you tried to resell your copy of a book that you bought at a store, you might be violating their copyright. The court said no, and copyright law now includes the "first sale doctrine." It says that after that first sale, the buyer may sell or otherwise dispose of that book however he or she sees fit without violating the copyright law. You (as an American) may safely sell or give away any book published in the United States without fear of violating the copyright law. The copyright law prevents you from copying a book, but not from reselling the copy you bought from the publisher.
In the 1990s, a section was added to the copyright law which states, "importation into the United States, without the authority of the owner of the copyright under this title, of copies . . . that have been acquired outside the United States is an infringement of the exclusive right to distribute copies."
However, this must be understood in conjunction with the earlier rule which states, "the owner of a particular copy . . . lawfully made under this title . . . is entitled, without the authority of the copyright owner, to sell or otherwise dispose of the possession of that copy."
We will not get into the esoterica of the legal arguments here, but focus on the consequences, which could be substantial. In terms of the technical legal argument, Wiley is arguing that the "first sale doctrine" applies only to books " lawfully made under this title," and only books published in the U.S., they say, are governed by ("lawfully made" under) U.S. copyright law.
The Owners' Right Initiative describes the potential consequences this way: "If the Court rules in favor of Wiley, libraries may be unable to lend books, individuals could be restricted from donating items to charities, and businesses and consumers could be prevented from selling a variety of products, from electronics, to books, to jewelry, to used cars."
Could selling your used Mercedes or Toyota be a copyright violation? It's not likely a car company would place such a restriction, but book publishers certainly might and do. And, it is important to note that the limitation, if upheld, could apply to libraries lending books, and even people giving away old copies, which is why the American Library Association and Goodwill have joined in this protest.
An amicus brief filed with the court by four booksellers, Powell's Books, Strand Book Store, Half Price Books, and Harvard Book Store, points out, "the interpretation Wiley advances would have made pirates even out of our Founding Fathers. In the 1730s and 40s, Benjamin Franklin operated a book store on Main Street in Philadelphia stocked primarily with books imported from British dealers. If Franklin opened his bookstore today, on Wiley's view, virtually every sale he made would be an infringement of copyright, since each such sale would constitute distribution of books manufactured abroad."
They also note that the library at the University of Virginia would not have been able to lend the books Thomas Jefferson purchased for them without permission from each publisher. Surely, they conclude, Congress did not intend to ban this critical process in the distribution of knowledge through the copyright law.
For its part, Wiley argues that there is a good reason for textbooks to be sold at lower prices in certain foreign markets. The reality, they say, is that students in poorer countries simply cannot afford American textbook prices, which would deny these students access to books. To the argument that this amounts to "price gouging" American consumers, they explain that there are costs beyond printing and distribution, namely, the costs of writing these textbooks. This needs to be recouped by the publishers, but can't be if foreign copies which do not cover these costs are allowed to be imported into the United States.
The lower courts have generally favored Wiley's view in these cases, though decisions have been split, and experts don't have any strong sense as to how the Supreme Court will rule. Personally, I am troubled by this case for reasons beyond the difficulty for booksellers and libraries in knowing what books can and cannot be sold or loaned. This could be a means of keeping information away from Americans that is accessible to others. Freedom of information, in my opinion, is a critical right. Many other freedoms are effectively lost if you are not free to obtain information (how can one intelligently vote without access to relevant information?). Indeed, foreign editions of textbooks might provide more information, as American editions frequently have to be approved for use in schools in their jurisdiction by politically appointed reviewers (censors?) who may have agendas other than objective truth.
All of this, however, may be rendered moot by quickly changing electronic reality. The use of printed textbooks is rapidly declining at U.S. colleges, somewhat more affordable electronic versions taking their place. The same is true for all kinds of books. Information distribution no longer depends on printed books, especially from foreign lands, where the internet allows for instantaneous communication of data from all over the world. As important as these issues are "on paper," technology may be relegating them to a debate about how safety rules apply to horse-drawn carriages.
Related
Before You Go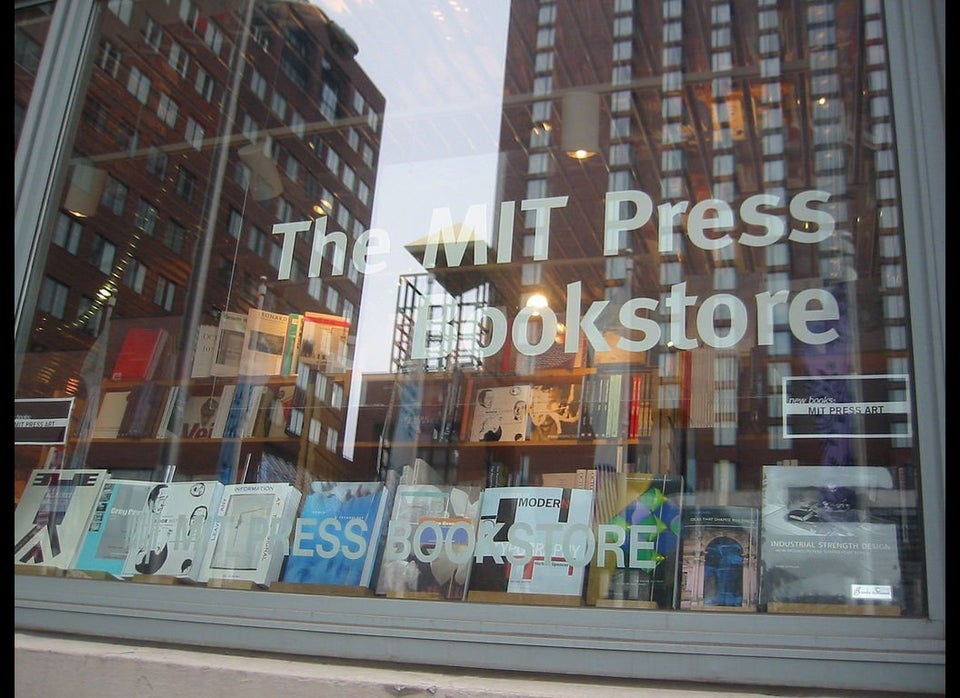 How To Save Bookstores
Popular in the Community