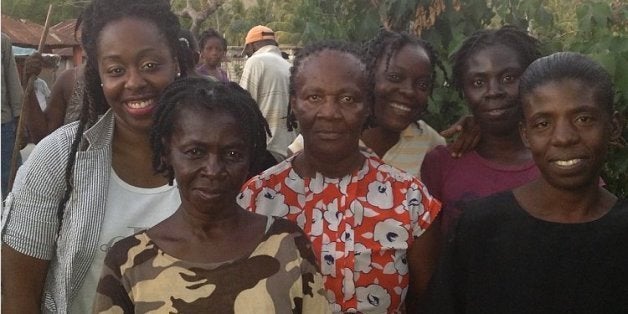 Our society tends to think about business as the enemy of the environment and of trees. It's no wonder, given the things businesses have done. It's very easy to blame them for all the things wrong with the world. It happens because most of the time we use business to make as much money as we can, forgetting about the damages they do to the planet and to people. However, we should remember that businesses do what people make them do. If you want to solve people's problems, businesses can help you do that too.
Ah, but the profit motive is the key to driving people towards that route, we hear you say. This is why we've created a new kind of business model called "social business." It is a kind of business that has taken out of the picture the motive of personal financial profit, because we think there are other incentives in life besides personal financial gain. So it is a business that does make a profit, but as profit that either goes to the investor to pay back only his investment money, or as profit that is recycled into expanding the business or into activities that benefit the local community and environment. When the entrepreneurs commit to this in the Articles of Association, they are making it clear that solving social problems is their primary objective.
Over the years, we have created many social businesses in Bangladesh and abroad. We have learned that social businesses can achieve a lot of things, including providing nutrition to children (Grameen Danone), providing access to solar energy (Grameen Shakti) and healthcare (Grameen GC Eye Care Hospitals).
Today, we want to talk to you about a very special social business in Haiti, Kreyòl Essence. Haiti is affected by the worst deforestation any country has experienced, which is currently at 98.5 percent. As it is, people in Haiti are affected by severe poverty, which forces them to cut down trees for fuel for cooking. Over time, this deforestation leads to soil erosion and degrades agricultural lands. It becomes a vicious cycle.
Kreyòl Essence's business model recognizes that people in Haiti need jobs and stable income before they can worry about planting trees. Haiti has over 40 percent unemployment and one of the lowest income levels in the Western Hemisphere.
The first tranche of our investment capital was raised on Kiva.org, an innovative platform that allows anyone around the world lend to entrepreneurs from developing countries. Loans can be as small as $25. We posted the loan around midnight on June 16, 2014. Incredibly, in less than three days, we raised $100,000 from just under 3,000 borrowers from around the world. It was the biggest loan ever to be raised on Kiva, and in record time. We could not believe our eyes. It demonstrated that ordinary people were willing to put their money behind a great social business idea. Businesses that solve social problems is not only a viable, but extremely popular investment proposition!
You can also find out more examples of social businesses solving different kinds of social problems by visiting Yunus Social Business' portfolio. YSB was co-founded by us to support and invest in social businesses around the world. Kreyòl Essence is one of over 30 social businesses that have received investment from YSB.
Related
Popular in the Community