We have heard the term "Big Data" thrown around more and more in recent years. This is the concept of computationally analyzing extremely large data sets to reveal patterns, trends, and associations, especially relating to human behavior and interactions. Although it still seems farfetched that a computer algorithm can improve personal connections, many companies actually are leveraging this technology through apps and gamification to improve connections with their customers. And perhaps there are ways to leverage these technologies to improve workplace culture.
Mattersight Corporation (NASDAQ: MATR), recently announced the release of Workstyle, an app that uses gamification (and computational analysis) to help employees enhance customer experiences by training them to identify personality traits that improve personal connections. The model is built upon software originally developed at NASA in the 1970's, which measured the emotional state of the astronaut. The NASA team determined that, in addition to physical monitors, one of the best ways to assess the astronauts' emotional states was to analyze the language used between mission control and the shuttle. They found this computational analysis improved communication between mission control and the shuttle, allowing mission control to better meet the physical and emotional needs of the space travelers. About 10 years ago, Mattersight acquired an exclusive license to use this technology within CRM (Customer Relationship Management) and has been building upon this platform with the interest of better connecting with its customers through customer service and sales interactions.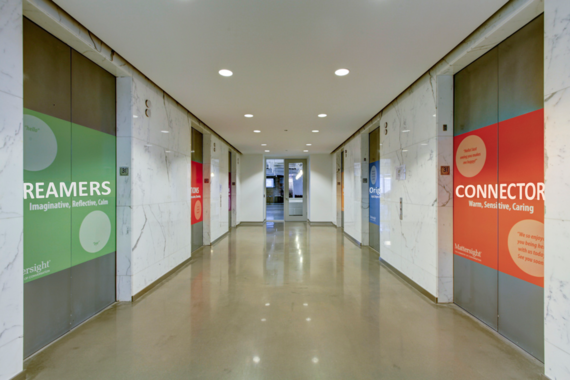 The goal is to quickly connect with customer needs and have shorter, more satisfying customer interactions. Or, in the case of sales teams, to more quickly connect with the personality of the customer and close the sale. The suite of products either can automatically route calls to a customer service agent best suited for the personality of the caller or provide key metrics for coaching. The newest platform, called Workstyle, takes the analysis out of the automatic realm and, via gamification of training, helps coach individual workers to better connect with others. According to Jason Wesbecher, Chief Marketing Officer (CMO) of Mattersight, "Customer satisfaction rates are 15-20 percent higher when personalities are paired, and the length of the interaction is 5-10 percent shorter. You have more efficient conversations and happier customers. With sales we found a 7-12 percent lift in sales rate when you inject these personality connections into the mix."
Workstyle incentivizes players with points and rewards for the more training (game-playing) they do. The software trains employees to pick up on language patterns that identify customers into six personality styles:
The Organizer's superpower is planning.
The Connector's superpower is relationships (empathy, caring).
The Dreamer's superpower is imagination.
The Doer's superpower is action.
The Advisor's superpower is commitment.
The Original's superpower is creativity.
Learn more about the six personality styles here.
Wesbecher says, "We have all portions of the six represented personality styles within every one of us. They are just ordered and weighted in slightly different ways to represent our unique DNA. For example, an Organizer (like me) is looking for the facts and then wants to get along with his or her day. They may view this interaction as a distraction from daily workflow. However, a Connector may want to be greeted with 'hey did you see that show last night?' It's about identifying matches and mismatches and creating appropriate language to respond and connect with one another."
Many employers are beginning to identify emotional intelligence as a key success factor in today's workplace. According to a recent article in the Harvard Business Review, "We know from research (and common sense) that people who understand and manage their own and others' emotions make better leaders. They are able to deal with stress, overcome obstacles and inspire others to work toward collective goals." So while some look to hire for it, perhaps companies like Mattersight actually can teach people to better handle interpersonal relationships.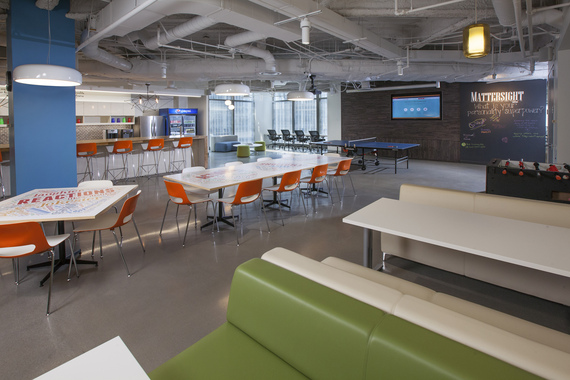 We now know that the average employee is staying at their job just four years (millennials three years.) When asked if these principles help sharpen employees' emotional intelligence, improve workplace culture and lessen turnover, Wesbecher said, "As knowledge workers, we engage in collaboration, persuasion and communication every day. The next wave could extend into human resources. In retail and call centers, employee turnover is really high, at on average 43% employee churn. They leverage our software to make the workplace more fun and engaging. For knowledge workers, that number is more likely to be 10-12 percent but turnover is much more expensive. We have seen reduction in bad churn of 2-3 percent when you inject personality programs into the culture."
Mattersight certainly infuses its product into its culture. The company's Chief People Officer doubles as the head of behavioral science. Wesbecher says, "We eat our own dogfood every day, it's how we communicate with one another. Each employee has an identifying email badge at the bottom of their signature. It is an animated GIF that advertises their style. We also have the ability to look up a coworker's style before a meeting. Upon hiring, each employee takes a 40-question personality assessment that becomes part of the employee engagement processes."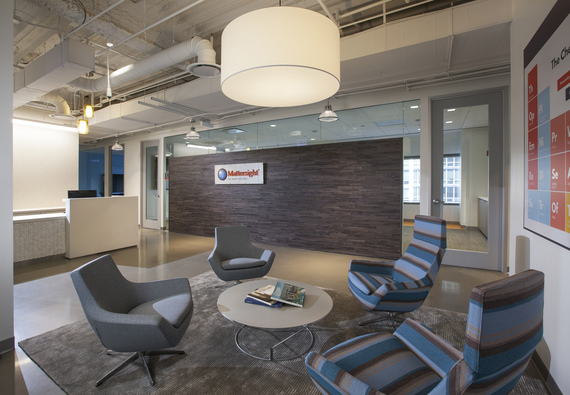 The company's 250 employees work from the new Chicago headquarters with satellite employees in Austin and Minneapolis. The Chicago location is built around the six personality styles. Instead of trying to create one workspace that fits all, the company created a workspace designed to appeal to each of the unique workstyles identified. Mattersight then enhanced the environment with not-so-subtle cues to remind employees of different workstyles and sensitivities such as mega graphics on elevator banks and looping flat screens. For more on the Chicago office, click here.
Wesbecher says, "Even remote employees are engaged with gamified challenges. We run contests on a monthly basis. We ask employees to watch a movie clip, then tell us why a character made their decision based on personalities in play. The first ten people who correctly answer win lunch with the CEO or a gift card. These are a few examples of fun, engaging contests that get people competing and reward them for learning."
Wesbecher closed with this, "With new generations shifting the workplace, there are new, different learning styles that we'll all have to adapt to. By using the new tools and technologies available, we can harness the power of individuality to change and improve culture."
Calling all HuffPost superfans!
Sign up for membership to become a founding member and help shape HuffPost's next chapter